How to Date Single Ukrainian Women: 21 Must-Read Tips
Every single Ukrainian woman registered on an online dating site is aimed at finding a partner for life. You should know that Ukrainian girls take dating more seriously than the girls from Western countries. When Slavic women start to date somebody, they want to believe that this person can turn out to be the one. They don't want to hang out, they want to build relationships. You should take that into account before writing to single Ukrainian girls. If you want to win the heart of a Ukrainian beauty and marry her eventually, then the following tips will help you date single Ukrainian ladies successfully and move forward towards a serious relationship.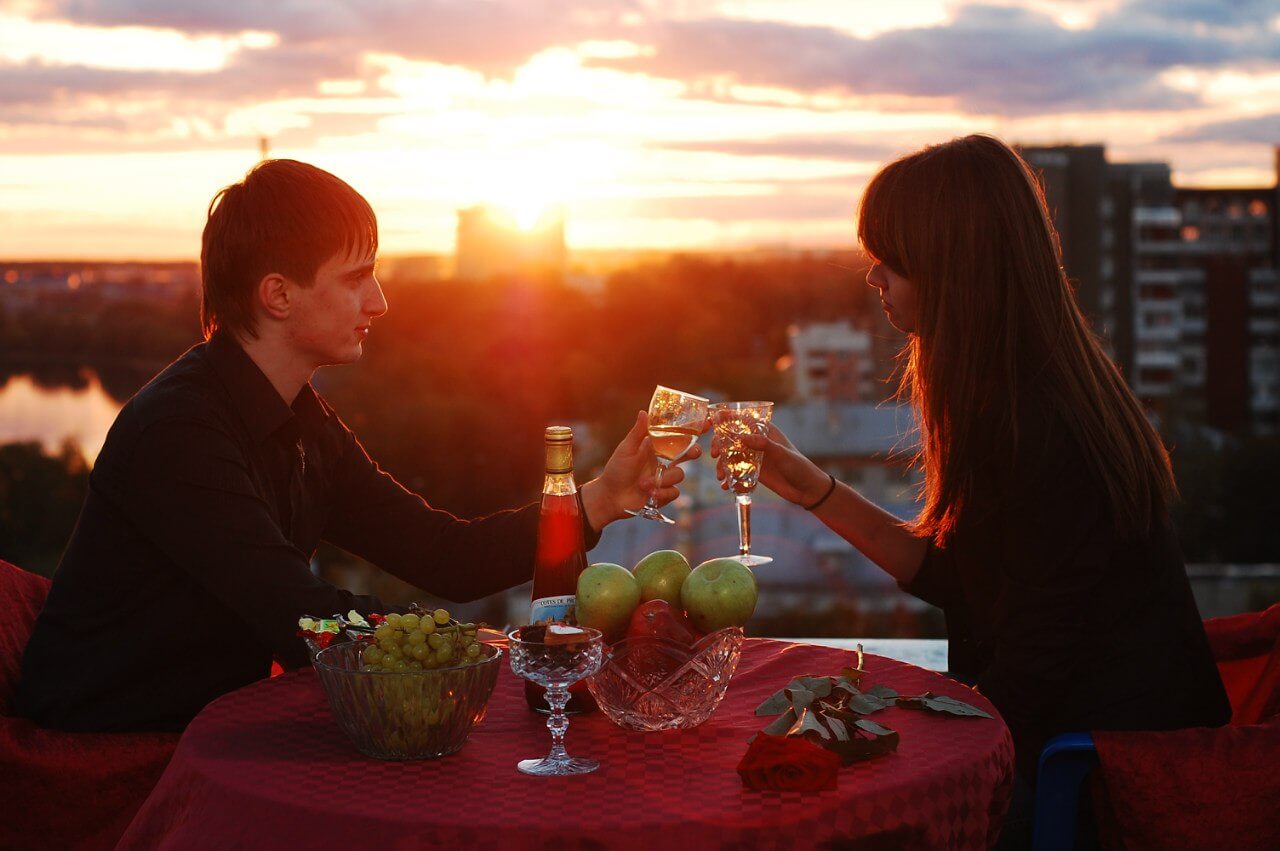 Perfect your profile. Low-quality photos or their absence and scarce personal information are the main reasons why women hesitate to respond to the men whose profiles are like that. If you want to get more replies from women, you need to customize your profile. Make sure all the fields that should contain some information about yourself are completed.
Upload your photos. Every Ukrainian lady you write to will open your profile before responding. She wants to see the face of her interlocutor. Moreover, if your profile doesn't contain any pictures, she may hesitate and doubt your intentions or think that you're a maniac or something else. Add your latest high-quality photos so that she could see how you look.
Know what you're looking for. It's very important for you to realize what you expect from online dating. Since most of the Ukrainian women look for serious relationships, if you want to find just a girlfriend, state it in your profile or tell the woman about it from the start. Also, you should have a list of requirements for your potential spouse, so you can use them while selecting search criteria or browsing through women's profiles.
Write a catchy first letter. Approaching women online is done almost in the same way as in real life but in the case of virtual dating your pickup line is written rather than spoken. What should you write to get her interested in you and receive her answer? A simple "hi" is not enough. You should be more verbose. Pay her a compliment, ask a question about her hobby, or comment on her photo. Your main purpose should be to start a conversation.
Study her profile. The secret of a successful first letter and substantial dialog lies in how attentive you were looking through the information a woman included in her profile. Before writing to a Ukrainian lady, make sure that you have common interests so that you can discuss them. If you bring up a certain matter that is interesting for both of you, your conversation will go off naturally and smoothly.
Compliment her. Ukrainian women like to receive compliments, especially if they are paid by the right men. Complimenting her on her appearance is a must because Ukrainian girls care about how they look and like when men can appreciate their beauty. Don't say general phrases but compliment her on a particular feature of her appearance (eyes, good posture, a mole on her cheek, etc.).
Don't be too assertive. It's not the best idea to flood your date with questions and compliments because you can appear too pushy and freak her out. Some men keep sending messages without even waiting for woman's reply. She can find it pretty annoying especially if she was away from her computer for a few minutes. So be patient and wait for her answer before sending another message.
Keep up your conversation. As a man, you should come up with new subjects to talk about. Among the universal topics you can safely touch upon are her interests, career/studies, travel experiences, plans for future, her family, pets, etc. By asking her questions about those things, you'll get to know her better and keep the ball rolling.
Avoid some no-no topics. It's not a good idea to talk about politics at the beginning of your relationship. There are so many subjects to discuss apart from this one. Sex-related topics are kind of tabooed in Slavic countries, so don't tell her vulgar jokes and avoid any hints at sex.
Be funny. Ukrainian women like to laugh and they like those men who can make them smile. Use your sense of humor to make a good impression on your online date and cheer her up when she needs it. Make sure your jokes are rich and vulgarity-free.
Learn some Ukrainian/Russian. A good way to impress your Ukrainian date is to greet or compliment her in her native language. Use online resources to find out how to say hi or beautiful in Ukrainian or just use Google translator. Ask her to teach you some new words or to correct your pronunciation (when you communicate via Skype).
Don't brag. Ukrainian girls value sincerity in people and don't like showoffs. If they notice that you're boasting, it will turn them off. Even if you're a wealthy person, don't try to brag about it. A decent Ukrainian woman will not be much interested in your financial status – your personality is something that really matters. Still, you should let her know (or hint) that you can provide for your future family.
Be attentive. If you're really interested in a Ukrainian woman and want to build a serious relationship with her, you need to show that you care. This is done by demonstrating how attentive you are. To prove to her that you're a good listener, asked her about the things she mentioned during your last chat. For example, if she mentioned the name of her cat, next time ask her how Whisker (or whatever its name is) is doing.
Tell her about yourself. It's clear that you should not just ask questions but also tell her about yourself. Of course, she'll ask you in return. Probably, you understand that you should neither bombard her with questions nor talk only about yourself. It should be an exchange of information, a dialog, so keep the balance.
Use simple English. Even if your date has a good command of English, she may not be familiar with some colloquial words or the so-called netspeak. That's why use common language and avoid dialect words that may confuse her.
When you start dating offline, you'll find the following tips helpful.
Dress to impress. Make sure that you look your best when you go out with a Ukrainian woman. It doesn't mean that you should dress up but looking sharp is important. Every Ukrainian woman carefully picks what she will wear for a date, spends a couple of hours doing makeup and styling her hair, and shows up looking like a princess. You should also pay attention to your grooming and clothing in order to be a good match.
Bring a gift. If you travel to Ukraine to meet with your potential wife, bring a small present for her and for her family if you agreed to meet at her parent's place. Bring flowers for her and her mother. Also, it is customary to show up with a bottle of wine and a cake when you visit somebody's place on a special occasion.
Behave like a gentleman. It's pretty difficult to show how well-mannered you are while dating online, so when you go out in real life don't miss the chance to demonstrate her that chivalry is not dead. Offer your hand as she exits a car or taxi, hold the door and let her enter first, pull out a chair for her, and pay for dinner.
Be romantic. All women love romantic things and Ukrainian girls are not an exception. Take her to some romantic place or organize a romantic dinner at home. By giving her a bunch of flowers without any occasion you'll surprise her and show how romantic you can be.
Set the right atmosphere. Even if you've been dating remotely for a while, real-life dating is a totally new experience and both of you may feel nervous. As a man, you're in charge of setting the right tone for the evening. Be yourself, radiate confidence, maintain eye contact, banter with her, be casual, keep a friendly atmosphere, and your rendezvous will go off without a hitch.
Don't offer sex too soon. If you have serious intentions and view your Ukrainian date as your future wife, don't hint at having sex already on the first date. She may think that you're only after sex (especially if it's your first date before which you didn't have the stage of online dating). Get to know each other better, and wait until she can totally trust you. She'll give you a sign when she is ready for more intimacy.
There are no comments. Your can be the first