Online Dating Profile Examples to Attract Women
You spend many hours, days, weeks and months on dating sites, but all you've achieved is a few boring and short chats that always ended in nothing? Do not rush to blame your appearance, lack of charisma or the evil fate that prepared you a lonely existing. Most likely the reason for all the failures lies in the profile. Most men create it in a hurry, absolutely not paying attention to the most important details. But it is precisely in the details that the attractive force and the most important information that attracts women are concentrated. If you read our article, you know, your failures have come to an end. We will tell you how to create an ideal profile, which sections to pay special attention to and how to choose the right photo. You just need to follow our recommendations and enjoy success. Enjoy reading!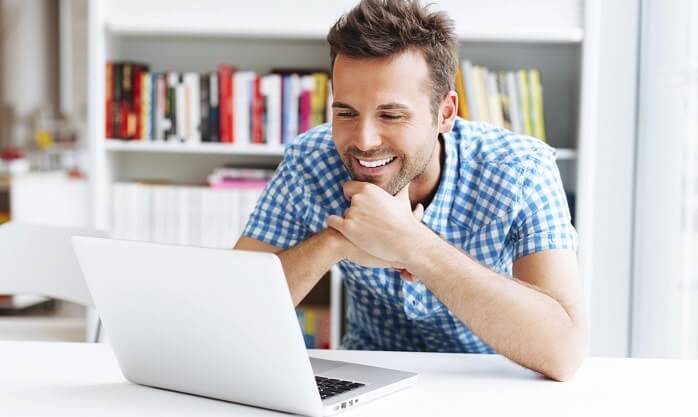 How Important is Your Online Dating Profile for Your Success and Why?
Any profile you created on some site, where a social activity of users is its main function, becomes not just another page on the Internet, but your business card. Why are some business cards in demand and effective, while others remain just an unnecessary trash in wallets and pockets, from which they get rid as soon as it is discovered? Because good business cards are stylish and informative pieces of cardboard that tell about the professionalism and good taste of their owner. And those business cards that go to the trash can are designed as if their owner wanted to joke with you and make fun of you. After all, a man who wants to sell his services (be successful in online dating) cannot be so irresponsible to such an important thing! As practice shows, he can and does.
So, if you want to know how to make online dating successful and find your love, you need to give women something that will allow you to make a good impression on them. It is easier than you think. Once you decide that you want to use dating sites to finally bring your personal life in order, you begin the registration process, that is, create your profile. Many of us are used to the fact that this is only a small barrier on your path, on which you need to spend a minimum of time, before you get access to the content of a particular site. But with dating sites it's different - your profile plays the same important role as the ability to maintain communication in correspondence. Remember this once and for all and tell your friends, otherwise successful online dating will be a secret for you.
Why do visitors of dating sites pay so much attention to profiles of other users? After all, the main thing is communication, only so you can learn something about a person. Yes, this statement is true, but do not forget that dating sites have their own specificity. They are often used by people who do not want to spend their time to learn a person, to penetrate into the essence of his personality, to engage into his life, and then get a dose of bitter disappointment, from which not everyone can recover. They want to get maximum information from the start to understand what can be expected from this person in the future. Agree, this is very convenient and effective. Your task is to provide this information in the right way. More precisely, in an advantageous form. This is the first online dating success tip.
Nobody forbade the use of small tricks and the power of the printed word, where necessary. And for online dating success, it is really necessary, my friend.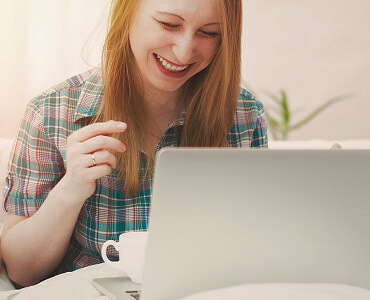 Look at the bulk of profiles on dating sites - they are banal, alike like two drops of water and they contain nothing but bragging and the obvious lies that any experienced woman will find out immediately. Some men do not even bother to do this - they just write a few words in each profile section and consider that this is enough to make women write them like crazy. Such users of dating sites are waiting for only a low-quality virtual sex, which can be a trap for scammers. But those men who create their profile like professionals who want to climb to the very top of the career ladder, soon stop visiting dating sites because they find their love there and they do not need to return. Agree, it's worth spending an hour of personal time to be a part of online dating success stories, isn't it?
Writing an Attractive Online Dating Profile
Now let`s take a closer look at successful online dating profiles. The first thing that starts the creation of a profile on a dating site is your name. In addition, this is the first thing that girls see, scrolling through the users' profiles on the site. Therefore, you need to introduce yourself as men do, not boys. Remember our main advice - if you are single and you do not see anything wrong with the use of dating sites (and we really hope so), use your real name and surname.
Do not distort them, do not write abbreviated forms if this is not necessary. Any woman will treat with great respect and trust a man who introduced himself as Ivano Prigni, not like Divano. Do you think this is useless advice on successful online dating profiles? No! Any dating site is just full of such 'masterpieces'. Friends, your school nicknames should stay in the circle of friends who are used to calling you that way and for whom this nickname says more about you than your name. But a potential girlfriend should see something more solid. There are no nicknames in the best online dating profiles.
In the heading "About me" it is necessary to write as briefly as possible but capacitively: pay special attention to your life priorities. It is important to specify who you are, what you are, what you are striving for, why you registered on the dating site.
This part of your profile will be reviewed by each girl - according to the statistics of one popular dating site, girls are 7 times more likely to view the section "About me" than the rest of the information of the male profile. So let`s find out how to write a successful online dating profile.
Do not try to be a very simple guy next door. Suppose you are a well-bred, honest, smart workaholic who loves his pet and suffers from loneliness? Such qualities, no doubt, are ideal, but at the stage of choosing a candidate, girls are interested in men with character and sexuality. You must show that you are 100% confident in yourself and ready to do anything for your beloved! It does not matter how it will look, most importantly, it should be your unique feature and inspire trust! Best online dating profiles are bright and plausible.
Pay special attention to the word "trust". Very many women who actively use dating sites do not trust men at the initial stages of relations. They learned this through not the most enjoyable experience with the representatives of the opposite sex. This complicates your task a little, but these are the rules of the game. No one will believe in your frank lie and it will cause only a contemptuous smirk on the lips of a woman.
Here is one of the online dating profile examples of how not to write: "I'm rich. I'm strong. I have everything that I can only dream about and I want to share this with someone who will give me true love and who is ready to accept mine. Write to me, and if you are really the one I'm looking for, your life will turn into a fairy tale." This is a real description taken from a real dating site. If you only knew what kind of person is behind these words ... but we do not have the right to disclose such information. So, such loud statements only testify to the fact that a person has a high self-esteem and he thinks that all women are stupid to an extreme degree.
And now read what information you need to indicate in the column "about me". We analyzed many examples of online dating profiles to make some solid conclusions: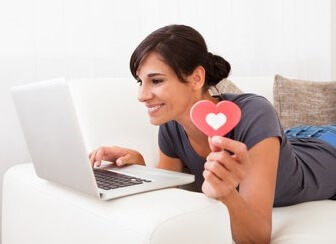 1. Character traits. Your task is to be objective and provide real information. However, there is one rule: do not write any negative. Firstly, it is of no interest to anyone. Secondly, shortcomings can block your dignity in the eyes of the girl because she can have her own opinion, how much these disadvantages affect the relationship.
2. Profession. This is a very important point! You should not just indicate your profession, but tell about your attitude towards it. Girls reread this point several times, so if you really love your profession, you can demonstrate it by describing it in more detail than anything else.
3. Hobby. A man should have a hobby. If you do not have one, think of it. Men who have absolutely no hobbies seem intellectually and spiritually shallow. And in this there is some truth.
These are the three most important points that you must specify in the column "about me." Without them, you are unlikely to succeed. Among other online dating profile tips, this one is the most important. We have not found examples of online dating profiles with these three points written in the best way.
The next thing you have to do is to choose a good photo. As soon as the girl reads all the information in your profile, she will start to look at your photo. Attentively. Long. As an experienced forensic psychologist examines the photo of the serial killer. So, your photo should be perfect.
Researchers at Hinge, which developed the dating application of the same name, analyzed which pictures in the profile are the most and least attractive to the opposite sex. To do this, they rated 1,000 random photos according to 35 criteria: whether person's teeth are visible when he smiles, he looks straight into the camera or sideways, takes pictures of himself or not, and so on. According to this research, the best perspective for a man is a look at the lens and a slight smile, but such that doesn't expose the teeth.
The easiest way to attract attention was old-fashioned black and white photographs. Such pictures, which, according to the statistics of the application, are not so popular (there are only 3% of them), increase the attractiveness of both men and women by 106%. Photos taken in natural settings cause positive emotions 15% more often than staged ones. However, 80% of the cases use staged photos in the profile.
We gave you a secret weapon and unique tips on how to write an online dating profile - this research was published quite recently and it is unlikely that it will ever be read by many men. Therefore, act now: create an ideal photo or upload it instead of the one that is already placed in your profile. You will be surprised how effective this is.
Sum up
Believe in yourself! Believe in your uniqueness! Do not pay attention to certain negative personalities that will come across you on dating sites. Do not lose the spirit, if you are ignored - then it's not yours. Keep looking, create your cool profile and you'll be surprised when you see that the girls will be the first to write you!
There are no comments. Your can be the first