2019 Statistics on Online Dating You Need to Succeed
The Internet gives people plenty of opportunities for self-development, learning, and entertainment as well as a chance to find true love. "Swipe left – swipe right" – more and more romantic meetings are taking place in digital space. "Texting" (message communication) has become a kind of lazy dating in the world of online communication, which allows you to get to know a person better even if you are in different parts of the world. Conservatives are convinced that true love can happen only offline, and online dating is superficial. They believe that mobile apps make people judge each other by the cover as well as choose a partner solely by appearance. But what do online dating facts and statistics say?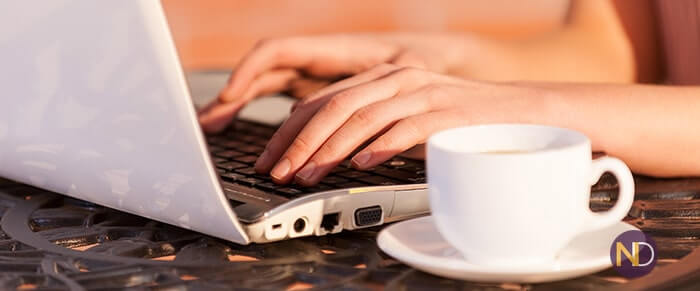 Revolution in Online Dating
Two decades ago, online dating sites and applications did not exist. They began to emerge in the late 1990s with the advent of the international dating site Match.com. Today, the same company also owns the Tinder service. However, in the 90s, such acquaintances were perceived as the last hope for lonely and desperate people. Online dating was not the norm and was even criticized. The users had to fill out long profile questionnaires to find their love. Over time, this tendency has changed – modern applications have the function of quick profile settings as well as a simplified dating algorithm.
If in the early 2000s, users settled only for one dating site (Match.com), now there is a huge amount of dating applications for any the most unusual tastes. These are services for creating a family and serious relationships, sites for searching extramarital affairs among people who are already married, applications for meeting animal lovers, a certain type of films (for example, horrors), books (fantasy, novels, etc.) and different directions in music (techno, rock, etc.). You don't even have to look for love, you can find just an interesting interlocutor or partner for a morning jog, playing tennis, practicing Latin American dances, or more intimate activities.
The next stage of development of the current online dating will probably be its offline operation. Market leaders are already ready to use BigData to analyze user data and make matches. Face recognition technology will be a key element for finding people by photos. In addition, dating will take place in a new format: in virtual reality.
Of course, the technology of dating has changed in terms of how people find and care for their potential partners, but what they are looking for remains the same. Interesting communication, intimacy, support, and sexual satisfaction – psychological and physiological needs of a person cannot change at the same rate as technological progress. The main problems that online dating promises to solve, including loneliness, boredom, romantic ruefulness, and hormonal stimulation are unchanged for centuries. Applications for dating are nothing more than a tool to meet these needs. The tool is so modern and convenient that neglecting it is as meaningless as ignoring the Google search service.
Dating Apps Statistics
A constraint on personal acquaintance, lack of time, and the desire to find true love "according to interests" are just some of the reasons why modern people use online dating apps.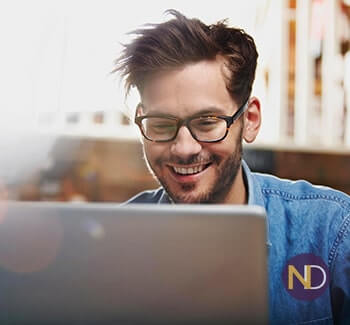 Moreover, due to high demand, dating services are spoiled for the choice of a potential partner. According to GlobalWebIndex statistics on online dating, more than 90 million people from around the world use online dating apps.
The real revolution in the world of online dating occurred with the advent of the Tinder application in 2012. At the moment, the service works in more than 190 countries and has formed about 20 billion matches since its launch date. The BUMBLE application launched in 2014 is also very popular. According to recent data, 40 million users are registered in the application and more than 3 billion messages have been sent. Also, in the TOP-3 of the most popular dating apps, there is the GRINDR gay dating app launched in 2009. At the moment, the service has about two million daily active users in 196 countries of the world. The average user spends in the application for almost an hour every day.
According to statistics, the most downloaded dating application in the US is Tinder (42%). It is followed by:
PlentyofFish (20%)
OkCupid (16%)
Zoosk (14%)
eHarmony (8%)
According to a study conducted by Tinder employees, finding a partner on online services is much more successful than offline. According to dating statistics, about 74% of users of dating applications started a relationship with the opposite sex at least once. Among more conservative people (not using dating apps), this number was less than 50%.
Online dating sites are an absolute revolution in romantic relationships that greatly expands our choice of partners. At the same time, it is very important that the main motivation of people on these dating applications is the search for permanent relationships. There is an idea that these applications are mainly used for the one-night stand. But all studies have shown that this is not the case. According to statistics, about 17% of users have found their love and got married using the most popular dating sites.
Online Dating Success Statistics
Over a number of years, polls have shown that people find their future partners in bars, universities, at work, through friends and parents, and even in church. That is, the circle of potential acquaintances is somehow limited by social status and place of residence.
Nowadays, online dating has completely changed this system. People from all social groups and classes communicate on the Internet. Those who previously could not even run into each other on the same street, now can meet and get married. "Online dating creates social connections that previously couldn't have arisen in principle," say the researchers.
Pew Research says that 59% of people consider online dating to be a great option to find a soulmate. Today, dating sites and applications really help single people create a serious relationship, and every sixth meeting leads to marriage. In 2018, 93 couples from 1000 conjoined in wedlock thanks to dating apps.
Back in 2015, 43% of network users were involved in online dates at least once, but today, this number has risen to 66%. According to research data, 15% of Americans have tested online dating services. The dynamics of this trend suggests that by 2040, the proportion of successful relationships that have developed thanks to online dating will be 70%.
If you look at the statistics of real-life meetings without dating sites and applications, then heterosexual couples find each other easily: the frequency of meetings between men and women is very high. And the possibility of meetings among same-sex couples is very low since the percentage of homosexual people is small in principle. Online dating is a real finding for homosexual people. The growth of new users among LGBT representatives is 50% higher than the rates of heterosexual online dating services.
According to dating site statistics:
more than a third of all Internet users used online dating services at least once;
more than 0.5 million people spend at least 4 hours on dating sites every day;
there is roughly the same number of registered men and women;
not only ordinary people find their love on dating sites but also celebrities;
more than a third of all acquaintances occur online;
dating violence statistics have shown that the violence on real-life meetings has decreased by almost 50% since the appearance of secure dating apps. Dating abuse statistics also show much more positive results than before;
online acquaintances erase the boundaries between social statuses, races, cities, and other barriers to communication between people;
online dating is the second most popular way of dating among the heterosexual people, and it is the first among the homosexuals.
It is noted that dating in real life is often limited by a person's social status, place of residence, stereotypes, or social circle. There are no limits on the Internet. People who, by virtue of their social status, could not find love on the street or in some expensive restaurant, can now easily get acquainted with someone on the Internet.
Dangers of Online Dating Statistics
There is no detailed and confirmed statistics on dating sites, which is 100% accurate that people move to a serious relationship, having met each other on a dating site.
All those dating sites resemble an advertisement. Since many people do not consider it necessary to report that they have begun a romantic relationship, especially since they consider it a very personal matter. Moreover, not every person indicates the reason for deleting their profile from the dating site. Having successfully created a couple, some people do not remove themselves from the dating site, therefore, ghostly questionnaires have been hanging there for years.
Also, there is no accurate statistics of dating on the street, through friends, social networks, and in other ways. However, there are statistics of marriage registry offices, but it is also far from reality since most people live in civil marriage and do not worry about it. For these reasons, dating sites should be considered simply as one of the ways of dating, but nothing more. Do not exaggerate or underestimate the role of dating sites. To take them seriously or not is up to you.
Millennial Dating Statistics
Online dating is mostly used by young people.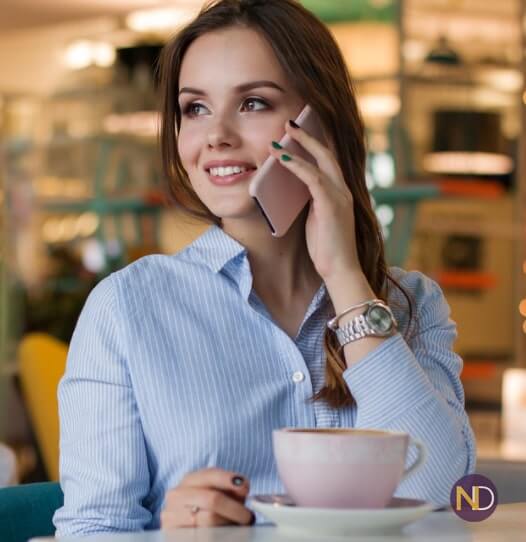 This is understandable because millennials make up the majority of web users. The most popular age of the compilers of profile questionnaires is 21 years. Registration on dating sites is usually prohibited to minors, but if they wish, they can simply indicate a different age.
Why is online dating so popular among young people? At today's pace of life, many millennials simply do not have enough time to build their personal lives. Study and work take all their free time, and they are too busy to go out on dates. However, the Internet provides them with an opportunity to meet and chat with a person they like directly from home or from the workplace.
The goals of dating among young people can be very different: simple communication, flirting, sex, serious relationships, or starting a family. In addition, online communication is much easier than the real one. There is no timidity and shyness. A user of a dating site feels confident and relaxed. According to online dating marriage statistics, a third of all marriages among the millennials concluded in 2018 owe their existence to online dating. The number of Internet users is constantly growing, and most of them use the opportunities of the world wide web to find true love. It can be said that the number of couples created on the Internet is increasing every year – young people trust online dating more and more and understand that this is not entertainment but a real way to start a family.
In addition, scientists have discovered another interesting phenomenon: marriages between young people who have met on the Internet, break up less frequently than the marriages between millennials who have met each other in the traditional way. According to researchers, this is due to the fact that online dating breaks all social barriers and gives young people the opportunity to get to know each other in spite of the environment, stereotypes, and the usual way of spending time.
Dating on the Internet reduces the chances of a quick divorce because young people are guided not only by external data but also by how interesting it is for them to communicate with each other. Moreover, couples who start flirting on dating applications, endure long separation easier than the couples who have met offline. Perhaps, it is online dating that will help us build a more harmonious society.
There are no comments. Your can be the first