Best Dating Apps 2018
It is absolutely normal to look for love on dating apps. Millions of people find like-minded people, friends or soul mates. Only best dating apps 2018 get in our rating. But anyway, you need to find the app that will really help you find your love. You have a chance to start looking for your love today. Believe us, it is quite easy. Dating apps allow you to find "your" person in this vast world. To do this, you don't even need to visit other countries, just register and fill out a profile. A high rating of dating apps and sites is provided not only by guarantees to clients, clear goals of the project, and support during the search but also by an extensive partner base. This allows people to explore a huge number of options and choose the best option for them. So, let's choose the best app and dating websites of 2018.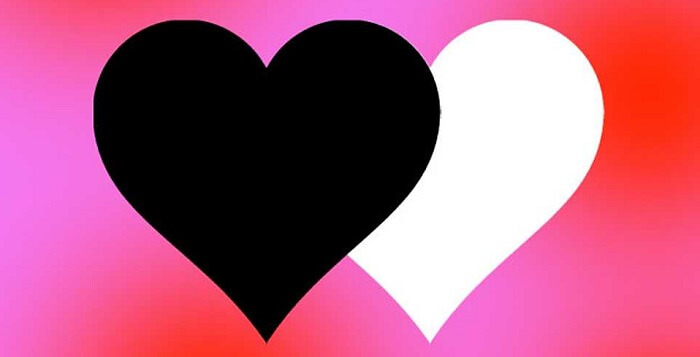 Top dating apps 2018
Dating apps allow people to find their soul mates. If you are one of them, then, in this case, you need to make a few simple steps: download an app, fill out a profile and find your wife. You don't need to spend years of life searching for a loved one, breaking your heart from unrequited love. You don't even need to spend money on dates and presents. You just get acquainted with a woman, get to know her and only then you can think about a date.
1. Badoo
The principle of its work doesn't differ from other sites: fill out a profile, upload a photo, and start looking for a pairing. Filters are configured by geolocation and interests. As it often happens on dating sites, some of the functionality should be paid. However, Badoo is one of the popular dating apps in the world and one of the best dating apps of 2018: it numbers about 200 million people from 180 countries. By combining elements of social network and dating service, Badoo opens access to the database with a huge number of user's profiles and photos. As in most similar applications, dating begins with the evaluation of a potential partner's photo. In case of mutual interest, users can start communicating. The plus of the Badoo service, which has been on since 2006, is a large base of users, among which you can find interesting single people.
2. Pure
The project was created especially for sex-dating. This is a very concise and extremely honest application where users don't flirt but say everything as it is: "You are insanely attractive and it's time to get to know you better". The application for quick dating allows you to find a woman by uploading your photo, noting sex, and studying the profiles of nearby users. The creators created the service as an ideal tool for rapid dating. You can contact the object of interest by putting "likes" and requesting additional photos from people that are interesting to you, without spending time on chat. Enter your gender, a gender of athedesired partner, upload a photo and wait until the system finds suitable options within 50 km. Pros: all users of the application are aware why they need it; you don't have to register an account or log in through social networks; Pure claims that it doesn't store user data and the service is confidential. Maybe this is true, but it is always necessary to keep in mind your own safety.
3. Down
This is another application in which the option of relations for one night occurs. However, it doesn't find mysterious strangers for you but includes a search among your friends on Facebook. The logic is simple: why go far if the one you need can be at a distance of one message. Just mark people you like (it can be friends or friends of friends) and if they like in return, they will tell you. But don't worry, the Down security system allows you to configure the program so that none of the people close to you get to know that you use this platform. It doesn't leave any traces on your Facebook page and the application itself is built on the principle of mutual consent: you will never get random messages from people you didn't choose. It is free for iOS or Android, however, there is a possibility of connecting an additional package of options to make your profile more visible.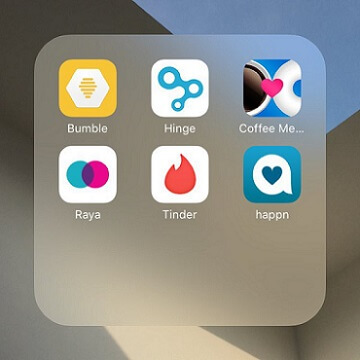 4. How About We
This app is a good reason to go out with someone. The application offers people activities that can be done with others – for example, evenings in the museum, cocktail meetings or theater performances in your area. There is an excellent date map that helps track who is going to meet in the right place at the right time.
5. Yep!
This application was created by the same practical people who gave us Pure. But this time, they asked themselves the question: what if someone wants to go to the cinema, eat or take a walk? This application is not for romantic but for friendly acquaintances. However, it works in much the same way as Pure – you apply and indicate that you are looking for someone for a certain type of activity. The application is valid for a limited time. The motto of the application: "Here and now!" The developers expect that the meeting will be held within half an hour after the publication of the application, ideally in 15 minutes, so the search radius is limited. For example, sitting in a park, you decide to have a coffee with someone: you make an offer and immediately go somewhere with a new friend.
6. FaceGame
Here everything is like in life but you do it online and use fake pictures used instead of faces. There is no information about users, some selfies with short messages. On the one hand, it pleases that no one will pretend someone else. On the other hand, there is complete obscurity, which hides a mysterious stranger. But if people like this way of communication, then no one forbids them to do this. Maybe this is even better. You get to know a person better without being distracted by his or her appearance.
7. MeetUp
Are you more concerned not with having sex with someone in the next hour but whether a possible girlfriend reads Beigbeder and generally what she has inside (we mean inner world, of course)? Join groups of interests, look for suitable people in your area, and start communicating exclusively with those who know everything about sports cars or macramé, narrowing the circle of people more and more.
8. Lovoo
Lovoo is a fast and effortless way to meet new people that are somewhere near you. Meet women, send messages in a chat or arrange dates. Maybe you'll find your soulmate with its help. How it works: activate your geolocation to find someone nearby, find a partner for chatting or flirting in an exciting Match game, send messages to interesting girls, send your own photos. This is a classic of dating apps but more than ten million people choose it.
9. Badoo Premium
This is also a traditional dating app with all the things like profile, interests, photos and videos, approximate location, chats and "likes" to each other. On the one hand, it can be tedious. On the other hand, there are many people who strive to communicate. So, don't miss the moment and try it!
Top dating sites 2018
Every single man dreams of having a relationship with a charming woman. But very often it is very difficult to take the very first step that is called an acquaintance. It's much easier to find a woman on a dating site because you both know that you are in an active search. Of course, many women can start communicating with a man first, but numerous surveys confirm that women still expect that men will write first. Do you dream of getting acquainted online and starting a healthy relationship? Then you need to choose the safest and best option. It is a dating site. What are the best online dating sites in 2018? The right choice of such a resource is an important and priority task. And we will try to help you make an adequate choice.
1. OkCupid
This is a popular dating site all around the world. About 10 million unique people attend this site every month. Creators of the site say that they use math to arrange a date for users. It is not so easy: the choice of an ideal match is based on a difficult algorithm. People should answer some questions, indicate the desired answer of their future soulmates, and assess the importance of the issue. The site calculates their compatibility with other users based on this and also takes into account their activity on the site.
2. eDarling
eDarling is the first innovative service that finds a perfect soul mate for you. It is also the best free dating site of 2018. After passing a personal test during registration, you will see a list of potential partners whom the site advises you to create strong and serious relationships with. The number of those who want to find their soul mates has already exceeded 13 million people.
3. OneAmour
OneAmour is a modern, advanced portal that will give you the pleasure of finding your soul mate. Yes, this is considered one of the best free dating sites in 2018. Modern technology makes it possible to easily find the right person with little effort. The results are impressive – about 20,000 couples found each other here. You can find a partner not only in your country but almost all over the world because it is an international dating site
4. Meetic
Meetic is quite a popular dating site and people can communicate in 38 languages here. The site has about 45 million registered people (registration is free, of course). Here you can meet a girl from any country in Europe. But unlike the previous sites, Meetic gives the opportunity to get acquainted with people from Asian countries.
5. Asia FriendFinder
Asia FriendFinder is a widely known website, created for people from all over Asia. The site is created for groups of people: for those who are crazy about Asian women and those who are looking for a partner from Asian countries. The site works perfectly for both groups of users. So, no matter what part of the world you are in, interesting dating is guaranteed to you. This site has more than 6 million active people from all the corners of the world. On the site, in addition to the Chinese interface, there is a choice of English language so that any person can easily begin acquaintance here.
So, even the most closed person can find a new acquaintance and even love nowadays. For this, you just need to have a gadget and download one of the best free dating apps 2018. Today we showed you the best apps but you can try others or use all these applications and stop at the one that is convenient for you. Agree that using the Internet, it is much easier to find a person whose habits, views, and purposes in life are similar to yours. After all, the number of free girls is almost unlimited! Most likely, you will meet your love in another city or country. But actually, the distance can't prevent real relationships. It's much better than being lonely and not getting a support in difficult situations.
There are no comments. Your can be the first