Creative DIY Gift Ideas for Your Girlfriend
Sometimes, preparation and expectation of a special day can be much more pleasant than the day itself. Even if you are ready to give your girlfriend the world, and you don't care what the price will be, don't forget about the fact that the most valuable gift is always hand-made. DIY gifts for your girlfriend can turn into a great opportunity to show your strong sides, your feelings, and hidden talents. Nowadays, when it's possible to buy whatever you want, romantic and cute DIY gifts are an original and fresh way to say the key words. After all, creating such things, you show how carefully you treat a person.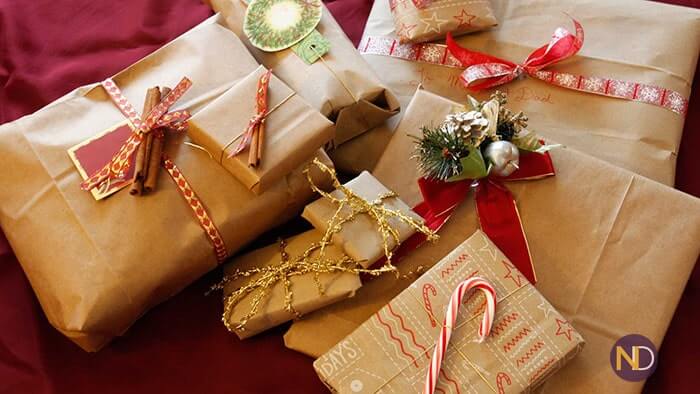 DIY Christmas gifts.
Do you feel the magic vibes of the most wonderful time of the year? Has your girlfriend already written a letter to Santa Claus? Do you know what she wants exactly? If it's not about your couple, and you are looking for the best DIY Christmas gifts, here are some that can become either a pleasant addition or an independent option.
1. Engraved candle.
Candles are a traditional Christmas gift, and it isn't necessary to buy the most expensive one in a glamorous store. You can buy a usual one and make it look special with your own hands. Cut the parchment 1–2 cm wider than A4 paper. Glue the parchment to the printing paper, wrapping the edges on the other side. Put the sheet into the printer with the parchment side. Print the image you would like to get on the candle. Cut out the image, attach it to the candle, wrap tightly with another layer of parchment on top and direct a stream of hot air at the spot with the image. If the picture has brightened, it means that it has been imprinted on the candle. Carefully remove the top layer of parchment and let the wax harden. One of the DIY Christmas presents is almost ready, just decorate it with glitter or a cute ribbon.
2. Christmas snow globe.
If you find a jar of an interesting form, you can create your own snow globe. This is one of the creative DIY Christmas gifts that will surely please your charming girlfriend. Take off the lid from the jar and glue the chosen toy (it can be an artificial tree or gingerbread house, small Santa Claus or a cute deer) to the bottom of the lid. Mix distilled water and glycerin in equal proportions. Add glitter, artificial snow, stars. The main thing is not to overdo since it shouldn't cover the toy completely when you turn the jar upside-down. Carefully place the firmly glued toy in the jar and screw the lid.
3. Cozy plaid.
Big knitted plaids are still incredibly popular. They are quite expensive, so it is more profitable to turn it into Christmas DIY gifts. Merino wool is best for it, but you can also use other thick threads. You can search for a video tutorial on the Internet. The plaid should be not only soft but also beautiful. Do something modern. For example, create a plaid, using a cable-knit technique. You do not have to invent an unusual pattern. If you want to make a plaid more comfortable and cozier, use fluffy threads. A colored plaid will cheer up on a gloomy autumn day and warm her up in winter.
4. Christmas ball with a photo.
The easy DIY Christmas gifts, which will always be useful for that holiday and will remain a memorable souvenir, are Christmas-tree decorations. Especially, if you create Christmas photo balls. Print a few photos of a small size that have a great meaning for both of you and symbolize one of the happiest periods in your relationship. Put them inside the transparent balls. Using a funnel, pour artificial snowflakes inside it. Attach a silver ribbon and put it in a small craft box.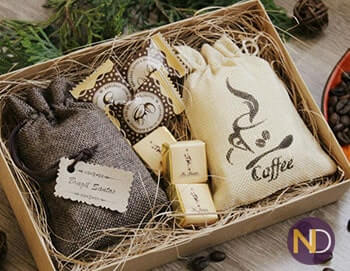 5. Fragrant jam.
Choosing the DIY Christmas presents ideas, decide what you are good at. If you like cooking, then this option will be a great choice. You can ask your grandmother or mother for the traditional and proven recipe of the Christmas jam, or you can search on the Internet for something exotic. Attach a label with something interesting like, "Raspberry jam will chase away winter blues," "Cherry jam with my love," "Gooseberry jam for the best woman in the world," wrap it in a nice colored fabric or paper and tie with ribbons.
DIY birthday gifts.
Birthday is considered one of the most important events in the life of every person. Some people perceive it as a personal New Year when it's time to start everything from scratch and promise oneself to be better. If you don't know what to choose except some cliché presents like jewelry and a bunch of flowers, here is a short list of DIY gifts for your girlfriend that can come in handy.
Cup-board.
If you can call your girlfriend a cup lover, then she will be pleased to get such a gift. This cup will look stylish and help you communicate in the morning when you make her tea. You will be able to leave a lovely message right on the cup. It's necessary just to buy a white porcelain mug, slate paint, masking tape, and a brush. Pay attention to slate paint, it must be suitable for ceramics. Choose an area of the cup on which it will be convenient to write, and which will not come into contact with the lips when drinking. Put masking tape on the rest of the cup. Degrease the required area and apply a thick coat of paint on it. Leave the cup for a day in a well-ventilated place. When the paint is dry, remove the tape and put the cup into a preheated oven to 150 °C. In 30 minutes, turn off the oven, but don't take out the cup, it should cool off. Decorate it with the words of love.
Sugar scrub with lemon flavor.
Many women suffer from skin problems, and if your girlfriend is one of them, present her a sugar-lemon scrub. It is one of the easy DIY gifts, which will be not only pleasant but also very useful. Mix 2 ½ glasses of granulated sugar with ¼ cup of coconut (or almond) oil and melt everything using a water bath or a microwave oven. Add juice and zest of 1 lemon (or a few drops of lemon oil) to the sugar and mix thoroughly until smooth. Coconut oil will moisturize the skin, sugar crystals will give a peeling effect, and lemon will leave a pleasant aroma on the skin. Present it in a cute jar with original labels.
Fantastic playlist.
Usually, girls cannot find time for creating a perfect playlist for long walks, gym or relaxation. Surprisingly, rare men think about such type of DIY gifts for her. Nonetheless, you can try to do your best, spend several hours and try to gather all her favorite songs, creating the best playlist ever. Doing that, don't forget about the dynamics and style of the songs. Besides, you can add some new compositions that she might like. It's not necessary to create a huge playlist for 7 hours. Anyway, it will be of great importance to your birthday girl.
Picture frame.
Some people think that a self-made frame is not the best option. However, it is necessary to admit that it is so only when they limit their imagination. The modern market provides people with huge opportunities to create something special. You can choose any materials, decorations, and colors.
Nowadays, a decoupage technique is still very popular, so you can buy interesting tissue, required glue, and lacquer for creating a charming decor. Watch different videos on YouTube to do everything right and go on Pinterest to find additional inspiration if you are not sure what you want to start with.
DIY anniversary gifts.
Have you ever noticed that anniversary has magical energy? It makes you think about the very beginning of the relationship, the happiest moments of the family life, and recall the best and the worst DIY wedding gifts, which you got many years ago. You may have learned the preferences of your soulmate quite well to choose the right option, which will please her and make smile. Nonetheless, there are several versions just in case.
1. Sachet.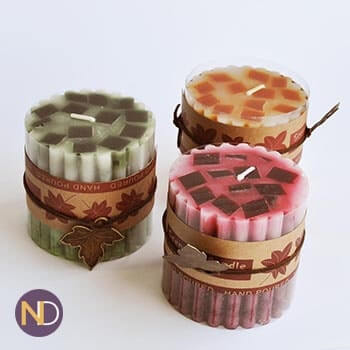 Sachet can be a small bag, pillow or pendant made of wax which is used instead of fragrances for clothes in a wardrobe, indoors, in a bath or any other closed place. It is perfect for the anniversary because you can create a special fragrance for your home, which will be associated with comfort and love. You should choose herbs, basing on the tastes of the spouse, and pay attention to their beneficial qualities. Here are just one of the possible options. Pour dried rose petals, lavender flowers, thyme, a couple of motherworts and lemon balm leaves into a pounder. Mix the ingredients and grind a little with a pestle. Cut out a small square from the selected fabric. It is desirable to choose a natural fabric, otherwise, the fragrance will disappear much faster. Pour the prepared mixture into the center of the square, collect the edges and tie the resulting bag with a cute ribbon.
2. Romantic video.
If you are well-versed in modern devices, and it's not a big problem to create a romantic movie about your couple, then don't miss such a great opportunity. You can record your declaration of love, add pieces of your wedding film or insert the most important photos with "your" songs background. What can be more charming and touching? It's very important for women to know and feel that their beloved partners remember the story of their relationships, that they care and love them as strong as many years ago.
3. Fragrance pen.
Such a gift will be highly appreciated by girls who like everything unique and useful. Just find out once again what smells your partner prefers. For example, if a girl likes citrus aromas, you will need lemon or orange essential oil. To add woody notes, you need oils of sandalwood or cedar, and if you need powder fragrance, then it's necessary to use roses or vanilla.
Mix ½ cup almond oil and grapeseed oil with 100 grams of beeswax in a separate saucepan and place in a steam bath. When the wax completely melts, let the liquid cool slightly and add 60 drops of lemon oil, 25 drops of eucalyptus oil, 20 drops of lavender oil, 20 drops of rosemary oil and 1 teaspoon of vitamin E. Pour the future perfume into forms, which should be easy to use. When the wax hardens, the perfume is ready to use.
DIY last minute gifts.
If you don't have enough time to make up any complicated DIY gift, then you can use a secret weapon.
Buy sheets for scrapbooking, write down the possible desires, which you are ready to fulfill, for example, "Massage," "Ordering your favorite dish," etc. Make a cover using thick cardboard. Make holes in the cover and sheets, using a hole punch. Fasten everything with a red ribbon. The girl will like it, especially if you add a couple of intimate desires. When a loved one wants something from a book, she will tear off a piece and show it to you.
Envelope with confessions.
If you want to prepare something nice and sweet without making a substantial capital investment at the same time, then a big envelope filled with small multi-colored pieces of paper can become your lifeline. Each note should contain some pleasant information about your beloved girlfriend. You can write compliments or what you love most about her, mentioning both appearance and personal qualities.
There are no comments. Your can be the first