Expensive Date Ideas: Impress Her!
Everyone has long agreed that there must be some mystery in a woman. However, men, according to this logic, should not have any mystery at all. Guys should be as predictable as the schedule of German trains, and as open as an air gate. The public expresses this opinion.
On the one hand, nobody argues. It is very convenient to live in accordance with that opinion. If you have promised something, you fulfill that, and there is no other mystery in life, everything is clear and beautiful.
On the other hand, the attempt to transform yourself into such a combination of simplicity and unpretentiousness is fraught with one very sad circumstance. The girls don't like such primitive men. In other words, she says aloud, "He is so reliable, faithful, decent, I can always rely on him." However, she sighs inwardly and thinks that all this is wonderful, but it is somehow boring. She wants some adventures and all kinds of surprises. After all, women are incredibly curious by nature, they will not stop until they obtain the subject of their interest for a comprehensive study. How to become such a subject and regularly find best ways to impress a girl? How to make it clear that you're not like everyone else?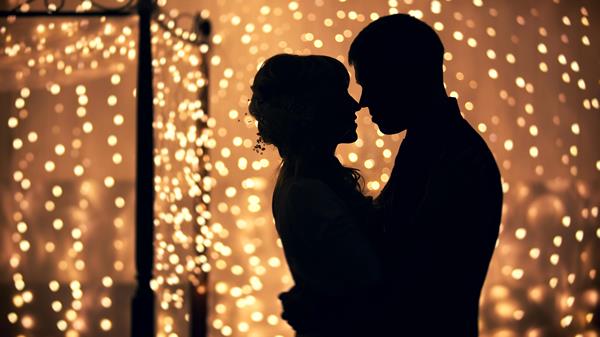 Different ways to impress girls
Social networks have long become an integral part of the lives of most young people, and it is used both for simple communication and for meetings, as well as for romantic relationships. One of the main advantages of this social network is that it allows you to make the girl a pleasant surprise without spending a large amount of money. Let's discuss later whether you need to inform a girl about your bank account or not. So, what are the ways to impress a girl while chatting?
1. How to impress a girl, chatting with her
If it is your first chat. Many guys, being afraid of getting a strong refusal, nibble at the idea of getting in touch with an attractive girl or moving the relationship from the "Hi" stage to a closer acquaintance. Indeed, not all the female representatives reply to banal messages like, "How are you doing?", "You are beautiful", etc. That is why when you write a girl for the first time, you should try to find the best way to impress a girl.
Look like a macho. This method is perfect for those guys who want to have a closer relationship, for example, with a classmate, a familiar girl or a colleague. The fact is that it is very difficult for a person to show all aspects of the character in a company, therefore, when communicating on the Internet, it is quite easy to surprise her by showing yourself as a completely different person. You can upload your photos in which, for example, you are jumping with a parachute or just working out. Most likely, she will want to know some details, well, and in the following correspondence, you will be able to ask her out on a date.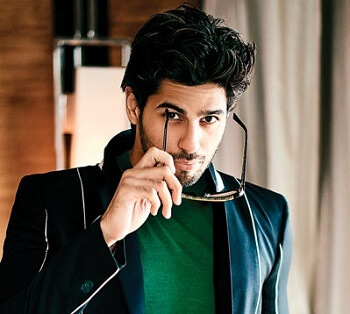 Clairvoyant. Many women are simply crazy about all sorts of esoteric and mystical things, so, using it to impress a girl, you will be able to surprise even an unfamiliar woman. To do that, you need to try to find out some harmless details of her life, for example, her pet's name, her favorite dish, film, song, etc. This can be done, for example, through close or mutual friends. The further algorithm is most likely understood by everyone.
Advertising banner. Some social media and dating sites allow you to buy a small advertising banner, which only your girl will see, and write words of love and admiration on it, or just a beautiful verse. It is the best way to impress a girl on chat.
2. How to impress a girl, being in the different cities
Do you think that a girl can be surprised only on a date? You're completely wrong. Even despite the long distance, you still can make the girl smile and think about you. You can buy a gift and the courier will deliver it personally. It doesn't matter where she lives. You can use the delivery of flowers, you need to find an online flower store in her city and make an order. In extreme cases, you can come to her city without an appointment and meet her in the street with flowers making her smile.
3. How to impress a girl, being in the same flat
One of the oldest and the best ways to impress a girl is to prepare a delicious breakfast and wake her up with the scent of her favorite flowers. Try to cook not a banal omelet with bacon but some original salad that will be both healthy and tasty. Look for a recipe on the Internet. If you need some products that you don't usually use, then it is better to buy them early in the morning. The best way is to serve the girl breakfast in bed when she will have a day off so that she can slowly enjoy your breakfast while lying in bed.
4. How to impress a girl, having been dating for a year
If you are sure that she is your soulmate, then you can propose to her. Almost every girl dreams of a beautiful wedding and not less amazing honeymoon. Some girls consider it to be a proof that you really have serious intentions and love her, other girls have just a big desire to put on a snow-white wedding dress and to show off their new status in front of all their female friends and relatives. If your relationship has reached the stage when you are ready to organize a wedding, then make her a marriage proposal. However, remember, in order to hear the long-awaited, "Yes", you must be sure of that step too. The girl will agree to marry you when she is sure that you will be able to provide for the family in all ways.
If it is necessary to inform a girl about your social status: pros and cons.
If you have both money and a girl at the same time, it is very important to realize that she likes not only your wallet but also your rich inner world. Honestly, it's not that hard if you open your eyes, or just don't tell her about your money at the very beginning of your relationship.
Advantages of telling the truth about your social status:
You will show that you know how to provide a family.
You know the value of money.
You work hard, and you don't spend all the days in front of the TV.
You are smart, and you know how to make money.
You have big resources, and she can get them too being with you.
You are not boring, and you know how to have fun.
Disadvantages of telling the truth about your social status:
She can turn out to be a gold digger.
You can fall into a good-planned trap.
She may feel uncomfortable knowing your abilities.
She can try to avoid you, considering you to be just a rich boy.
She can think you are looking for a one-night stand.
Expensive date ideas: make her thrilled!
If you are a poor student or just not a rich man, you bet on some romantic date ideas that don't require high costs. However, if you have a big amount of money, and you have already tried all the inexpensive date ideas for couples, and you are looking for something new, there is a list of the best expensive date ideas.
1. Snowboarding class. If you have enough finances, and both you and your girlfriend prefer active pastime, it's high time to visit the Swiss Alps. This joint trip will be an ideal gift for both of you. However, if you don't have an opportunity to go there, look for indoor ski and snowboard centers where you will be able to get an exciting workout and a master class in snowboarding. If your girlfriend or both of you are beginners, then it will become a fun and informative pastime, and, perhaps, you will cross out the question, "Where to go on the next vacation?"
2. Hot springs. Thermal waters offer the best of both worlds: cold winter air and hot wonderful water. This contrast calms and refreshes at the same time, and, in addition, you will improve your health because the composition of thermal waters includes a lot of microelements and nutrients. Do not forget to buy a bottle of chilled champagne because you are not the retirees on treatment, but lovers on a romantic date. This pastime is quite expensive, but you are not looking for cute inexpensive date ideas.
3. Dinner in the Botanical Gardens. If you have already had a dinner on the roof, and you are looking for some other expensive date night ideas, you can try this option. There is a unique and exciting atmosphere of complete solitude and peaceful contemplation of the beauty and diversity of nature. This romantic date will help abstract yourselves from the noise and constant cares of the busy city, it will envelop you in warmth and cozy harmony.
4. Dance class. What can be more romantic and sensual than dancing together? It is not about a disco, but about some "live" dances. Take a master class with a famous teacher or a modern dancer. This can be a salsa class, expressive tango or another dance, which, in your opinion, is closest to the temperament of your couple. An alternative option and one of the less expensive date ideas can be a restaurant with live music where you will be able to dance. Classics will never go out of fashion. The idea of a date from the movie "Dirty Dancing" is not new, but it remains one of the best first date ideas.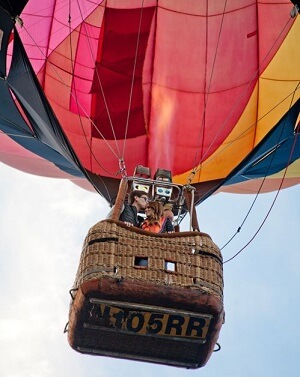 5. Diving with dolphins. This one of the mildly expensive date ideas is a dream of many children and adults. Almost every person wants to be the main character of the films of Cousteau or the Amphibian Man and to swim next to the dolphins, which are the cleverest creatures and friends of people. Communication with dolphins is a way to relieve stress, to get unforgettable communication and vivid memories.
6. Date in the sky. Nobody knows when a person has begun to dream about flying, but people began to fly only a century ago. However, this does not prevent any person from enjoying the sky right now using the iron birds and performing one of the most insane and memorable actions in the life. If you want to become a personal superman for your girlfriend and make her feel like a superwoman, you can turn sweet and gentle date ideas into unforgettable dates conquering the sky. You can arrange a jump with a parachute, flight on an airplane, a paraglider, a helicopter, or a fly board. If your girl isn't afraid of anything, then you can arrange a flight on a fighter plane, it is one of the most unforgettable and expensive first date ideas, however, it's worth it.
7. Date in Paris. Who doesn't dream about going on a usual date that ends with a dinner in Paris? Of course, trips to other countries are expensive date ideas, however, they are really unforgettable for both partners. Especially, if you meet there an artist who has, purely by accident, a portrait of the girl. Paris has an incredible feature, it makes people happy, and it makes girls fall in love with their partners. If you have the abilities to arrange a photo shoot with dresses, a makeup artist and many balloons like in the commercial of Dior, she will be yours from top to toe. All the girls like romance, everybody understands it in different ways, but if you find a key to your girlfriend, she will forget about everything and will perceive you as the sweetest dream.
There are no comments. Your can be the first