How to Keep a Conversation Going with a Girl: A Full Guide
The ability to communicate with girls is one of the most important skills that any guy should have to appeal to the opposite sex. However, if earlier, the ability to start and keep a conversation going was taught in special classes, now, a few men know what to do. Unfortunately, the majority is puzzled by the question, "How to keep a conversation going with a girl?" Today, virtual communication is available and relevant more than ever, and it is much easier to get to know the girl you like. You can write everything that you cannot say.
However, on the other hand, the number of self-confident lady-killers increases, and the girls' demands become higher. That's why you need to know several rules, which will help you stand out in a crowd and make her wait for the moment when you finally appear online.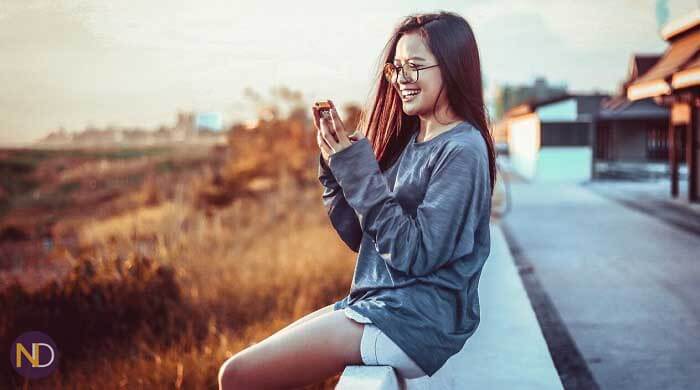 How to keep a conversation going with a girl over text?
Social networks, as well as online dating sites, are a great way to find out what a girl is fond of. Look carefully at her profile. Romantic ladies like to share their thoughts about life when writing posts. Do not start communicating with trivial words. Think of an interesting, not high-flown text that will draw a girl's attention and provoke her to respond.
Do not forget that a conversation is an interaction of two people, it's not a monologue. It often happens that the guy tells about himself without stopping, not letting the girl express her thoughts. Usually, such a story is not interesting, and the girl becomes bored quite soon. In such a situation, one shouldn't expect her to continue their communication. So, how to keep a text conversation going? Just bear in mind the following tips.
1. Don't make self-promotion. Everyone knows firsthand how annoying hard-sell advertising is. The same thing happens with self-promotion. Do not boast and praise yourself to heaven. A narcissistic personality disorder frightens many girls. Constant stories about yourself and your small achievements are highly undesirable. So, how to keep a conversation going with your crush? Ask her questions instead of making self-promotion.
2. Choose interesting topics to talk with a girl. The chosen topics should cover the areas of activity that both people like. Otherwise, you will have a monologue with elements of boasting. A girl is unlikely to appreciate such behavior, and she would like to communicate with a more interesting man.
3. Do not be silent. How to keep a conversation going over text? Even if you do not know what to write to a girl, you shouldn't be silent. Gradually touch upon different topics to understand what the woman is interested in. Silence makes a woman nervous.
4. Write clearly. Usually, girls pay attention not only to the man's appearance but also to his ability to express the thoughts. Smart girls will not want to keep a conversation going with a man who doesn't put himself across well. Besides, take into account that short phrases are peculiar to people who are closed-minded and are not ready for communication or are illiterate. To avoid a short timid answer, it is better to smoothly direct the topic to the right channel.
5. Show your sense of humor. Funny jokes and beautiful compliments are the best tools, which help you start a conversation. The main thing is that your jokes should be harmless and funny for both of you, and compliments shouldn't have a double meaning and a hidden agenda. Bright turns of phrase, allegory and easy style are your weapon. Communication should be easy, fun and comfortable.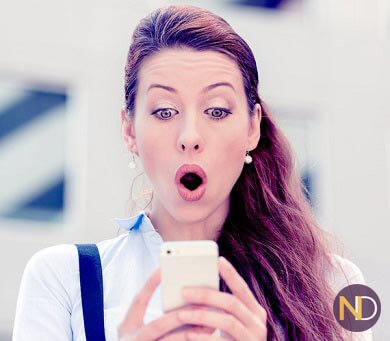 6. Watch your literacy. There is always a chance to meet a charming girl who is a true grammarian. Such a woman will hardly have a big desire to communicate with an ignorant man. So, completing your profile, publishing your articles, responding to messages, try to write correctly. If you do not know how to spell this or that word, check it on the appropriate sites. Illiterate correspondence isn't one of the ways to keep a conversation going.
7. Use more verbs. If you don't know how to keep a conversation interesting, here is a lifehack. According to the study, which was conducted by Twitter, verbs increase the effectiveness of messages because they make the message more vivid, simplifying understanding.
8. Don't complain. If you are getting through a difficult life period, this is not a reason to make your emotional condition a public domain. This is of little interest to strangers. Of course, they can express sympathy, but they will likely not want to continue this dialogue. It is better to turn to the best friends, parents or a psychologist. Such help will be more effective. Everyone has their own problems, and no one wants to become a shoulder to cry on for some unfamiliar person.
9. Show sincere interest in a girl. How to keep a conversation going? In order to keep an interesting conversation going with a girl, you need to be interested in her. Sincere interest from your side provides a comfortable state of the woman, this is the main secret of pleasant communication. A girl will surely notice insincerity or fake interest. This is inherent in their genetic program.
10. Forget about clichés. How to keep a conversation going on Tinder? Don't share phrases, which you have found on the Internet because, in most cases, they do not work out. You will be able to feel what it is worth sharing only when you are interested in the girl. All shared phrases must correspond to your own attitude, otherwise, the girl will necessarily feel a dissonance. So, all the questions to keep a conversation going should be sincere.
Questions to keep a conversation going
There is a universal list of the questions to ask over text to keep a conversation going, but, anyway, they should also be based on common interests. It doesn't matter what you are discussing, you should show the interest in her opinion and express your own one. If it seems to you that this is enough for productive communication, then you repeat the mistake of the majority. Do not make the conversation one-sided, show your interests as well. It can be skating on a board, kayaking, or riding a bicycle. Showing your hobbies, you give her a chance to find common interests.
However, all your questions should be asked so to engage the girl in conversation. Don't ask questions where it is possible to answer only yes or no. Your questions should require a full answer and suppose a continuation of the conversation. You can create a list of the topics and questions, which you can use to keep the conversation going, and which, in your opinion, will be interesting for both of you. Here are the safest topics that you can discuss and ask questions about.
Questions about interests and hobbies. To ask questions on this topic is a win-win option. You have low chances to meet a girl who doesn't have some interesting hobbies and who will not be able to keep such a conversation. So, you can ask a girl what she likes to do in spare time and what activities make her happy and why.
Questions about books. Reading gains popularity among modern youth, so questions about books are quite a good option. First, you can ask about her favorite genre and authors as well as find out what style she prefers to read. If you like different genres, don't make a big deal out of it. You can explain why you prefer certain books and what makes you choose this or that genre. Of course, you can ask the girl about the same things.
Questions about music. This is a universal topic, which remains relevant at different stages of communication. Talks about favorite singers, bands or music genres can help make a contact and keep a conversation interesting. If your tastes in music coincide, you have big chances to arrange a first date on the concert of your favorite band.
Questions about movies. Usually, men ask girls out to the cinema or to a park, especially if it is their first date. People will hardly have problems with the choice of the park, but they may face difficulties, choosing a movie. It is better to discuss it in advance and give a girl the right to choose a movie. Besides, if you live in different cities, you can watch the same movie in your cities at the same time and then discuss it online.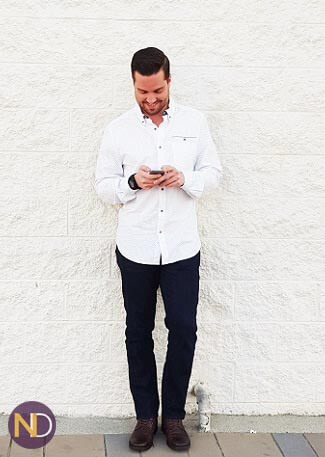 Questions about food. Talks about food are suitable for any situation, especially if you don't have other topics for discussion. You can ask about her favorite dishes, whether she likes to cook and what foods he does not eat. Besides, you can ask what a girl would like to try. Such information will be useful when you start thinking about your first date.
Questions about travels. It's easy to start a conversation about travels. You can find out what countries she has already visited, what she liked most and where she would like to come back. In addition, you can ask how often she travels and with whom she prefers to do that. You should also share your thoughts and experiences about this. If you have never been anywhere, you can share your dreams.
Things to say to keep a conversation going
Everyone might experience that awkward feeling when you don't know how to keep a conversation going with your girlfriend. It's a kind of a low blow for couples who have just started relationships and try to develop them. So, what things can you say to keep a conversation going?
Option №1
The girl says, "I'm looking forward to the new movie Superman. I've watched the teaser trailer more than 10 times already. The music is amazing, and the actors are very cool!" If you want to make this conversation boring and quick, then it's easy to answer, "I think that the film should be good." However, if you develop this topic further, you can get an exciting conversation for 1-2 hours. To do that, you can talk to her about many related topics.
- You can discuss how great it would be to go and watch this movie on a big screen in a cinema.
- Think about the day when you were in the movie last time, and what you were watching. You might have faced a funny situation at that time.
- Tell about other interesting teasers.
- Ask what famous actors took part in the movie she is talking about, and what she knows about them, etc.
Each new word in your conversation can be used as a new topic.
Option №2
The second option can be used when you ask the girl about her day. Listen attentively and ask additional and clarifying questions about each activity. So, you will have a long conversation, and the girl will be happy that you are interested in her life.
The girl says, "I read an interesting book, listened to cool music, went to the gym and cooked a delicious salad." Take each of her activities separately and start asking questions.
When you exhaust subject about reading, you can safely move on to music, and then to fitness and salad. The more curiosity and desire to learn more details about her day you show, the more interesting and long your conversation will be.
There are no comments. Your can be the first