Tips to Make the Best Profile Pic for a Dating Site
Do you have an Instagram, Facebook or Twitter page? Most people do. It's almost impossible to find a person who doesn't use social sites and applications for chatting. Since the popularity of dating sites and social media rises every day, many users try to make their accounts more interesting for their followers. They choose generic profile picture very carefully, post regularly, try to lead the conversation with their viewers, and edit photos properly.
But lots of novice users have no idea how to make their accounts more appealing to others and how to become popular. Obviously, if you're about to register on a dating site, your avatar, nickname, information in bio do matter. As the Internet teems with fake accounts and fraudsters, people tend to study your page thoroughly before getting acquainted with you. You'd better pay attention to the pictures you share and the message you carry. This article may help you in creating a perfect account on a dating site and be a good guide for profile picture ideas.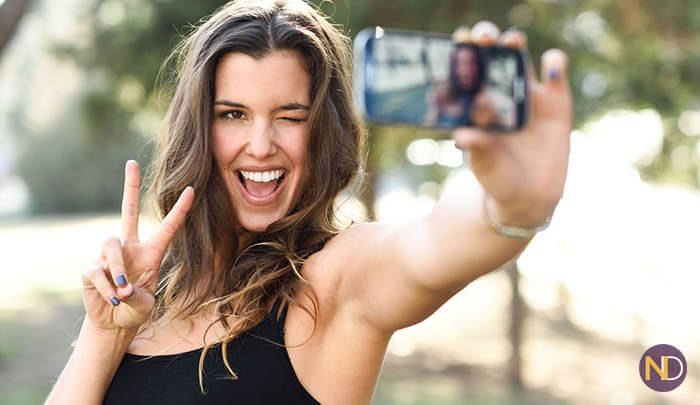 Do Profile Pictures Really Matter That Much?
Although many of us would rather say that they pay attention to the inner world of an interlocutor than choose mates according to a person's appearance and awesome profile pictures, we all know that nothing attracts more than a beautiful face and fashion look. When it comes to dating sites, it's even more clearly. Let's concede, an average person doesn't create an account in attempts to find someone who will listen to their problems and tell interesting stories. The users of dating sites will look at your appearance first of all. Since the only way to do it is to look at your avatar, don't even doubt that they will peer at your photo.
So, it turns out that in some issues it is better to trust someone else's opinion than yours. Particularly, when choosing photos for avatars on a social network or online dating site. This is the conclusion reached by a group of psychologists from the University of New South Wales in Sydney. Experts have noticed that their colleagues spend a lot of time choosing a "serious" photo for a profile in LinkedIn professional social network and a cute profile picture on Facebook or on a dating site. Scientists have come to the conclusion that strangers to whom the accounts don't belong manage to choose the best profile pics for all three types of sites.
Why should you pay particular attention to the selection of photos for a dating site? Because the profile picture makes a first impression. If the photo is good, then other users will want to learn more about its owner, to meet them, and they might be even ready to come to another city in order to visit them. Do you remember the saying, "First impressions are most lasting"? Your personal qualities play a big role in relationships and in choosing a partner, however, in the virtual world where it's impossible to wink, smile or ask how to get to the nearest metro station for a quick acquaintance, the avatar decides whether someone will text you or close your profile.
Hence, all you have is a photo and information that can be placed in status or on the page. That's why it is so important to make the right first impression on dating sites.
Profile Pictures Do's and Don'ts
How to make a profile picture? If you don't know which picture to choose while creating an account on a dating site, here are some tips that will be useful when choosing a cool profile picture. Let's consider several types of photos that most users of such resources often set despite they may scare off potential interlocutors.
Like your passport photo
Many of us hate passport photos because a person most often looks like an unfeeling robot or a maniac killer in them. However, quite often you can find similar images as users' avatars on dating sites. How many people will want to write to a person with such an avatar? It is unlikely, yet there are still those desperate... Such a picture is more suitable for a CV on the job search portal than for a dating site.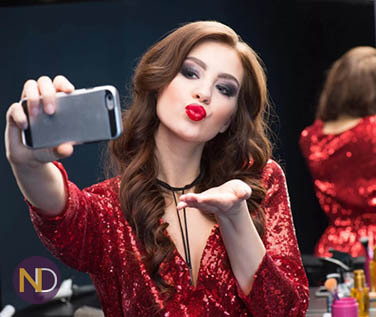 Advice: The best profile pictures are those in which you look natural. Do not use various photo editing programs. You can change the skin tone and remove the pimples, but you are likely to spoil the image, completely removing wrinkles and giving the face an unnatural expression. A person's age and life experience are reflected in the appearance, and everyone understands this perfectly. For example, looking for a woman from 40-45 years old, no one expects the smooth skin of a twenty-year-old girl. The image in the photo should be natural.
Circles, shadows, memes
Have you ever noticed, while looking at the list of friends, that very often instead of familiar faces some strange pictures occur? Sometimes among hieroglyphs, kittens, black squares, Internet memes or abstractions, it is simply impossible to find the one you need at the moment. It's easier when you are already familiar with this person and are ready to ignore such oddities, but another thing is to look for a new mate. Are you ready to write to a person who has an incomprehensible image on the avatar, and the rest of the information is missing or hidden? Perhaps, there are users attracted by mystery, but not all.
Advice: Don't replace your own photos with Internet pictures, memes, fake photos. No person will ever treat you seriously if you choose a picture of god-knows-who. The same effect will come if you are changing your avatar too fast.
Facepalm or better from the back
Do you often communicate in real life with those who have their back to you? But what about the advice that you need to look into a person's eyes to show the interest in the conversation? It is unlikely that you're pleased to contact someone who is not initially inclined to dialogue. Of course, you may admit that online communication differs from personal, but, you see if someone wanted to talk to a brick wall or an imaginary friend, they would do it. If a person comes to a dating site or visits a page on a social network, it means that they are looking for someone who is open to chat. The back, the face covered by hands or only a part of the body on the avatar will bring the opposite effect.
Advice: It is important not to hide your face with glasses, shawls, hands, or flowers. Other users will not write first without understanding, and not seeing who is depicted in the photo.
Nothing to hide
This is another extreme, which is intrinsic mainly to girls, although some guys often do the same. Avatar is your business card, your message to the rest of the world, to those random people who see it. It is not clear then why the appearance of a naked person outside the territory of specialized beaches causes disapprobation, but nude photos on social sites don't surprise anyone. And although modesty today is not in such esteem as a couple of centuries ago, this does not mean that people want to see what you are ready to show them. It is strange and at the same time, funny to read the posts of girls about high and pure love and the desire to find a guy for a serious relationship if she uploads photos in the spirit of Renaissance artists when the beauty of the human body was put at the forefront. Anyway, remember that photography often speaks more than words.
Advice: Do not place the photo in a bathing suit as well as erotic pictures. Good profile pictures for a dating site aren't those in which you are completely naked. You should better choose something neutral if you don't want to be understood wrongly.
Beautiful background
The pages of many dating site users are often like a tourist guide, except that somewhere in the background of the Eiffel Tower or the Statue of Liberty there is some kind of figure that you actually are. Sometimes, however, the figure is larger, but it doesn't change anything, actually, as looking through these albums, it seems that you have made a trip around the world.
Advice: Focus yet on the fact that the main object in the photo is you, and not a landmark of some beautiful city. For sure, the Eiffel Tower is a cool profile pic but as the avatar of your account.
Of course, this is not a complete classification, but only a vivid example of how you can spoil the first impression with one shot. Perhaps someone won't t agree with such a categorical statement, but, in any case, the importance of avatars is indisputable. Before you put a photo in your profile, think about what you want to tell others about yourself, and then select the photo that most accurately reflects the meaning of your message.
Profile Picture Ideas
The best profile picture is the one which represents your personality, style, nature, and even life philosophy. It will be much easier to attract attention when your avatar is bright and differs from photos of other users. Feel free to show your uniqueness while taking a photo, but don't overdo.
Here are some ideas on how to make cool profile pics.
Take full-length pictures
A full body shot is a key to success. Minimum of fuss, static posture and friendly expression in combination with fashionable clothes - that's all you need. You can have the best profile pic if you have a beautiful body.
Hire a professional
The quality of the photos should be good, so that the details (face, eyes, smile, figure) are clear, and not blurred due to the fact that the small picture was enlarged or the photo was taken from a fairly long distance. Professional profile pictures often beat those made with your smartphone, not only because of the quality but also due to the fact that a professional photographer knows how to correctly set the light, capture a good shot, take the right position and moreover, their mind is full of splendid ideas, so you don't have to care about this stuff.
Hang out
If the club photographer caught a good shot - do not be embarrassed or hesitate, upload it as your avatar. Live photos are a win-win option, and they usually become the most awesome profile pics. Let other users know that they will never be bored with you.
Love the classics
A strict style of dressing is a universal catcher of both male and female attention. Solidity captivates everyone. The main thing is not to confuse the classics and official stuff, so you can do without photos from university graduation.
Do not be afraid to seem touching
Photos with children or pets are guaranteed to cause emotion in the fair sex, for instance, as every picture with a baby or puppy in it is considered to be a cute profile picture. So, animals and kids are always a good choice for a photo. But be careful while posting too much of these on your account while registering on a dating site, or at least mention somewhere that kids are not yours :)
Glitter in the eyes and fiery smile are required!
Not only in the photo, but also when communicating in Skype and, of course, in person! Photos should be beneficial to convey the appearance and mood of the user, and not scare others. It's only possible to make good profile pics when you're in a great mood while taking them. Go to the park or to any place which makes you feel better and organize a photo session there. Let us assure you, the pictures will be stupendous.
And one more thing!
On dating sites, the search engine displays photos in the form of tiny thumbnails, so it's best to choose a large portrait for the avatar. So your photo will be clearly visible even in miniature. The principle of "like attracts like" has not been canceled. Post photos where you are genuinely happy, and then your new acquaintances will be just as positive.
There are no comments. Your can be the first