Top 17 Tips to Date a Divorced Single Woman
So you're planning to date a single and divorced girl. She can handle herself, and on top of that, she's beautiful and smart. How not to mess this relationship up? And, which is more important, how to let your companion know that you're not going to play games with her? Dating someone, who has already been married, is different from having an affair with a person that doesn't know what marriage is. You have to keep in mind that your partner has certain experience and emotional baggage from a failed relationship. And it's this baggage that can make her prejudiced towards you right from the start. So, before asking a divorced single woman out on a date, you need to know what you're doing, and we have 17 useful tips for you right here.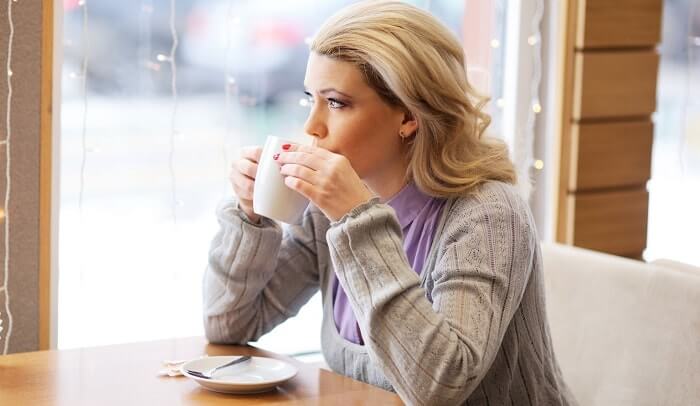 Injured hearts of divorcees: how to ease them
There are not so many experiences that can be as emotional and stressful as a divorce. No matter who was the initiator and what became a reason for a breakup — it leaves a huge mark in a person's life, sometimes triggering an emotional and nervous breakdown. While grieving for a failed relationship, a person usually feels lonely, guilty, and confused, not to mention fears and doubts about the future. That's how life after divorce feels like, and the same may be happening with your companion right now. But you can help her overcome her pain, survive this complicated period of her life, and bring back optimism and hope.
Why can divorce be so painful?
Even if the things are not going well in a relationship, divorce still hurts pretty badly, as it brings the sense of loss with it. People feel that not just their families are falling apart, but all their shared hopes, plans, and dreams are also disappearing. Every time you start a romantic relationship, you feel excited about your future, wondering what it will bring. But after a painful breakup, there's nothing but pain and disappointment left in your life.
Divorce turns your whole world upside down. You no longer understand what's happening around you: your daily routine changes, you don't know what to do about relationships with joint friends and your ex's relatives, and so on. And it's this moment when uncertainty about the future comes. You find yourself unable to see your life without your former spouse, and who knows, maybe you won't meet someone else. Maybe you'll spend the rest of your life alone.
All this disappointment, uncertainty, and pain make recovering from divorce really hard and long. That's why people suffering from a breakup need someone to remind them that they still have enough strength to overcome these difficult times and find new love.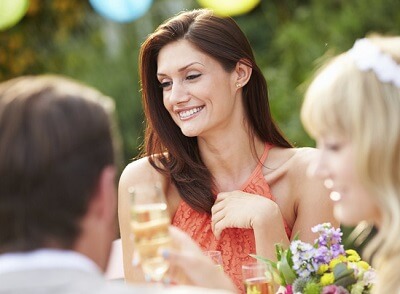 How to ease her pain from divorce
Make your companion talk about how she's feeling right now. She'll probably find it difficult to discuss her feelings, but you need to find a way to help her do it. This way she will know that you're aware of her pain, and this will make her feel less lonely, allowing her to overcome the grief. Without talking to others, she'll never learn how to move on after divorce.
Remind her that her goal is to get to normal life. If you managed to convince her to share her painful experience with you, you did a good job. But now you need to make sure that she doesn't focus on her failed relationship, analyzing her mistakes over and over again. Concentrating on such feelings as resentment and anger will deprive her of energy she needs to move on.
Let her know that she still has a bright future. When tying a knot with someone, you begin to share certain plans and hopes for the future, and after divorce, it gets difficult to let that plans go. If your companion can't stop grieving for the life she hoped to live, tell her that all those dreams and expectations will eventually fade away, freeing space for the new ones.
Pay a lot of attention to what she may need and let her know that she can tell you what she wants any time. Tell her that whatever her ex wants, it's not necessarily right for her; it's impossible to learn how to move on after divorce without concentrating on your own desires.
Find new interests together. Such thing as divorce doesn't have to mark an end of something; it can also be a new beginning. The best way to forget about old pain is to open new activities and interests for yourself. So your job is to find your divorced companion a new hobby.
Try to spend more time with friends who support your companion. Ask her about people she trusts more, as it has to be someone reliable. Once you do this, you may step aside for a bit so your partner could spend some time with those who cherish her. She needs someone else to tell about what she's going through right now to hear other points of view.
Dating a divorced single woman: essential tips
When going on a date with a divorced lady, don't forget that she has already been through hardships of an unhappy relationship and learned a lot from it. She doesn't know when to date after divorce, so she'll be a bit more cautious when talking to you than women who haven't gone through marriage before. But such experienced ladies often need more time to decide whether they want to start a new relationship or not. Besides, bear in mind, that a divorced girl may have children that consume most of her time. So for you to better understand the situation, we prepared a list of 17 tips on dating someone going through a divorce.
1) Don't try to start a relationship right from the start
Sure, for many divorcees, it's hard to cope with life as a single, but it's much harder to convince oneself to build a new relationship. So don't offer your companion make things between you more serious. She might still be emotionally unprepared to let someone into her life, and you'll scare her off.
2) Be open and honest
Most women, who have experience of family life, find it hard to start dating after divorce. But, which is more important, they don't like men playing games with them. So be completely honest with your divorced companion and tell what you expect from her and what you can give her. It's the only way to get a bit further than a first date.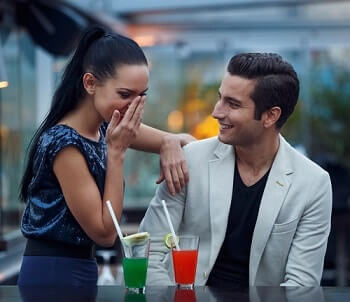 3) Show that your personal standards are high
So, how much do you value yourself as a person? When dating a divorced woman, you can't show that your social price is low. On the contrary, you need to demonstrate that you value and respect yourself. That's because divorced ladies often convince themselves that they deserve better, and if your companion sees that you're not much of a person, she'll dump you faster than you can say your name.
4) Stay away from any relationships with her ex
When dating a newly divorced woman who still has some unfinished business with her ex, step aside and let her take care of it herself. She hasn't had problems with doing it on her own until this point. Sure, you can provide her with support if she needs it, but you have no right to call her ex and try to handle her problems by yourself. It's not your business.
5) Get ready for emotional baggage
Almost every divorced woman, dating someone new, shows her emotional scars at some point. Maybe she loses her temper quickly, as she had to tolerate her ex's behavior. Or perhaps she became too impatient because of her ex's drawbacks. Besides, she may have kids, and you need to be ready to meet them someday.
6) Be ready to let her children into your life
And here's another tip concerning the kids. Dating a divorced mom resembles a package deal, where you can get two (or even more) for the price of one. There's nothing to be done; her kids are the inseparable part of her life. For her, they are the only thing worth living. So if you're thinking about building something serious with a single mom, be ready to become a dad right from the start.
7) Be prepared to date a girl who can read your mind
This means if you're looking for casual relationships and don't want to get involved in anything serious, she might dump you after the first date if she wants to build a long-term relationship. Those girls, who have never been married, don't break up with guys so fast.
8) Be sure to look good
Divorced women usually have higher expectations towards potential boyfriends. So be sure to dress well, shave regularly, and do other stuff, like having a shower and brushing your teeth, often. Show your new girlfriend that you mean business.
9) Don't rush things out
When dating a divorced woman, you should take your time and give that "chemistry" between you a bit more time to develop. No need to make quick decisions, like insisting on moving to your apartment, and so on. Try to develop some trust first.
10) Plan your evenings in advance
You can make a small list of 10 or more activities you would like to try with your divorced girlfriend. Ask her about what she would like to do. Maybe her ex hated cycling or swimming, and she always wanted to rent a bicycle or visit the pool. Build some new interests together to become closer.
11) Offer her emotional support
Her previous relationship didn't go well, leaving marks on her emotional well-being. She may start yelling at you for no apparent reason or begin crying, so be prepared to such changes in her mood. For her, dating after divorce is a pretty big step. Help her make it.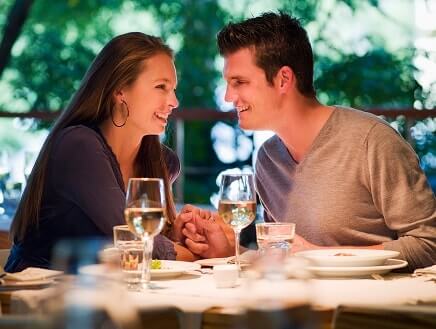 12) Don't be shy to talk about your intentions
A lot of ladies look for sex after divorce. What they really need is a one night stand; they are not interested in love. So if this is what you want, say it.
13) Be confident
Divorce may hit your ego pretty hard. You feel that no one loves you anymore, that you're unwanted. That's how your new girlfriend's life looks like. She needs a strong and confident man by her side to help her get over the breakup.
14) Know when to be soft and when to be rough
A divorced lady can be unbearable sometimes, so you need to know when to treat her with understanding and when to point at her mistakes. Besides, be prepared to tolerate her ill-behavior. She'll get better over time.
15) Be positive
It's not easy to get back to dating after divorce. You need to fight hopelessness and depression first. In such situation, your companion needs someone with a positive attitude to bring back happiness to her life.
16) Remember that it's hard to be divorced
Your partner wants you to spoil her. Cook something for her and make her laugh. Give her a reason to become beautiful again. Offer her an erotic massage. Become a good listener. And remember to tell her how beautiful she is as often as you can; this means a lot to her. Let her feel like a real woman once again.
17) Have some patience and learn to avoid conflicts
When it comes to dating a divorced woman, you need to avoid so-called negative relationship patterns. It's the type of behavior that eventually leads to a conflict within a couple. Your girlfriend probably can't control her feelings properly, so you need to do this for her.
Sum up
When you begin building the relationship with a divorced single woman, you may get the feeling that you're buying a pair of jeans at the second-hand shop. That's pretty far from being true. A woman, who has been through a marriage and a painful breakup, is a hundred times more responsible and mature than an inexperienced young girl. These ladies often look for serious relationships and are not interested in flings and affairs. And once you find the right approach to one of them (which is relatively easy with our tips), you may consider yourself lucky.
There are no comments. Your can be the first