A few things to know about finding a Russian bride
When meeting a charming Russian beauty, a lot of guys begin thinking how to attract her. Starting a conversation with any girl requires some effort from men. After gaining so much popularity among Western men, Russian girls have become choosy about guys, so before finding a Slavic beauty, you should first learn the basic rules of dating them.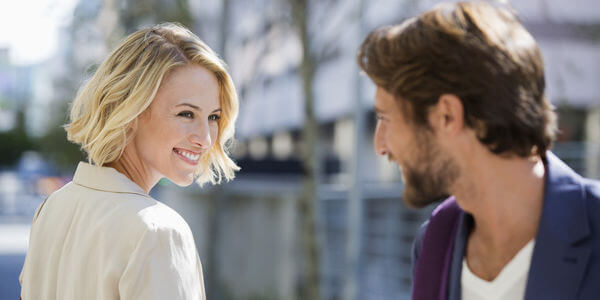 Everything is not as difficult as it might seem at first glance. Here are some tips to help you find out what these ladies want from men, where to look for them and how to attract girls from Russia.
What do Russian brides like about men?
Let's start with the main question and discuss what men's qualities attract Russian girls most.
Intelligence
It's a pretty important quality, which any Russian lady wants to see in her future husband. Nothing attracts or excites women like a man's brain. Read more books.
Domination
What do girls find attractive in men? Domination. Finding a dominant male is the natural instinct of every woman. You must be able to make decisions from the very beginning of your relationship. You have to be the leader in everything: work, business, among friends, etc. Just don't try too hard.
Responsibility
Most Russian men are not able to take responsibility for themselves, not to mention their girlfriends. That's why any Russian woman always looks for a responsible man.
Social status
This quality is also appreciated by Russian brides. But you don't have to be a politician or celebrity. If you want to know how to attract a girl from Russia, your friends' respect would be enough.
Sense of humor
It's one of the main qualities for a woman when evaluating a potential partner. Despite the popular belief that if there is no sense of humor, then there will never be one, you can learn how to develop it yourself.
Where to look for a Russian bride
Now that you know what girls find attractive, it's time to learn where to find one. There are two ways of doing it: look for Russian girls for marriage online, or you can try finding your future wife the old-fashioned way (in the real world, I mean). Each variant has its pros and cons. We are going to look closer on both methods.
"Real-life" method
The best place to look for a Russian girl is, obviously, Russia. So book a plane ticket and go searching for a Slavic beauty there. Your target is one of the major Russian cities like Moscow or Saint Petersburg; these two are literally crawling with beautiful girls.
Pay attention to parks or such venues, like shopping malls, cafes, or clubs. Look for a lady you like and try approaching her. Some girls from Russia may not like the idea of talking to some guy they see for the first time; besides, their English is mostly bad. So even if you know how to attract Russian brides, starting a conversation may take some time. In conclusion, this method is pretty costly, not to mention that your chances of success are unpredictable.
Online method
The next variant is, in fact, a lot easier and safer than the previous one. Try registering on one of the dating websites. This method has its advantages, the main of which is chatting with a lot of Russian women for marriage at the same time without even leaving you home. Nowadays, dozens of online services appear each day, so the choice of them is great. There are apps that find you a match according to your interests, while others just let you choose a partner yourself.
This method would be perfect if not for its flaws. The most notorious problem of online dating services is numerous scammers trying to cash in on users by stealing Russian ladies' photos and for fake profiles. The only way to avoid scams is to register on verified services that work together with marriage agencies in Russia, as every girl on such sites undergoes ID checking before creating a profile.
How to make a Russian girl like you
And now let's see how to attract Russian women.
Be an attentive listener
What are girls attracted to? To guys who know how to listen. Sometimes it's important to find a solution together, and sometimes you just need to speak out and see that you are understood and respected. Try to listen without interrupting or giving advice right from the start. If a matter of discussion seems boring to you, ask questions to turn the story the other way.
Make compliments
Women fall in love through their ears. Any Russian lady will be pleased with her man's sincere admiration. Try not to act like a pick-up artist and avoid indecent compliments. Tell her what you like about her, for example, her culinary skills, her manner of dressing, or just tell how much you are happy to see her today.
Show your interest
Show the girl that you're interested in seeing her again. After a date, tell her how glad you were to see her, and ask when you meet next time. Maybe even suggest a day, time and place yourself. At the same time, you'll know if she wants to meet you again.
Give flowers
Every Russian girl loves flowers. Don't look for a special occasion to give your girlfriend a bouquet of flowers. If you don't have time to buy it yourself, use a delivery service and surprise her with a bouquet delivered directly to her home. Show her that you know how to be attractive to girls.
Don't turn your girlfriend into a housemaid
No one likes cleaning up other people's mess. If you see that your girl is trying to clean your house, we advise you to join her or say that you'll do it yourself.
Make friends with her family
A Russian girl would appreciate if you find a common language with her family and friends. Therefore, try to be nice not only to her but also to her relatives. If you are going to meet them for the first time, be sure to bring some presents. Flowers and small gifts are a sign of respect that will please her and her parents and emphasize your attention towards her family.
These tips will help you understand how to attract Russian girls and win their heart. We didn't reinvent the wheel here, and you have probably heard something of what you just read. How often do you pay attention and care about your loved one? Think about this to avoid quarrels and misunderstandings and to strengthen your relationship.
There are no comments. Your can be the first