Am I Being Catfished on a Dating Site?
Today, every third user of the Internet has at least once signed up on a dating site, and many of them are still using these specialized resources to search for permanent relationships or fleeting romantic intrigues.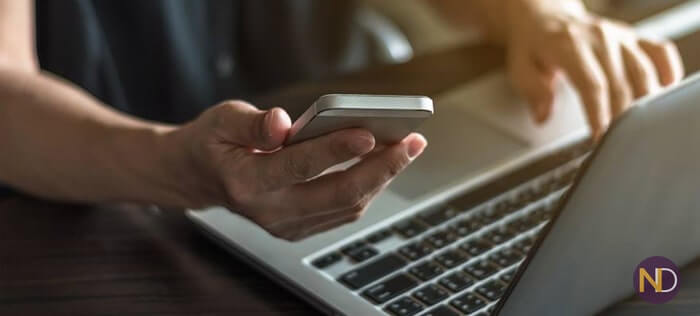 Of course, the main advantage of online dating is the opportunity to choose the role that you want to play, and very often this is not just about embellishing traits of character. Someone pretends to be a young beauty, being a middle-aged woman with a family. Someone may even impersonate a representative of the opposite sex. There are many completely dishonest users who hide their true face for selfish purposes like fraud or scam. Today we are going to shed light on some moments and answer the questions, "What is catfishing on dating sites? How to find out if someone is a catfish?"
Why Do People Catfish?
All the signs of a catfish tell that it's about pages of "fake" people, created using photos of others, someone's personal information or completely fictional personalities.
Why do they need it? Who knows. Someone wants to cheat on their spouse, others want to step into the shoes of the opposite sex just for fun, and the rest play their own game. On the web everything is like in real life, there are ordinary naïve people, seeking for love of their life, and there are also scoundrels, looking for easy money or deceivers who are thirsty for someone's sincere emotions.
What Is the Danger of Such Fakes?
The fact is that pretending to be a fictional character does not carry any danger as such. The troubles begin when a person uses this siding for bad purposes. That is why no one would like to be catfished.
Suppose a woman about 40 years old has decided to use a dating site. She doesn't know much signs someone is a catfish and trust every person that starts a conversation with her. And at first, she does not understand she is dealing with a fake. As a result, such a git can lure money from this woman or blackmail her after finding out her secrets. What is more, catfishing online statistics say that most of the catfishes are real rouges, not just regular unconfident people wishing to gloss over their personality.
What Does It Mean to Catfish Someone?
The fake page itself is a kind of "substitute" for the real user of the network. This real person can have their own official profile with real photos and information. But a catfish steals all of this for their own purposes. Such a person can even create certain surrogates of the same fake. Some people do it for fun, for example, to check or "dissolve" their friends. Others use these profiles for online sales and advertising. Many users need them to initiate activity in their groups and work on the promotion of the community.
Fakes can be people who lack confidence or are mired in some kind of problems. They may complain you about their life, and you will calm them down, and this is everything they need. However, they are not going to meet you in real life. So, if you are communicating with such a person for months, and you often ask yourself, "Am I being catfished?", your chances to get a positive response are high.
Catfishes can be spammers, narcissists, who want to increase their self-esteem as well as psychologists and sociologists, who are, as a rule, students, studying the behavior of people and writing their thesis. Psychologists and sociologists are, however, an indifferent category of catfishes. Popular catfishing signs will not apply to them because they are not looking for a person to fraud or scam. If they have a goal to make some kind of report or analysis, they will use different psychological approaches and methods and will watch your reaction.
Is It Illegal to Catfish Someone Online?
Pretending to be someone else online is not illegal. It can, however, violate the terms of use of the site, but it does not mean violating a law. Nonetheless, by doing this, the person may break some specific laws, depending on what they seek to obtain, being engaged in catfishing.
Some sites are full of catfishes and fakes, those are most commonly newly-opened and not well- known dating services, trying to create an illusion of activity on their platform. Therefore, the choice of a dating site must be made very carefully. Choose only well-trusted resources that have been in this market for many years.
Now, when we have found out what is catfishing in dating, it is worth mentioning that not all catfishes are bad. Sometimes the creation of fake pages is just a way to get out of the pressure of the environment. For example, when a person needs psychological support, but they are too scared to ask for it from the real people. So, catfishes' purposes are an interesting topic. So, it is the topic of creating not just a fake page but a completely fake character, for example, fairytale heroes or a game character who you have always wanted to be. If you ask how to stop catfishing online, the answer would be probably that there is no way to do this. With the development of technologies, we have to face reality. Some people just try to steal someone's personality to scam you or to hide from their psychological problems.
Signs of Catfishing in Dating
How to tell if you're being catfished? There a lot of visible sings having noticed which you should ring the alarm.
Everything is too sweet. Beautiful words can cloud the judgment. Stop for a moment. Imagine this is a dream. What will happen when you wake up? Do you believe it or not? Ask yourself these questions and block the fraudster's profile mercilessly.
You are the love of their life. Instant declarations of love, tons of compliments and tempting promises. Remember, that it is impossible to fall in love like this online, without even meeting a person in real life.
The interlocutor shows excessive interest in your financial situation.
You are burdened with problems. Have you ever noticed that your online interlocutor is constantly complaining you about the world being such an unfair place and that everything is horrible in their life? Will you be aware of all their problems and troubles the very next day? If you have planned to become a personal therapist instead of finding your love, then you do what you do. Otherwise, get rid of this loser.
How to Catch a Catfish Online?
Catfishes are divided into two categories: intrusive and unapproachable. Both use different psychological techniques.
1 – Obsessive. These are the ones who start a conversation. They text you dozens of times per day, constantly asking more and more questions. What does it mean to be catfished in this situation? They collect as much information about you as possible because, behind the illusion of a nice dialogue, they hide their endeavors to know everything about you. And they never tell you about themselves, continuing to prevaricate. As well as they will deny all of your suggestions to meet online.
2 – Unapproachable. They can write first, talk to you, make a couple of compliments, but as soon as they feel you have taken a bait, they will leave. That is, you approach them and get dry one- word answers in response. It is difficult to maintain a dialogue when a person just answers questions and asks nothing, contrary to the obsessive catfishes. As a result, when they feel that you are psychologically ready, they will begin to actively communicate again, and tell you about themselves. At that moment, you can hardly think that this is a catfish.
The easiest way to verify the realness of a person is to video call them or to ask for a real page in the social network. If you will receive a suspicious page without real photos – congratulations! You have been talking to a catfish all the time.
How to Report a Catfish Online?
First of all, block the user and turn to the site's support. If this doesn't help, at least warn other users by posting information about the catfish. Tell your story to prevent other users from getting into a dating scam.
Many sites have a multistage system for filtering unwanted individuals, spammers, bots and other cheaters. In particular, all new users should register using their email address or phone number.
Another important method of protection is the photo filter. While registration each user uploads some personal photos to their profile. The protection system compares these photos and, if there are photos of famous personalities or celebrities among such photos or even just popular photos from search engines, then the protection system blocks such a user.
Despite the fact that the moderators are actively fighting against such deception, the dramas still occur. So, stay on alert, always.
Catfish Dating Stories
David Pitchers from Orlando, FL. has deceived four women
The woman telling this story said that everything started like any other dating site story. It wasn't until later that she realized their conversation followed a certain scheme, including an acquaintance, then correspondence, declarations in love etc. David was a widower who has been looking for a life partner. He had a child of about 14-15 years old. He was either a pilot, or a soldier, or a simple clerk at the end of his service. He was soon ready to move to Russia to work there. Before the departure, he decided to sell his real estate and receive some money in cash.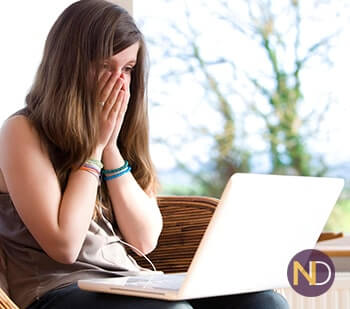 But, of course, he couldn't keep it with him because he was urgently sent to work in a hot zone - Iraq. David insisted that he sent the money to a woman he was talking. After all, when the dangerous mission to Iraq ended, his future wife would be waiting for him in Russia! Then, miraculously (the parcel had been shipped by a courier), the person transporting an important parcel got arrested at the border and was asking for money for release. And there were women who believed that. However, it was not about our heroine. So, she quickly quitted this suspicious game.
Another user, a young man, tells the story about him once deciding to meet his love online. He signed up on a popular dating site. At the same time, he was very picky and because of that had to spend considerable searching for the potential candidates.
«Once, a very beautiful lady attracted my attention. However, it was suspicious that she had only one photo. But the girl kindly agreed to send me a lot more of them when I reached out to her. We were chatting a bit, and it turned out that the girl was on a business trip in my city, and, by coincidence, had broken her leg. So, she was alone in the apartment and registered on the site out of boredom. On the third evening of communication, she suddenly suggested me visiting her at her place:
"No problems! Just give me the address," was my response.
I began to hurriedly get ready for a nice evening with a sweet girl. However, when I arrived, she asked me to top up her bank account and told that she would give me money back at home. And that was when the blindfold finally got off. If I had sent her money, the girl would not simply pick up the phone anymore. And I didn't even know the apartment number. So, I would be left alone on the street. »
There are no comments. Your can be the first