Best Free Photo Editors for Dating Sites
In the modern world of online dating, you will not succeed if you don't have a good photo. You can find your perfect match only with the perfect selfie. The following question arises, "How to determine which photo to use?" And, most importantly, is there a recipe for the perfect photo that could instantly reveal your interesting personality to a potential partner? There are lots of websites on the Internet with tips on how to take good pictures for your profile. They are good but don't forget that apps and online open source photo editors ​play a significant role in this issue. Without them, your photos cannot be perfect.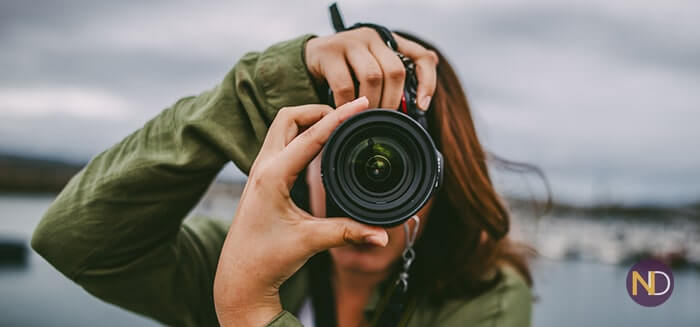 Most Popular Photo Editors
The main profile photo is your business card in the world of dating. Potential soulmates can understand from a photo what you like and what kind of person you are. Your photo is a very important part in creating the first impression, so it should be a good demonstration of your current vision of yourself. And these online editors can help you show your "best sides."
BeFunky has a huge collection of colorful images, art fonts, and raster vectors for free use. In addition, the site is interactive, that is, you can choose the tools you need to work by fixing icons on the taskbar.
The interface is intuitive. Besides, BeFunky has the highest productivity among the good photo editors listed here and amazes with many great tools to improve the quality of images. The collage function and design elements will make it possible to transform an ordinary picture into a bright card, a colorful poster or a beautiful photo for a dating site in a few steps.
Lunapic is a completely free photo editing software with an excellent collection of backgrounds, art, static and animation filters. The navigation menu is not much different from the interface of many similar editors. The results of applying some photo effects are amazing. You will have to see them in order to understand how good they are. In addition to downloading images from a computer, you can insert a URL into a special line and download a picture from any site. GIF, JPG, BMP, PNG extensions are supported.
This can be called the best photo editing software. It has numerous features inherent in professional programs, such as object cloning and color changing, and it is easy in use. It supports work with all known formats, including PSD, export to JPG, PNG, BMP, as well as to its own multi-layer PXD format. At the same time, the editor looks very attractive and includes various tools that don't have to be searched for a long time. You will be surprised by the options of layers, masks and automatic or manual adjustment of colors.
When you first visit the editor, you will have the opportunity to get detailed information about each function. The step-by-step guide will teach you to adjust the brightness, correct the perspective, remove blemishes and retouch portraits. In addition, training videos for novice users have been published on Polarr's own YouTube channel. There is a possibility to save images in three quality options as well as bring the size to a standard form for posting photos on social networks and dating sites.
The next graphic online editor has gained popularity among 30 million people. Although compared with professional programs, its range of possibilities is not so wide, but toolbars with numerous filters and effects are identical to standard photo editors like Photoshop. Before use, don't forget to update your
Flash plugins to the latest version. When working in free mode, PNG and JPG formats are supported, which is usually quite enough.
IOS Photo Editors​​
The App Store is just teeming with numerous photo editing and publishing applications. Here are the best top photo editors for your gadgets. You can use them if you want your photos to be the best on dating sites.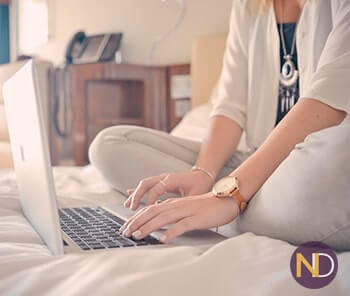 With it, you can take, process, and publish photos on dating sites. The number of VSCO users around the world is simply enormous, and photos posted on the service cannot be counted. It should be noted that the company's employees daily select portions of the best photos and publish them to everyone on their page directly in the application. Actually, only with its help, you can take superb shots of different genres in any part of the world.
Today it is difficult to find a person who doesn't have an account on this social network. For all the years of its existence, Instagram has changed a lot. It has added more filters, the opportunity to publish videos and a large number of tools for processing photos. In addition, recently it has become possible to take not only square (1:1) photos and videos but also photos in free proportions. So, take a photo, change it on Instagram, and download on your page on a dating site.
This is one of those cool photo editors when everything you need is in one application. The user interface is very simple. However, unfortunately, Snapseed also has a weakness – a collection of very simple filters. But anyway, this photo editor shows itself from the best side, giving the opportunity to quickly retouch not only pictures in JPEG but also in RAW.
To make photos taken from your iPhone bright and beautiful, use a creative photo editor with a suitable name – Color Story. The application has more than 100 different filters (although, unlike VSCO, most of them are paid), 40 photo effects as well as 20 free editing tools to adjust things such as contrast, lightness, and so on.
This is an application for easy correction of photos without much change in exposure, composition, and colors. This photo editor has a very wide library of filters. The most popular are filters with the effect of old photos, the effect of HDR, fading and glutting colors. In addition to filters, the app contains light leaks that are easily controlled by a slider. Photos can be cropped, rotated, and superimposed.
Best Photo Editors for Android
Of course, we couldn't forget about Android users. We also have the list of photo editors for you.
This is a wizard among all photo editors. It quickly and conveniently allows you to convert any of your images. It will be the best assistant for creating individual and unusual images. This application is nice for both amateurs and professionals. After all, only here you can edit your photo to the smallest detail or choose one of the ready-made options to make the colors and photo quality more saturated.
It is designed for those who are passionate about photo editing. Here you can correct and improve any of your photos. By the way, you can add the final touch by placing a frame on your photo. In the arsenal of the application, there is a huge functionality and incredible features that will allow creating a masterpiece out of a failed photo in a few minutes. There is an opinion that this app is one of the best free photo editors for Android.
Toolwiz Photos It is one of the best free photo editors. In total, at least 120 image editing tools are implemented in the app. Yes, it is "at least" because this number grows with each update. The user can crop, rotate, mirror the photo, work with color, eliminate digital noise, enhance sharpness and other similar actions. In a word, in its functionality, Toolwiz Photos is not very far behind computer photo editors.
Here is another good photo editor for Android from Adobe. Those who use computer versions of
Photoshop on a licensed basis should pay special attention to this app. In terms of functionality, the application is significantly different from the Express version. There are many tools familiar from the Photoshop computer version. In addition, you can use images found on the Internet to create collages.
Here we have an excellent photo editor that combines many useful functions that are not found in most applications. For example, you can create your own drawings, change any images, add any background, and also the main thing is the built-in social network where you can share your ready-made works. It contains a large collection of tools for creating and editing images. So, you can easily improve your photos on your Android mobile device. To date, more than one hundred million users from around the globe have installed the application. Install PicsArt and get lots of tools, effects, as well as millions of stickers from other users.
Online Dating Photo Tips
So, you've decided to start dating online and found the right app for editing, but you don't know what photos to upload. You should know that good photos are almost 100% of success! People often don't read at all what you write in your profile: first of all, the physical attractiveness is important for them.
So, how to do everything right?
New photos
Experts state that the main empirical rule of a proper photo is that it shouldn't be more than two years old. And there is an important reason. A date on which you are forced to communicate with a person who has long pretended to be someone else (even if it is you but two years ago) can be a huge disappointment.
People are extremely visual creatures, so the choice of a potential partner is mostly based on what we see. The main external characteristics – the length and color of hair, the color and shape of the eyes, the sincerity and fervor of a smile – all this is demonstrated by your photos. Physical attractiveness is extremely important in finding a soulmate, so you should make maximum efforts so that your photo shows your best sides.
Don't post someone else's photos in the profile. Why do you need a person who falls in love and invites on a date someone from a picture? After all, a potential partner should fall in love with you, right? Therefore, discard the ideas of attracting people with photos of others. Among the billions of people, there is the one who is looking for you.
Take care of a beautiful background because it will automatically add charm to you. Imagine: you look wonderful, wear a wonderful outfit, but you are sitting on a battered bench. It is terrible! This is not good for a dating site. It is much better to take pictures in a beautiful park, in a cafe with an original interior, on the embankment, in a shopping center, in the lobby of the theater, etc.
Benevolent facial expression attracts much more people. A smile gives a person hope for intimacy and the development of relationships. But don't forget about your teeth. If they are not perfect yet, just smile mysteriously with your mouth closed.
Photos that show interests and are taken as if by chance attract very much. Ask your friend or relative, to help with this. Take as many pictures as possible so that you can choose the most successful ones!
There are no comments. Your can be the first