Choosing a Present for a Russian Woman
Giving presents on special occasions is an old tradition. When you fall in love with a woman, every day spent together with her becomes special. It's natural that you want to give her something as a sign of your attention and admiration. Flowers are a number-one gift but there are a lot of other things your woman would be happy to receive.
You should know that there are universal gifts that are appropriate at any stage of a relationship and those presents you can give only if you're in a long-term relationship. If you follow the rules of gift-giving etiquette, you'll avoid any embarrassing situations.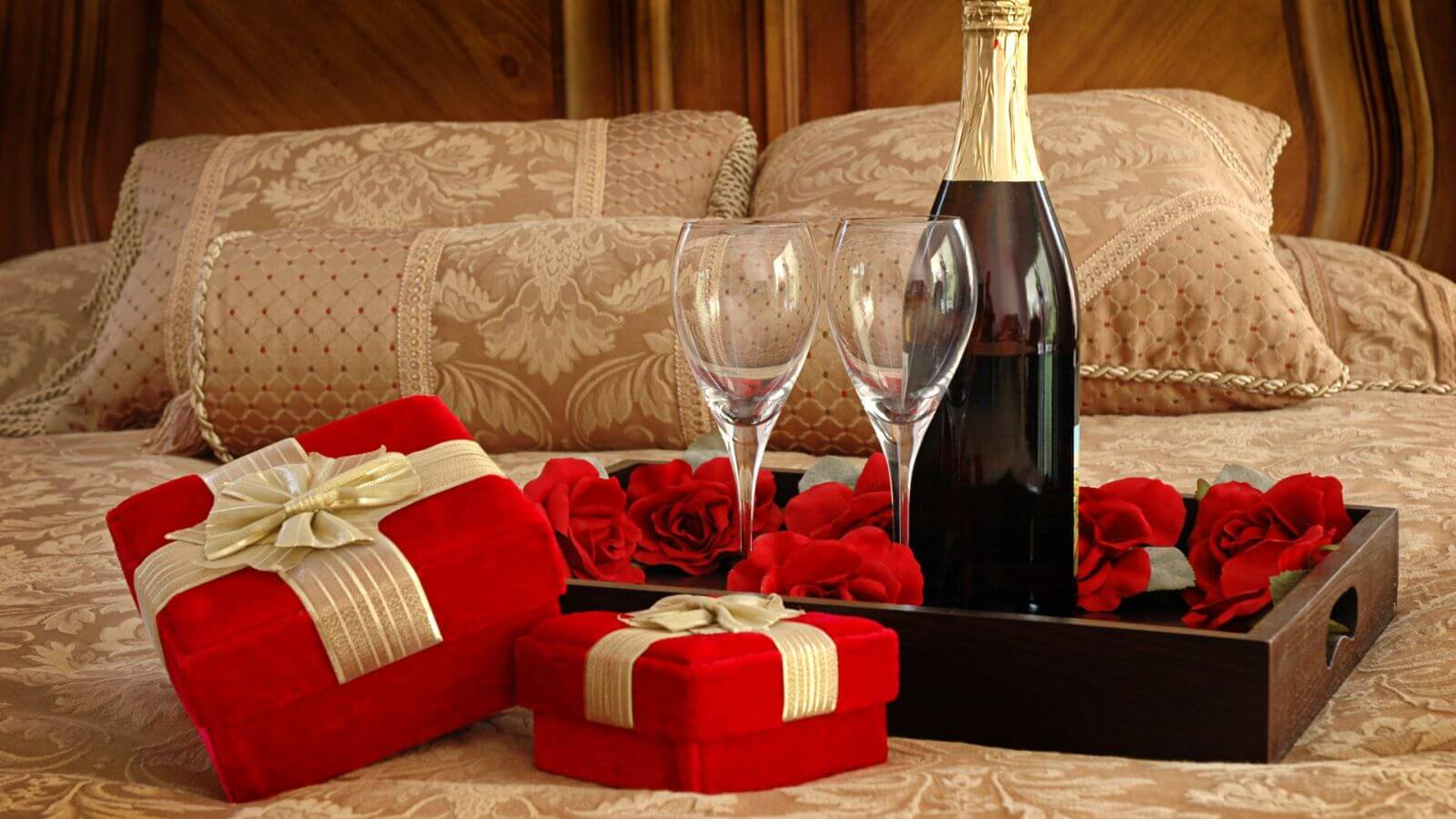 Gifts at the Stage of Online Dating
If you're dating online, you can send her a gift using the services of a delivery company. The next question is what to send. The main rule here is that your present should be small and inexpensive. Don't try to impress your date with a luxurious present. A decent Russian woman will be confused when she'll receive it or even decide to send it back to you because she doesn't want to owe you something. So, make sure the thing you're going to send to her is casual but at the same time it means something to you or symbolizes your relationship. It can be an authentic bracelet from your recent trip to Asia or something you made yourself. It can be your favorite book or your childhood picture. Since it's only the beginning of your relationship, your gifts should be romantic, cute, and casual.
Gifts at the Stage of Offline Dates
If you decided to meet in person, it means you're about to travel to your woman's country. Of course, you can't go there empty-handed and you'll want to bring her a present. The same rule should be applied in this case: aim for simplicity. Here are some ideas for your first present.
Flowers are a must on any romantic date and all Russian women love to receive flowers from men. Large bouquets are usually given on special occasions such as holidays or important dates. For a first date, a single rose will do but if we take into account that you've been dating online before you go out for the first time in real life, it can count as a special occasion.
In terms of Russian dating etiquette, flowers and chocolates go hand in hand. This tandem symbolizes the sweetness and tenderness of the dating period.
There is hardly a woman that hasn't dreamed about a big teddy bear. This is one of those cute presents that can melt any woman's heart. However, if you have some doubts as to whether your woman would like this gift, it's better to look for another present.
If you know that your date is into reading why don't you bring a book of her favorite writer? You can even give her an original book if you know she is actively working on her English. So, give her flowers in the beginning of your date and surprise her with another small gift in the middle of your rendezvous.
Presents to Give Being in a Relationship
A piece of jewelry is a great present for your precious. Probably, you know that she wants new earrings or necklace for her birthday, so prepare a surprise for her.
Presenting your woman with a perfume is a good idea only if you know her favorite scent. You can try to guess but the most reasonable solution will be to ask her what perfume she uses or choose it together at the store.
What can be better than a romantic trip to another country? Exploring new places is the best pastime ever. If you know which countries or cities your woman would like to visit, book a trip and make her dream come true.
This is that kind of present that will make both of you happy. It's a very intimate gift and you can buy it only if you already had sex with your woman.
There are no comments. Your can be the first