Dating Tips for Single Fathers
Whether you are a part-time dad or a single parent, you still want to have a special person in your life. It's clear that your kid is number one for you but you are a man and you need love. Even if you can't think about finding a woman at first, sooner or later you'll realize that you want to meet new people, you want to go out, and you want to be happy. Having a special status of father, you should understand that dating will not be the same as it was before your marriage. If you don't know how it's going to work, consider the following suggestions as to how to date as a lone father.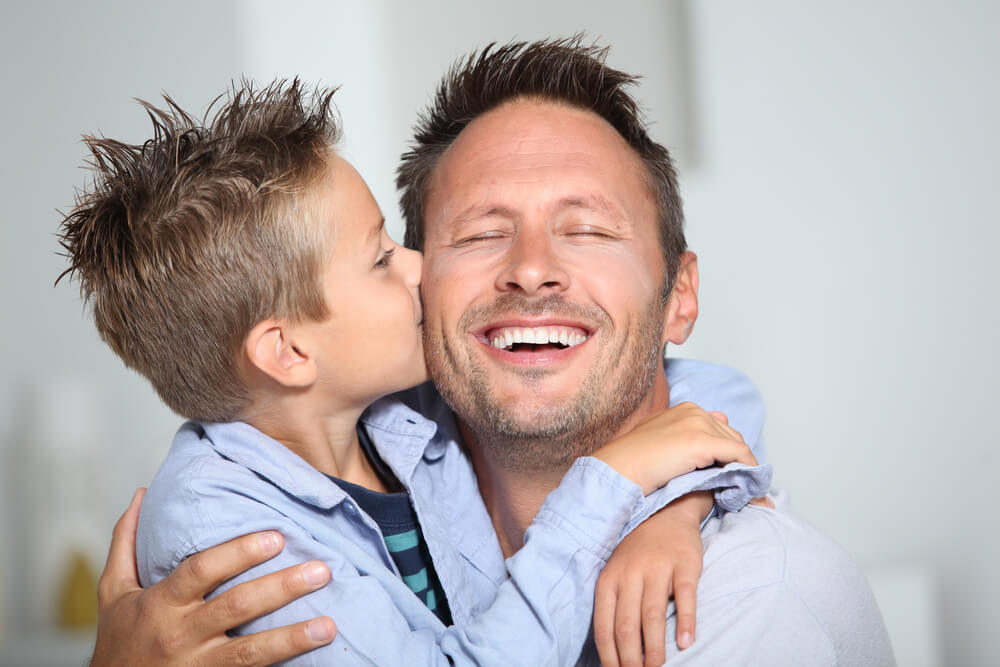 Get organized.
A common problem of all single parents is a lack of free time. This is where planning and scheduling can help you. If you a part-time father, cooperate with your children's mother in order to schedule the days which you'll spend with your kids. Let your ex know that you have your personal life and you want to combine your man's role and your father's role successfully. If you are a full-time parent, you need to find several reliable babysitters who will be able to stand in for you when you are on a date.
Let your date know about your kid(s).
You're going to talk a lot about your kids during your dates, so women whom you go out with deserve to know from the start that you are a single father. They should be OK with it otherwise, the chances your dating stage will grow into something more serious are very low. You should understand whether she is genuinely interested in your kids or just pretends to be so in order to go on a second date.
Consider dating a single mom.
Single mothers are the best partners for dating. However, dating with other singles has its pros and cons too. On the one hand, they understand that you can't see each other whenever you want and they will not expect much from you. On the other hand, both of you are pretty busy and you won't be able to hang out very often. However, the main perk of dating a single mom is that you have similar views on life and can understand each other better.
Don't take women to your house.
It's a no-no to invite your dates to your house, especially when your children are around. It can be weird for them to see their dad with different women and they will probably bombard you with a lot of questions. Sleepovers are possible when your kids are not at home or when you are very serious about your new partner and your children have already met her and liked her.
Delay introducing your date to your children.
It's very important to find the right time to introduce your new girlfriend to your kids. You need to be absolutely sure that your relationship is going to be long-lasting; otherwise, there is no point in hurting them. You need to choose the right location for their first acquaintance. It should be comfortable for your kids in the first place, so your house will be a good place. Children get attached to new people they like very quickly and it will be hard to explain to them why a new woman is gone. That is why let your date know that you don't want to introduce her to your children not because you want to conceal her from them but just because you don't want to shock them.
Prioritize your children.
If your son or daughter realizes that you have a girlfriend, they will find an opportunity to test you and you should be prepared for that test. You should show them that they will be always number one in your life. Don't miss their school events just to hang out with your girlfriend. They need to see that your presence in their life hasn't become less noticeable. Also, you should promise them that you'll do your best to make them feel happy.
There are no comments. Your can be the first