Places Where Single Parents Can Meet a Potential Date
Being a single parent can be pretty challenging for you to find a dating partner. If you think that you are too busy for searches and they will take up much of your time with kids, you should simply know the places where you can meet other single parents and decent potential dates. The good news is most of those places are part of your daily routine.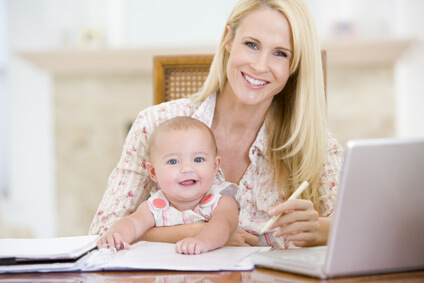 The gym.
If you regularly go to the gym on particular days and at the particular time, you start to notice some people who work out around you. If you see a particular person repeatedly and you feel like getting to know him or her better, go for it. Do it in an unobtrusive manner, for example, share a few laughs while working out on the neighboring equipment or have a small talk. If you feel the connection, offer to exercise together on Saturday.
The café.
Use your lunch break wisely. You must have your favorite place where you go to drink a cup of coffee or eat a snack. Working single parents like you also come there during their breaks. Be observant in order to spot the regulars who dine next to you at the same time. Starting a conversation with a potential date over a cappuccino sounds like a good idea since it doesn't demand extra time and any commitment. Moreover, you can give it a thought after the break and then decide whether you want to have another common lunch with that person.
The park.
Another great place to meet new people is the park. The parks are the venues for parents with children, dog owners, and those fond of jogging or cycling. It might seem unrealistic to bump into somebody suitable for dating since the prevailing majority of park "visitors" are still couples with children. However, there is a chance to meet a single parent or get acquainted with a couple who have eligible friends.
The supermarket.
The supermarket can't be called the number one place for meeting people, but agree that this place "attracts" a lot of different people. Go to the supermarket and awaken your inner Sherlock Holmes. Spot an attractive men or woman and try to guess by the contents of their carts whether they have children or live alone. Start a superficial conversation with an attractive person whose cart and ring finger speak that this person is single.
Places for kids.
Single parents like you can be found at those places popular with kids such as theme parks, zoos, and playgrounds. You can meet other parents when your kids are having a great time. You have a very obvious topic to discuss – your kids. Relax and have a nice chat. If you find out that a parent you are talking to is single (a part-time dad, for example), offer that your children meet each other and play together.
Speed dating events.
The main advantage of speed dating that works in the best way for single parents is its speed, actually. Since you value your time and look for the quickest ways of meeting new people, speed dating party is right for you. Find somebody to babysit your kid for that evening and be ready to meet a lot of strangers. The main problem of most single parents who have been out of the dating scene for a while is they lose their flirting skills. Speed dating gives them an opportunity to practice a bit.
Online dating sites.
Probably, the quickest and the most convenient way to meet somebody like-minded is to go online. There are different dating sites available on the Web. Some of them are designed specifically to help single parents like you find a soul mate. Also, consider browsing through your friends' list of friends in your social network. You'll wonder at how many single friends they have. Ask them to set you up on a date occasionally.
There are no comments. Your can be the first