Tips for Dating a 10-year Old Younger Russian Girl
Sometimes we face bad luck and unpleasant prejudice in the searches of a soul mate. Is there any way to overcome these difficulties? Of course, there is nothing impossible. Just step over the silly stereotypes and outdated norms. The age gap is one of them.
We all seek for love regardless of our date of birth. If you think that dating pretty young girls when you're older is dirty and immoral, let's figure out some reasons why it is not. Especially, if we're talking about Russian women.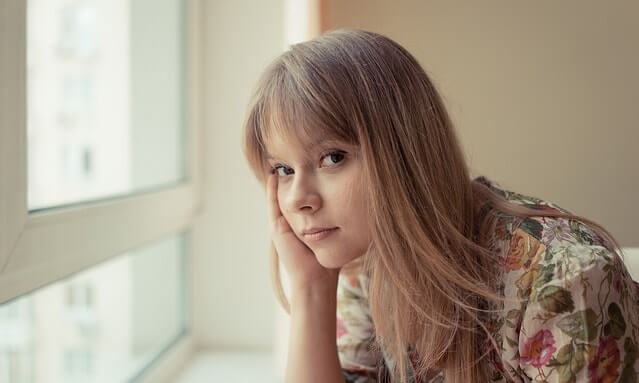 What do the young Russian girls look for?
So, you're interested in dating a 20-year-old girl, but still have some doubts. First, let us explain some interesting cultural facts about Russian women.
You must have heard that Russians tend to preserve their family values. The local cult of family is extremely strong, so creating a happy family is very important for both men and women. As opposed to the western countries, it is common to get married before 25 on average. 30 years is the upper line. The older generation usually encourages their children to find a wife or husband as soon as possible, as it was customary decades and hundreds years ago. So, in modern Slavic countries, single hot young girls (we mean not married) rather look like the aliens. It is a certain abnormality for Ukrainian society.
Therefore, it is a great happiness for a girl to find a reliable life partner at this age. But what sense do they put in the phrase 'reliable life partner'? The answer is obvious - older men. Dating younger women is logical as you can see. The older men are well educated, experienced, noble, and wise. Usually, at the age of 30 men already have a decent well-paid job and the accommodation. This is an appropriate ground for creating a family and raising children. This is the reason why women are looking for older men.
Speaking about ethics, it is important to note that dating a 20-year-old woman when you're 30 or more is absolutely normal. You are both adult and independent for making vital decisions, so why not? Another question is dating a 16 or 17-year-old teenager. That what is really sick, so don't even think about it.
How to attract a 10-year old younger girl
Why men date younger women? They are pretty, full of life and energy, their mind is open for new discoveries and experience. Today we meet such couples more often, but you don't even realize how much efforts you should make to win a young girl's heart. Only a shiny ring on a finger doesn't guarantee you her loyalty. So, here are some useful tips how to attract cute young girls.
Be sincere. Remember that 20-year-old girls have been the teenagers recently. They are open and curious about everything around them. They recognize a lie and insincerity very quickly. Being a fake is the first thing that can scare them off.
Show the benefits of your age. Another significant thing about young women is their inexperience. Most of them had relationships only with their coevals, so dating an older man may seem strange to them. You should provoke her interest in your personality. Don't be afraid to demonstrate your intelligence and life experience. Remember that your age is rather an advantage because you have a variety of benefits in comparison with immature boys.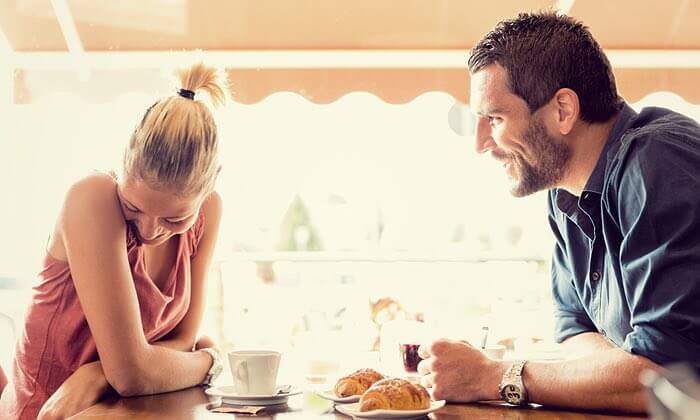 Demonstrate the interest in her personality, not in her young age. They may be inexperienced and naïve, but young women are smart enough to understand that the most attractive trait they possess is sexuality. This is hardly the only thing they can offer. Treat a young girl as an independent and mature personality, not as an attractive baby-doll.
Keep fit. Caring of the appearance is an obligatory measure you have to take in order to win a 20-something girl. No excessive weight, no weird looks, no old-fashioned clothes. View some fashion blogs and magazines to be in trend, visit the gym.
Share your thoughts and interests. In minds of many 20-year-old girls the older men are boring, too serious, and focused only on making money. If you like to learn how to date younger women, remember the last important lesson: share your interests with them. They want to date a real human with hobbies and bright life. Don't be afraid of a regular conversation, tell them something that inspires you.
Dating a young Russian girl: essential tips
When you finally get her attention and the romantic feeling takes over you, it is important to be toned and carry on. Do you wish to have a long-lasting relationship with a 10-year-old younger Russian girl? Follow these tips:
Don't treat her like a child. Women always look for protection and reliability in relationships. Give it all to her, but don't overdo it. The excessive control may look like parenting relationships. She needs a loving and understanding man of her heart, not a daddy.
Fight your jealousy. It is easy to be jealous when you date such a beauty. Trust her and show your sincerity. Don't fight with her because she communicates with young guys. Remember that she may have a lot of friends of her age and they are a big part of her life.
Be romantic. No matter how long you've been dating, never stop being romantic. Always go out for dinners, spend much time together, go on romantic vacations on weekends, and celebrate the anniversaries. In addition, don't hesitate being spontaneous and inventive… especially in bed.
Be generous. Russian girls adore gifts. They play a significant role in dating. Your presents don't have to be too expensive and luxurious, just treat you lady with care. A bouquet of her favorite flowers and something she likes is enough for demonstrating your feelings and commitment to this relationship.
Preserve the passion for adventure. 20-year-old women are full of vital energy. They dream about discovering this world, getting everything it can offer. If you share this enthusiasm, you both will succeed in this relationship. Keep youth in your soul and don't put yourselves into the dirty routine. As long as you're cheerful and life-loving, you're capable of stable and passionate romance with younger girls.
There are no comments. Your can be the first