Dating Ideas with a Younger Girlfriend: How to Have Fun
It is not a closely guarded secret that women have always loved men who are older than them. Such relationships provide fabulous impressions to both men and women. Although there are more and more couples with age difference, older men still keep wondering how to date younger women. The first thing you have to realize when having a relationship with a younger girlfriend is that age doesn't play a great role.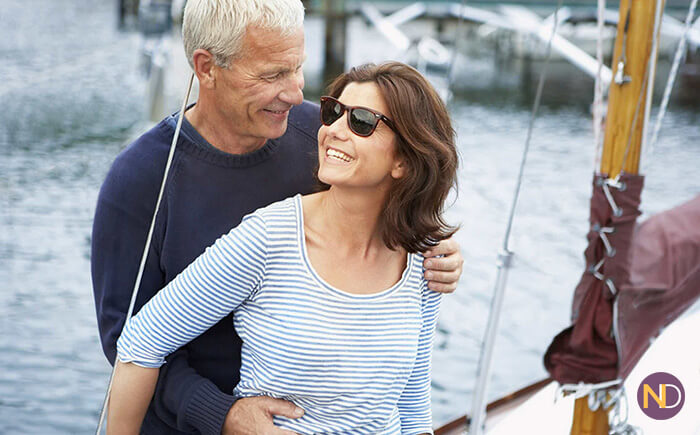 Age Difference When Dating
The age difference has always been socially acceptable (in contrast to the class difference), and nowadays, it is becoming more and more popular among men to have relationships with younger women. There is a significant difference between the age gap and the age difference. It is possible to date a younger woman and still not to have problems with misunderstanding. Let's talk about the main difference when it goes about age.
Age difference 1-3 years. It is quite a slight difference which is widespread among a lot of traditional families and couples. People with such age differences often have the same views, outlooks, interests, and tastes. This difference is small, so the older you are, the less you will notice this difference. In a quite short time, it will seem as if you are peers.
Age difference 4-6 years. This age difference is often considered to be perfect. These are the most common couples. Such marriages are considered strong, and even if the couple gets divorced, they usually maintain relationships for many years. The difference in age is offset by respect and desire to understand an older (or younger) partner.
Age difference 7-9 years. This is a calm and harmonious relationship. But such couples are not too common, as their lifestyles are often a little different. Nevertheless, couples with this age difference, in most cases, are interested in each other for long years.
Age difference 10-13 years. A complex combination, where there are many emotions and many differences. Such marriages are interesting, emotional and rich in experiments. Partners in such marriage are never bored with each other and always learn something new. Keeping a relationship from breaking can be a family business or a common hobby.
Age difference 15-20 years. This is rare, but in most cases, a very successful, promising combination. Usually, such couples maintain a tender relationship during the whole life. They always have something to talk about and something to keep quiet. Since love with a large age difference has a special magic, if it arises, then, as a rule, it is very strong.
Age difference 20+ years. Such marriages are very popular among successful and extraordinary people. There is spiritual ground for them. In this case, older men dating younger women start feeling younger and better. Meanwhile, women feel more confident and intelligent.
Common Dating Rules
There are several basic dating rules which you have to follow when you want to have a successful relationship with your girlfriend. Probably you know some of them, and others may be something new for you, but it's better to refresh your memory before starting a new relationship.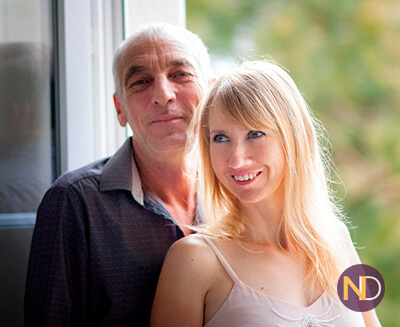 Women's ears are an erogenous zone. And it's not only in the physical meaning but also in passionate love for compliments. They adore it when men make compliments, and they need to hear that they are special every day. Use different phrases to compliment her. If you tell her the same, "You are beautiful" every day, she will be bored. Even the best praise is boring if used all the time. Try to come up with more creative ideas when it comes to compliments. Pay attention to the little things. She has probably already been told that she has a beautiful hairstyle and elegant dress. It is better to note her femininity, a beautiful line of shoulders or graceful fingers. She will be impressed that you notice such details. To develop the ability to find the right words at the right time, it is better to read the lyrics. And if you don't say compliments, you can just quote the lines.
Girls love romance, attention, surprises (not necessarily material). And they want to get it all regularly. If you cut off the flow of compliments, dramatically reduce the time spent together, they will not like it. And if the girls do not like something, what often begins? That's right, tantrums. Periodically showing attention to her, saying gentle words is not so difficult. But the woman will be satisfied.
15 Things to Do on a Date With Younger Girlfriend
If you have planned a date with a younger girlfriend and have no idea where to invite her, we've prepared a list of top-15 date with younger girlfriend ideas. There are various interesting options on how to spend time with a younger girlfriend, so just look through and choose something that you like the most!
Concert. Live performances of musicians are always accompanied by an explosion of emotions, so the concert can be an excellent connecting experience. For a date, it is better to find a small concert, in a club, restaurant or on the street. There is no necessity to spend a lot of money on tickets at a concert of a famous star at this stage. What is more, you will be able to talk a lot more among a small handful of people than at a stadium among 15.000 people. Try to get to know if she likes jazz or rock and choose a concert that she will definitely like. This way you will surprise and impress her with your creativity.
Cooking supper together. Women adore men who know how to cook. Dishes should not be extravagant because this date, first of all, should demonstrate simple cooking skills, and not the high skill of Jamie Oliver. Although if you are a chef at heart, you can hit a girl with your risotto or boeuf bourguignon. You should not experiment, and it's better to cook dishes in which you are really good. You shouldn't better start before your girlfriend arrives, but be sure to have all the necessary ingredients. And do not forget about the wine and candles. A romantic and intimate atmosphere is provided.
Visit another city. What can be more exciting than discovering new places together? Show her some cozy places she has never seen before, drink hot delicious coffee in a cozy cafe and walk in a beautiful park in the evening. While traveling you can see her genuine emotions and amaze her. A conversation also has to be deep and interesting. You can also take some photos together to look at this photo from time to time and remember this warm and cozy walk.
Amusement park. Actually, this is one of the most popular places for dating, and it is not strange. An amusement park will help relax and have fun much better than all other places. Here you can have a great time, flirt, overcome your fears together, eat cotton candy and shout from the heart on a roller coaster. This date will certainly become active and very emotional. Moreover, when trying something extreme and dangerous, she can hold your hand for the first time!
Flea market. Walking around the flea market, you can find many wonderful things that you have never seen. This provides an almost endless source of conversation. If your first date was not very dynamic, this is a great idea for a second meeting. Most often, in such markets, there is live music and very unusual cafes with good food. Be sure to buy your girlfriend a small souvenir so that she will remember about a nice day together.
Shopping. During shopping or just shopping without a purchase purpose, here and now you have a lot of topics for conversation, both important and light. The shopping center allows you to see a person in a natural environment and a relaxed atmosphere. Shopping is a great way to learn about the real tastes and interests of the chosen one. Since both people are constantly on the move, this makes communication much more energetic and lively. You will immediately understand whether the girl can save money, and she, in turn, will see how generous you can be.
Bowling. Bowling is a great way to spend time together and have fun. To begin with, you need to make sure that the girl does not consider herself "too cool for events such as bowling or things like that." But if the girl immediately agrees, then she loves adventure, she is active and fun. The only rule is to have a carefree time and in no case be upset about a lost game.
Cycling together. We are not talking about tight suits, hillsides, and speed bicycles. Just invite the girl to a quiet bike ride in the nearest area: it can be a picturesque view or an interesting city block. But don't tell the girl where you are going. Women love a little mystery and confidence that you can rely on a man. Such a meeting will help you determine if a girl wants to leave her comfort zone and try new things. Just make sure to warn the girls what type of clothes she should put on.
Picnic. A picnic is a classic and trouble-free option for a date. A good way to organize your camping trip is to plan an all-day picnic. A park is a standard picnic place, but you can go to another place: a beach or a lake. A date in nature will necessarily be laid-back and easy so that you will have an opportunity to communicate in a relaxing and friendly atmosphere. Take some colorful blankets, wine and tasty food with you.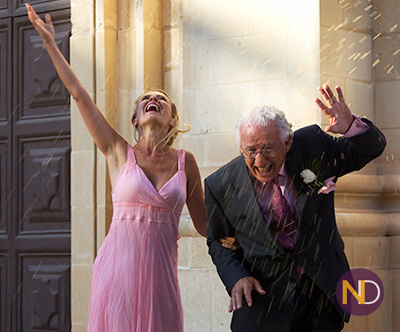 Cinema. The cinema is a great place to invite a girl on a date, but not the first one because you will not be able to talk during the movie. The best choice will be a new film. But if you want to be alone with her, choose a film that has been shown for a long time, then the hall will be guaranteed half empty. Always take into account the girl's interests and choose to watch light films: comedies or romantic dramas.
Horseback riding. You can organize your girlfriend an unforgettable walk so that she can feel like a princess. Moreover, you will have the possibility to see if your girlfriend likes animals. Horse riding is not incredibly difficult. You can take a couple of lessons together, and it will be enough to have a romantic walk with a great atmosphere of the fairy tale. Also, you can take some photos.
Balloon flying. If you think where to invite a girl for a first date, think about a balloon flying with a glass of champagne and a basket of fruits. It will certainly become something completely non-trivial, and your girlfriend will remember it for the rest of her life.
Ice-skating or roller skating can be also perfect first date ideas. You two can have fun and relax. Providing she cannot skating, you can teach her. If you don't know how to skate, you can also learn it so that it will be the first thing you two have learned together.
Boat ride. It is an awesome idea because you can stay alone admiring nature and enjoying a pleasant conversation. Take some wine, cheese, and music with you. Spend some time talking in a calm romantic atmosphere.
Hiking and nature walk. This can become a better way of spending time together than going somewhere if you want to have a deep conversation. Take some ice-cream or a glass of glint-wine and enjoy a pleasant walk with her.
Common Dating Rules When Dating Younger Women
Younger women are very sensitive and gentle. Sometimes they can seem inexperienced and have a lot of hopes for older men. They look for someone who can be stronger than them, self-confident and attentive. If you want to impress a younger girlfriend and start a successful relationship, you have to remember and follow some basic rules.
First of all, stay strong and reliable. Younger women date older men because they want to be with mature and confident men. Do not let her stay alone with all her problems, show that you are always ready to solve her difficulties. Let her feel and realize that you can always be there for her.
Secondly, take her seriously. Never laugh at her interests and hobbies and do not criticize her friends. She may have an extraordinary lifestyle or hobby, but she needs your support. If you make laugh at something important for her, she will never open herself to you.
Don't become a second father for her. You are older and mature, you have a lot of experience in life and sometimes you may want to protect her from some "wrong" decisions. Remember that she is an adult, and it is her life, and you are just a part of it. You can support her or discuss some problems together but never teach her what to do in her life. Let her make her own choices and stay her lover, not father.
The last, but not least, is to take care of your body. You are older, but it doesn't mean you don't have to do sport or watch yourself. Stay fit, go jogging or visit the gym at least once a week. Younger women appreciate when older men look after their bodies and pay attention to their health.
Old men with young women can both have fun if you organize everything properly and remember a couple of simple rules. You can visit amusement parks, organize a picnic, cook together or visit another city. You can come up with your idea of a perfect date, there are no limits! The main advice is not to be afraid of giving it a try. So look through the list of the ideas, pick one and ask her out on a date!
There are no comments. Your can be the first