How to Meet Eastern European Women? Pros and Cons
Nowadays, more and more men have a strong desire to get acquainted with women of their dreams. Usually, it should be not only a beautiful and intelligent woman but also a caring, loving and very special one. Interestingly, women with such characteristics exist, and there are some countries where practically all women are like that. These are women from Eastern European countries, and they are popular all over the world.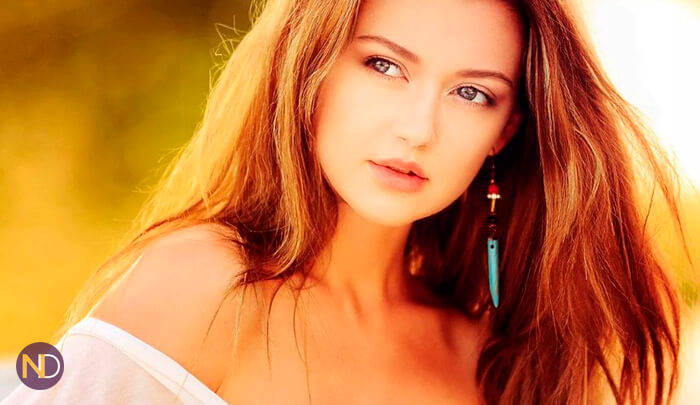 Why are Eastern European Women so Popular?
What is unique about Slavic women? How do they attract men? What makes them special? The answer is simple: regardless of her social and financial situation, Eastern European girl will always remember that she is a woman in the first place. Let's compare Eastern European and Western European women.
Appearance. It's not a secret that the type of Slavic woman is considered the standard of beauty. Although there are beauties in France and Italy as well as in any other country, the chance to meet a beautiful woman while walking just along the streets in Eastern European countries is much higher. It is difficult to explain why Eastern European girls attract so much attention and are so beautiful. Perhaps the reason for the special appearance was the "infusion" of other populations (Mongols, Tatars, Turks, Fin-Hungarians) into Slavic life. Such a variety of genes could well give such an aesthetically beautiful result that world-famous brands always use the photographs of Eastern European models. A woman from eastern Europe is quite easy to single out in the crowd. She will be in a stylish, bright dress, with her hair laid on, often wearing high heels and with amazing makeup, even if it's seven in the morning.
Western women put comfort first, they are most likely to wear a business suit of a simple cut or smart-casual, consisting of worn pants and shapeless blouses. Talking about shoes, in most cases, they are either low-heeled or just flat shoes. In addition, it is considered a bad manner to put a lot of makeup in the morning. Their "office" make-up consists of foundation, mascara, and lipstick in soft shades. It does not mean that they look worse, they just do not spend so much time preparing before going to the store, and even going to go on a date, they do not spend half a day in the salons. And they will certainly not wear smart, but very uncomfortable shoes. Western European women dress for themselves. They prefer simple but comfortable clothes, and they do not need a lot of jewelry to feel self-confident. It is difficult for Slavic women to understand this since they use their appearance to find a suitable man, and they spend a lot of time and effort on it. Eastern European women need to be attractive and beautiful, and it doesn't matter whether it is early in the morning or late at night.
Feminism. I think it's not worth saying that feminism did not take root among the Slavic people. Even though the Eastern European women are really strong, they consider themselves to be of the weaker sex. In everyday life, Eastern European women work (often in managerial positions), and study, and drive a car, and some even can do a difficult job that demands physical strength. Still, when it comes to relationships with the opposite sex, Slavs turn into affectionate, gentle and caring creatures. This feature attracts many men who are happy to show their masculinity along with the femininity of their women. An Eastern European woman is a woman not only outside but also inside.
The attitude towards marriage among Slavic women is similar to their attitude towards appearance, and the opinion of society plays a large role. In the society of the Eastern European countries, the success of a woman is measured by the status of her partner, and not by personal achievements. A Slavic woman can have a good education, an excellent career, several hobbies, but she can be considered a loser if she does not have a partner. The main thing that is worth taking into account is that Slavic women are the real guardians of the hearth. Slavs can devote themselves to a variety of activities and ideas, but the family always comes first for them. They devote a lot of time and effort to the "building" of relationships in marriage and raising children. A Slavic wife is not just a beautiful doll, which you can show off to your friends, first of all, she is a caring, loyal and wonderful partner.
What are Eastern European Women Like?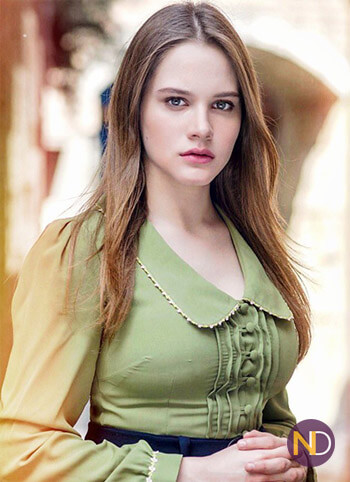 One of the most important traits of the character of Slavic women is loyalty. These women are very reliable, loving, and they stand up for their husbands. When someone offends the dignity of their men, Eastern European women are always ready to defend their reputation. Secondly, they are very affectionate and caring. They devote all their free time to raising children and taking care of their partners. If there are some problems in the family or the atmosphere at home is not calm and pleasant, women from Eastern countries suffer and feel upset. They do their best to provide the best atmosphere at home. This is why it is always clean, and there is always delicious food in their houses. Eastern European women are very caring and affectionate. They are not afraid to seem weaker, and they do not pretend to be stronger than they are. It is pleasant for them when men help them and, moreover, they are used to it. Slavic women adore when men take care of them and offer some help.
What do Eastern European Women Look Like?
The beauty of Slavic women is known all over the world. What is so special about them? What attracts men in them? First of all, they pay a lot of attention to their appearance, they are naturally beautiful. Slavic women have long silky hair, amazing eyes, and soft lips. A lot of writers wrote about the attractiveness of Eastern European women. Alexander Pushkin mentioned long beautiful legs of Slavic women, Frederic Beigbeder wrote the whole book about the beauty of Russian women. They attract a lot of men as they always want to look great, they wear dresses and high-heels, bright make-up and paint nails, they visit the gym and devote some time to check if such details as their eyebrows and nails are okay.
How to Get an Eastern European Woman
If you've made a decision to date Eastern European women, you have to take into account some pieces of advice. The first thing you have to remember that when you want to get an Eastern European woman, you have to realize that you have to devote some time to her. Slavic women are used to courting, they want men to take care of them. Secondly, you have to show that you are interested in her. Eastern European women will wait for some presents from you. It is a common thing for them to get an invitation to a dinner in a restaurant as well as to get some jewelry as a present. These are proven ways to get some attention from Eastern European women. The thing is that they know that they are beautiful, and a lot of men court them. That is why you have to spend some time doing something pleasant for her.
Difficulties of Acquainting with Eastern European Girls
As I've mentioned above, the main problem in eastern European dating is that Slavic girls realize how beautiful they are, and they have a lot of fans. They can meet with several men at the same time, and it is absolutely normal for them. This is the way they choose someone who is the most caring and devotes the most time to them. Although you will have to spend some time and money to get her, it is worth it. One more thing you have to take into account is that Eastern European women are practical, and while getting acquainted with you, they will pay attention to your social status or even how rich you are. It is not because they are greedy or want only your money. It is all about their mentality: since childhood, they hear that they have to find a successful husband who will be able to provide their children with everything needed. So when you meet Eastern European ladies, remember that she checks if you can be a good father as well.
Where to Meet Eastern European Women?
There are many ways to get acquainted with Eastern European women, but if you do not want to go to Eastern Europe, there is another proven way. You can stay at home and use the Internet to get acquainted with someone special. There are many special dating websites with help of which you can start communicating with many women from Slavic countries. What you have to do is just to register on special websites and choose a woman whom you would like to correspond with. Girls post their photos on these sites, mention the most important information about themselves: height, weight and even their interests. Such sites are user-friendly, convenient and easy to access. Moreover, you can keep in touch with women you communicate with day and night, share photos and videos and even start communicating on Skype.
How to Impress Eastern European Girls?
What you have to know when you communicate with Eastern European women is that they are practical and down-to-earth. They will appreciate it when you make them sure that you have the possibility to show her the world and travel together. Also, Slavic women are intelligent, and they appreciate a great sense of humor. If you have made her laugh, it is already a success. Eastern European women adore caring and loving men! Providing you remember her favorite colors and some details about what she likes and what she wants to have and make her dreams come true, she will fall in love with you. The moment when she understands you are a man of her dreams, she will do even more for you. It is worth spending some time and having patience while trying to get Slavic women because you will get even more at the end.
How to Build Relationships with Eastern European Girls?
You can read a lot of interesting information on how to attract women tips, but when it goes about building relationships with Eastern European girls, you have to be even more loving and caring than usual. The thing is that if you want to have strong romantic relationships with Eastern women, you have to devote her a lot of your time. Basically, all your free time. This is the cost of her love and caring about you. When you want to be with these women, you have to make her understand that you will always be there for her and, what is most important, she should see a future husband in you. If she realizes that your intentions about her are not serious, she will not want to start any relationships with you.
The Dating Rules
If you want to meet an Eastern European woman and have long life relationships with her, you have to follow some rules. First of all, it is out of necessity to respect her family, especially her mother. In Slavic countries, girls have a very special connection with their families, and if you want to be with her in the future, her family should like you. If you have a bad relationship with her family, it is only worse for you, as it is common to celebrate such holidays as Christmas and Easter together with her family. Secondly, if you date an Eastern European woman, it is forbidden to meet with other girls.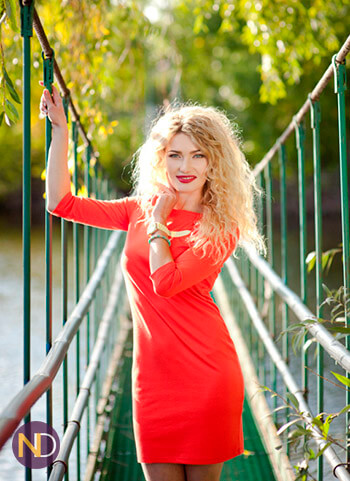 They are very jealous and want to know that they are the only ones and very special. Also, you have to tell her compliments. She spends so much time every day to look beautiful for you, so she expects to hear compliments. Providing you follow these rules, your relationship will be strong and happy.
Some Facts About Eastern European Girls
If you want to find Eastern European women, you have to read some facts about them. Firstly, they are very good housewives. The food they cook is really delicious, and Slavic women are concerned that cooking it is something that every woman should do. Also, they are very hospitable. In their houses, it is always very clean as if they wait for guests. Secondly, Eastern European women want to get married very early. Often it becomes the most important idea for them, and they are ready to devote all their life to the family. Also, Eastern Europeans pay a lot of attention to clothes and follow fashion. Sometimes they spend even too much time and effort to look perfect.
Pros and Cons of Eastern European Girlfriend
Pros
Slavic women are very family-orientated. In most cases, it becomes a sense of their life, and they devote all free time to it.
Eastern European women are the best housewives and know how to cook deliciously.
Women aren't spoiled by feminism.
Although they spend a lot of time wearing make-up and choosing clothes, their natural beauty is what makes them special.
In general, girls from Eastern Europe are good partners and friends.
Cons
They are too practical. Sometimes Eastern European women lack in being romantic and are more down-to-earth. They seek for comfort and reliability.
They pay excessive attention to their appearance. Slavic women can spend hours standing in front of the mirror to choose what to wear.
They are unpunctual. Because of the mentality, they do not pay so much attention to be in time. Usually, they are intentionally late for dates to make you wait for her.
Cultural differences. Different traditions and mentality can cause some troubles in understanding each other.
Time-consuming relationship development. You have to spend some time taking care of an Eastern European woman to get her.
Eastern European brides are known all over the world because of their beauty and loyalty. Do not drag the heels, as you can be the next one who gets the best girlfriend! All you have to do is to take into account all the advantages and disadvantages and make a choice.
In general, you have to spend some time to build a relationship with a Slavic woman. As a rule, they are very caring, loving and loyal. Also, they are great housewives and the most beautiful women. So consider all the facts and give it a try!
There are no comments. Your can be the first