Online Dating Tips and Rules for Over 50 Men
When you turn 50, and you are single, there's no reason for sadness. It means that that now you can meet a woman who would appreciate a mature, responsible man. There are so many ways to find a woman, and there are so many rules to follow if you want to impress her. In this article, you can read about some peculiarities of dating women online and learn some rules of dating online.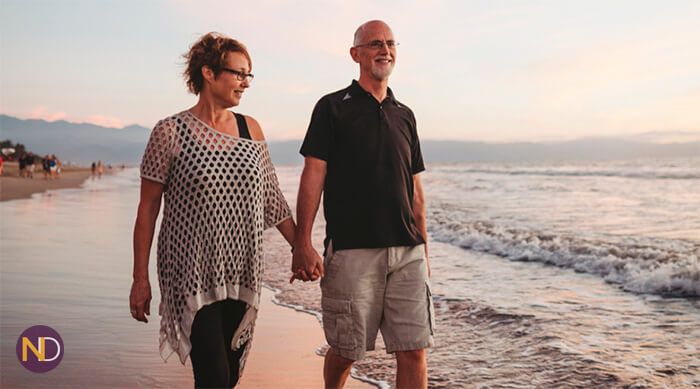 Challenges You Face
As you become older, it may seem that getting acquainted with a woman is not that easy anymore. The reasons are different: maybe you are not sure what other people think or you are afraid that the woman you like will neglect your invitation. The other problem that may occur is that the woman you like lives in another city or even country. Or you like someone but don't know whether it's worth expressing your feelings and building the relationship. The truth is that you are the one to decide, and if you want to have some positive feelings and the loving person near you, there's no reason to avoid this desire. But here comes one more problem. Where do you have to look for women as you are 50?
Where to Meet Women for Over 50
There are many places where you can meet someone special. It all depends on what kind of woman you are looking for. There are even special clubs for mature people where you can relax, talk to different people, discuss some global or local questions and meet new friends. If you want to try something else, here are some places where you can get acquainted with women over 50.
Museums. It is an interesting way to meet a woman because it helps you find out what she is interested in from the very beginning. If you meet in the museum of books, you can start talking to her about writers and favorite novels. If it is a museum of photography, you can ask her for a date to the photo gallery.
Theaters. This is one more place to meet women over 50. Providing she likes art, she is sensitive, intelligent and creative. You can meet really interesting women there, you can talk to them on different subjects. You will be never bored with such women. Community events for the elders. There are many festivals for mature people where you can spend time talking to a lot of interesting people. It can be a discussion of the movie or yoga in the morning, but the most important thing is that there is a big choice of women you can talk to.
Family parks. This is a place that is always over-crowded with people. Many women are walking there, enjoying nature and breathing fresh air. Moreover, the advantage of family parks is that the atmosphere is really friendly, so it's easy to start talking to someone.
Malls. This place has probably the most chances where you can meet a woman offline. Thousands of women go shopping in malls every day, so this is your chance to meet someone.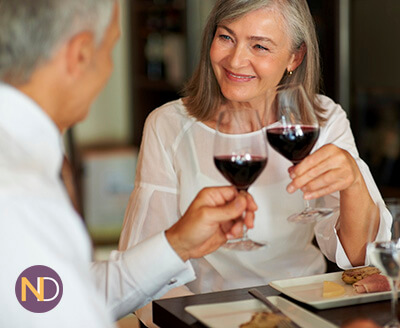 Dating sites. If you don't want to take risks and face the situation when the woman you like is married, or for some reason, you don't want to get acquainted with women offline, then dating websites are the best place where you can meet women over 50. There are hundreds of single women who register on such websites every day because they look for a man. So the benefit of dating websites is that you know for sure that all the women you meet also want to find someone special.
How to Meet Your Women With Us?
Using dating websites is not difficult, and this is something that everyone can learn. Here we are going to tell you how to use dating services for over 50-year-old men.
First of all, choose your best photo. The photo should be of good quality, and there is only you in the picture so that women don't have to guess who is who. Avoid choosing pictures in which you're much younger because it can cause problems later. Don't use Photoshop too much because when you meet the woman after communicating online, she will see the difference anyway.
Secondly, fill in all the information about you. Write the truth about your height, weight, and hobbies. If you don't play drums, there is no need to mention that in your profile just to impress women. You can find the woman who will like you the way you are. Don't try to seem special or unusual because you are already one.
Going on, when filling in the main information about you, don't mention your negative traits of character. Of course, you have to be honest, but if you share with others all your negative traits, women will try to avoid you. No one needs a man who mentions his weak traits. Focus on the best things about you, remember some interesting and unique facts and write them in the description. This way you will certainly interest a woman.
Choosing a woman you like can be difficult because of the really wide choice of them. Don't panic and scroll down their pages, learning the most important information about them. You can text some of them and start communicating. This way you can compare several women and decide which woman you like the most.
Online Dating Pros and Cons
Online dating after 50 is wide-spread nowadays. According to statistics, one out of five couples has got acquainted using the Internet. As you start thinking about using online dating websites, you have to take into consideration some advantages and disadvantages of this way of meeting partners.
Talking about benefits, dating sites gives a perfect possibility to meet new people all the time. You can use such services even at night, lying in bed or eating in the cafe. There are no limits when using dating websites. You can meet people all around the world, which is great. Dating online gives a possibility to meet someone special whom you could never meet in real life because of different lifestyles, origins and so on.
Moreover, there is a really big number of women so that you can communicate not only with one woman but with many of them. The more women you meet, the more you understand what you want from the relationship. This gives you a possibility to compare and choose.
One more advantage of online dating is that if something doesn't work with a person, you don't have to spend all your free time worrying about how to tell it. You can easily explain it online, which is not that difficult. Also, you can reply to the messages whenever you want and ignore them if you don't feel like talking right now.
On the other hand, there are still some disadvantages that you have to take into account. To begin with, a big choice of women can also be a negative thing about dating websites. The problem is that people tend to have problems with making a choice when they have a huge gamut of different options. It can become like a game: although you communicate with really pleasant women, you can keep looking for more to find even more beautiful, more intelligent and so on. It's a big mistake which can become even an obsession.
One more thing to remember when dating online is that sometimes people post false information about them. There are a lot of frauds online, so you have to make sure that you communicate with a real person that you see on the photo before telling some secrets about you and sharing personal information. You can suggest talking on the phone, for example. Still, as a rule, professional dating websites track such information and reveal fraud.
Online Dating Rules & Tips for Over 50 Men
There are some simple dating rules for men over 50 that you should follow if you want to succeed in building the relationship. Supposing you follow them, you won't have any problems.
Meet in a safe place. Whenever you communicate with women online, you start thinking of meeting her in real life. If you think about it, make sure that you choose a safe place to meet. It should be a crowded place like a cafe, park or something like that. When you meet for the first time, it's better to choose places where there are other people. This way the atmosphere will be more relaxing and natural, and the woman will feel more confident.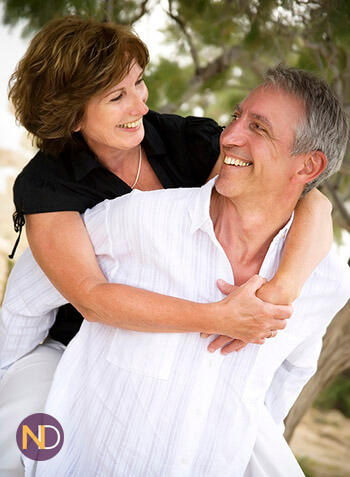 Correctly fill in all the information in the profile. Avoid making mistakes in the description of your profile because even minor mistakes can influence the choice of women. Make sure that the photo you post is valid, parameters are the same as in real life and check if you didn't make any mistakes. Even simple mistakes can make you look worse in the eyes of women.
Don't divulge any private or sensitive information. You never know what may happen with the information you share on the Internet. If you communicate with a woman, and she asks your credit card data, it's obviously that you have to stop communicating with her. Fraud is not that unexpected as it may seem at first sight so be attentive.
Educate yourself about romance scams. This is probably one of the most important dating tips for men over 50. Be ready for different unpleasant situations that may happen to you while using dating websites. Learn some information about popular cases of fraud online and avoid sharing some topics that can harm you later. Give her your phone number and communicate in real life. This way you will know that you talk to a real person, and it will make you closer. After a long communication online and a period, when you were getting to know each other better, it's high time to ask her out on a date!
General Advice
If you look for relationship advice over 50, pay attention to some simple things below. These are some basic over 50 dating rules that can make your life easier and your relationship more successful.
Be upfront about what exactly you're looking for. You will save both your and woman's time if you explain from the very beginning what you are looking for. Providing you keep yourself to yourself and don't share your desires with a woman you like, there may be misunderstandings. She may be looking for a one-night stand while you are looking for a serious relationship. Be honest, clear and tell what you are looking for from the very beginning. It will make everything easier, and you will spare your time.
Don't forget to be playful. Women adore it when men flirt with them. Despite the fact, you are a mature man, let yourself relax a little bit and enjoy the conversation. There is no need to look serious, just say what you feel and enjoy the process of communication.
Don't take online dating too personally. Remember that online dating stays online, so unless you meet in real life, don't think too much about it. The thing is you never know if the person you are communicating with sees someone else, so take it easy. If you want to make everything serious, then ask her out on a date. If you don't, be ready that she can look for someone else.
Don't be afraid to be your unique self. Only if you behave naturally, you will be contented with the relationship. Only this way you will meet a woman who will fall in love with real you and will appreciate you. Don't be afraid to show who you are because there is a woman who looks for someone like you. Moreover, women feel it when men are lying to them and when they are not sincere, so don't spoil everything with lying.
Be confident in yourself. Obviously, it is a vital part of dating women not only online. Women look for strong self-confident men who can support them. But if you are insecure, and the woman you are communicating with feels your hesitation about yourself, she will never date you. You should neither mention your failures nor tell her how bad everything in your life is. Women hate it when men moan all the time.
Be positive. Everyone likes communicating with easy-going people. If you show that you are a positive optimistic person, women will consider you a good reliable man. On the other hand, if you discuss only bad news, talk about how unfair the world is, women will avoid you.
Be careful about what a woman tells you. Pay attention to every word that the woman says to you. As a rule, they let men know only what they want them to know. This is why you have to be attentive about what and how she tells you. She can accidentally mention interesting details that you can need later.
Don't start a conversation with emoji. This is just a very impersonal way to say "hello" to the woman. It seems as if you were too lazy to say something special and that you send these emojis to everyone. Try to come up with an original idea of how to start a conversation. You can reply to some information in her profile or ask her a surprising question. Make her interested in communication with you from the very beginning.
Don't text her all the time. There is no necessity to describe her all the details of your day. She will be just bored and lose interest. There are so many interesting questions to discuss: her interests, childhood, some global issues, It will be much better than telling her about your boss and neighbors.
If you decide to try online dating, you should read and follow several dating after 50 rules, which will make everything easier and explain to you a lot of things. First of all, consider all the advantages and disadvantages, fill in the information correctly while registering and follow some tips on how to interest a woman. Online dating is not that difficult, so you can try it and become the next happy man who has found a woman online!
There are no comments. Your can be the first