Where and How To Find a Wife Online
Nowadays, it is not surprising that more and more people find their future partners online. It doesn't matter whether someone is using dating websites, social networks or just scroll through the list of mutual friends on Facebook, a lot of people keep getting acquainted with their future spouses online every day. Many couples that got acquainted online got married and can boast of strong relationships. So does it really work and if yes, how to find a wife online?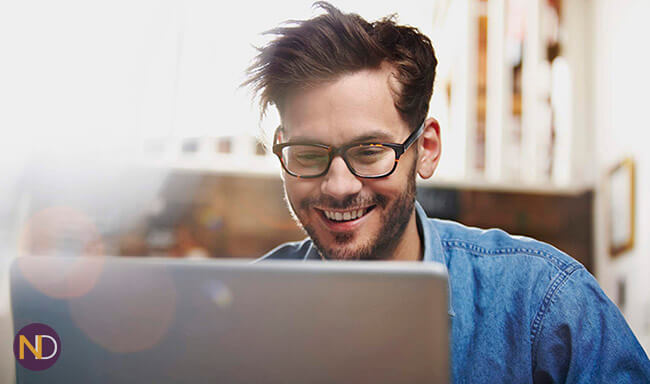 Benefits of Using the Internet while Looking for Wife
There are several valuable arguments for why people keep using the Internet when looking for future partners. First of all, a wide variety of websites where you can meet someone special. The more sites you use, the more opportunities you have to find a spouse. Secondly, providing you use the Internet, there is no necessity to go somewhere to meet women. You can stay at home, sit comfortably in a warm chair and spend lovely evenings, communicating with beautiful women. One more important reason why people use the Internet to find true love is that there are lots of lonely women who also desperately crave for meeting a future husband. If you use the Internet, you will definitely find someone suitable because many lonely people look for friends, partners or just want to have more communication in their lives.
Benefits of Dating Online
When you think about dating somebody online, you have to think about all the sides of this question. Although some people claim that not seeing a person in real life is a negative side, there are many advantages. First of all, you have enough time to get to know the woman better and decide if she is suitable for you. Communication via the Internet has its` benefits, and there is no use to ignore them. One more advantage is that while dating a woman online, you can stay natural and feel comfortable. Sometimes men feel embarrassed while communicating with the women they like, which leads to strange behavior. That can spoil the first impression and cause some unpleasant situations. While communicating online, you can stay calm and not worry about some possibly awkward situations. One more convincing argument of online dating is that you can always be in touch with your partner. There are many situations in real life when you have to be apart from someone you love while dating online you can share all the details of your day immediately, and not wait for the next date.
Ways to Find Wife Online
If you wonder how to find your wife online, you definitely have to read this list. There are lots of ways to get acquainted with a very special woman, and each has its' specialties. You can look through them and choose the one you like the most. Here are the most commonly used ways to find a wife online.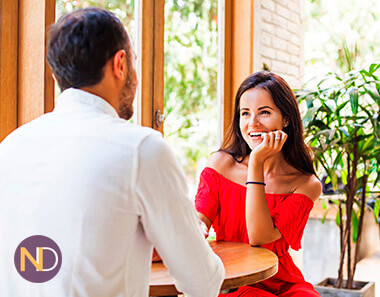 Dating Websites
It is probably the best place to meet a wife. What is special about such resources is that there is a big variety of different single women. What you have to do is just to register on this site and choose a woman you like. When you start communicating, you can enter the relationship or get acquainted with other women. What is also interesting and useful about the online dating site is that you can read all the important information about the woman you like in her bio. As people register on such sites, they mention such things as height, weight, interests, and hobbies. Moreover, they post their photos. It is a fantastic possibility to find a wife, and all you need to do is just to choose the most suitable woman among lots of options.
Online Dating Apps
One more useful option which you can use if you keep asking yourself, "Where can I find a wife?" is to download an online dating application. One of the most famous online dating apps is Tinder. You might have heard about it, and you know people who have met each other thanks to this app. Such resources are becoming more and more popular nowadays, and there are several reasons why. Some people download such dating apps just for fun, while others look for real love and want to build lifelong relationships. These services are widely popular because they really work and help people find someone special.
Social Networks
Without a doubt, nowadays everyone is using social networks. Whether it is just to have fun, to switch off at the end of the difficult day or to keep in touch with nearest and dearest, social networks can be the place where you can meet your future spouse. Be attentive when you scroll through the list of mutual friends on Facebook or monitor your friends' followers on Instagram. Usually, we do not pay attention to such things, but meanwhile, using social networks are among the most common places where people meet their future partners.
Online Groups and Forums
Is it possible to find your wife online without registration on special sites? Of course, yes. There is a proven way that helps meet someone special, it is about using online groups and forums. The specialty of such resources is that they are focused on discussing certain topics, issues, and subjects. Such forums are very helpful if you seek not only for a future wife but also a soul mate. Usually, people discuss on these sites some issues that are interesting for them. This way, you can meet someone who can share your interests and passion for a certain topic.
Chats
There are many different chats online which people use every day. Some of them use a camera, while others do not. The main peculiarity of chats is that you never know who you correspond with. It may be a beautiful single woman or a lonely old man. It is absolutely anonymous. At least, you can find a really interesting interlocutor there. Still, some people manage to find a spouse even using chats.
Best Countries to Find a Wife
If you dream about marrying a foreign woman, you definitely have to take into account that there are countries which are popular because of their beautiful women. Here is a brief list of the best countries to find a wife.
Ukraine. Women from this country in eastern Europe are known all over the world. Ukrainian women are loyal, beautiful, intelligent, self-sufficient and gentle. Ukrainians are very caring mothers, loving wives, and fantastic housewives. They can both take care of their husbands and children, work, do household chores and stay beautiful and full of energy.
Russia. A lot of men come to Russia to find a wife because Russian women are very hospitable, caring and pretty. They have a good sense of humor and are interesting interlocutors. They are gentle and strong women at the same time.
Brazil. Women from this country are known for their sexuality and beauty. They are always in great shape, and their huge eyes make men fall in love with them. Brazil women are very emotional, open-hearted, sincere and caring. They are family-orientated, and they will always protect the image of their husbands.
Japan. Japanese women are very exotic, affectionate and charming. They are very caring and intelligent. As a rule, they are slender, miniature, and they have an unusual appearance. Japanese women have very different personalities, but they have one common trait: elegance.
France. Women from this country seem to be the most mysterious women in the world. They steal the hearts of many men because of their elegance and beauty. They are very unusual, romantic and passionate. What is interesting, French women can save passion in relationships during the whole life.
Great Britain. English women are taught manners since childhood. They are reserved, polite and very feminine. Nevertheless, they are self-confident, they can make a good laugh and know how to have fun. English women are practical, intelligent and self-sufficient.
Difficulties of Dating Online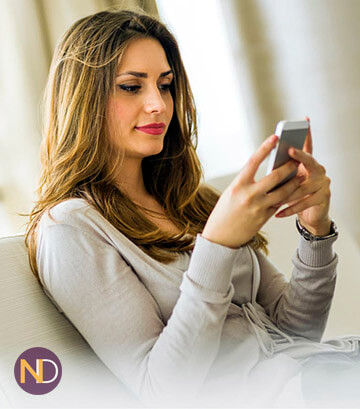 Whenever you decided to find a foreign wife online, you have to know that there is a possibility that some difficulties suddenly can crop up. First of all, there is a chance that the woman you like lives very far from you. Sometimes living on different continents can be a real problem. It is a case when you have to wait for a little before the first meeting. Another problem that may happen is that some people find it difficult to choose only one person because of the wide variety of possible partners. They continue to look for a spouse and become addicted to the idea of scrolling through the pages again and again. This way, they miss the opportunity to get acquainted with someone special as they do not spend time to get to know the person better.
What do Women Want in Men?
All the men keep wondering what women appreciate in men. What qualities do they prefer in men? First of all, women adore self-confident men. No woman would like to spend her life with a man who cannot stand up for her. Also, women look for reliable men who can support them, and with whom it is not scary to build a family. Another quality that women appreciate in men is responsibility. A real man should do what he promises and help his wife whenever she needs it. One more thing that all women like in men is a good sense of humor. When a man can make a good laugh and is a life and soul of the party, it grasps the attention of women.
How to Start Online Communication?
When you finally decide, "I want to find a wife online," register on a special website, choose a woman you like and want to communicate with, it is high time to write her. And the most interesting part starts here. What to tell her? How to start the conversation to interest her? First of all, do not write the banal, "Hello!" Try to start the dialog interestingly and creatively, so that she will remember you and become interested in responding to you. What you can do is look at her account and find there some information about what she likes or what she posts on her page. It is always a brilliant idea to start the conversation by replying to some of her posts. She hears that she is beautiful every day, but not everyone can share her interests. Another way to interest her from the very beginning is to ask an interesting funny question about something strange. She will definitely want to find out the answer and why you have asked her.
First Impression
If you want to make a good first impression and win her heart, you have to remember that the first thing women pay attention to is the photo. Make sure that you have posted a high-quality picture of you. Another thing that you have to remember while communicating with women is that they like to be listened to. Be attentive to what she tells you and ask her more questions about her childhood, favorite places, and meals. She has to understand and feel that you are really interested in her and want to know all about her. When she opens you, you can tell more about yourself. Devote some time and learn what she likes and dislikes. Find some information about her favorite writers, singers or genres of music.
How to Behave
There are several rules, which you have to follow while communicating with a woman if you want to win her heart. First of all, do not mention anything about your ex-girlfriend. It is unpleasant for women to read stories about your past relationships. Unless you want to spoil everything, do not share such information. What else you need to remember is that you have to reply to her when she writes to you as soon as possible. If you answer her in 2 or 3 hours every time, she will feel disappointed and not interesting for you. Women do not like to wait, especially for an answer from men. Do not share all the details about your day. There is nothing worse for a woman than a boring man. She does not want to know when you woke up today, what your boss told you, and what your mother asked you.
If you are one of the men who are sick of being lonely, and every day you wake up with a thought, "How can I find a wife?" you definitely have to try using the Internet. Many people have already found their partners online, and you can be next. Finding a wife online is not that difficult, all you have to do is to register on a special site and follow some simple rules, and then you will become the next man who will meet his wife online!
There are no comments. Your can be the first