How Do You End a First Date?
You have been on dates with girls more than once and have repeatedly faced the difficult choice of what to do at the end of it. It is not good to leave a date without a word, and you want to figure out how to end the meeting with the girl. It's not clear to you whether she liked you, and she is tormented by no less doubt. A first date is very important because the further development of relationships often depends on this meeting. So, how to end a date well?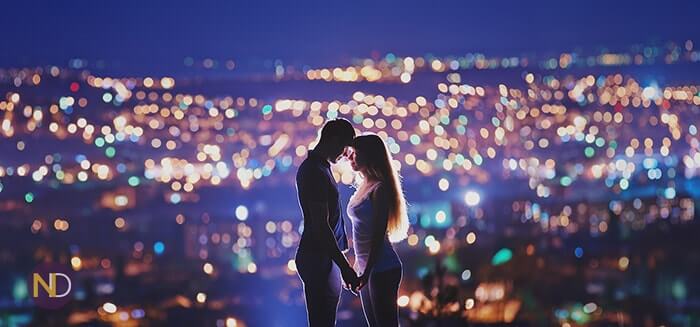 Why Is It So Hard to End a Date Well?
A date with a girl is one of the few things that is very difficult for most guys. The guy has to study tips on how to behave correctly on the first date with her, what it should be like, what to do, and how to end a date.
This becomes a real problem for guys since it is impossible to foresee everything. Many men perceive a date as a formality, which should be followed according to the written rules. This approach to a date turns it into a boring event with the same type of long talk about the weather, work, study, and other "interesting" topics. There are long pauses since the guy has nothing more to say, and the girl looks at the clock every now and then, showing with her whole appearance that it is time to go home.
On the one hand, the prospect of a date fills us with a joyful sense of great opportunity. On the other, it inspires concern. If two people feel comfortable throughout the conversation, they don't interrupt each other and enjoy communication. It happens by itself. In this case, you can easily end a date and be sure that everything is perfect.
Ending a First Date: Tips and Advice
There are many situations in which a first date may not end the way you would like it, even if you and the girl like each other. Sometimes you feel insecure, and the date doesn't end most positively. So, how to end the first date? Check out some helpful tips.
1. You like a girl
If you like a girl, then everything is easy.
Let her know about it. Ending a date, don't pretend to be indifferent if you feel good with this person. Tell the woman that you enjoyed the time spent with her, and the date was great. If you see that she wants to continue your communication, then tell her about the theater, museum, club, or other places that you would like to visit. Agree on a date.
Establish physical contact. If you don't touch each other during a date, then when parting, you have to do this if you like the date. A touch of the hands will be enough. Try to become closer.
Don't wait until she writes or calls you. How do you end the first date? If you want to see this woman again, then don't be afraid to call or write to her. But know the measure. One missed call or message will be enough.
2. You are not sure about your feelings towards a girl
It is more difficult to end the first date if you are not sure whether you want to see this person again. What to do at the end of a first date in this case?
Tell her everything as it is. But don't talk about the second meeting. If she asks you to meet in the coming days, tell her that you have other plans for the near future and you will answer her later.
Finish with a light kiss or hug. Don't neglect the kiss even in a situation of uncertainty. If a woman wants to kiss you, and you kiss her on the cheek, her reaction will help you understand a lot. The same thing happens with hugs.
Don't plan your future. Don't plan anything if you don't know whether you want to see her again. Be polite and say that you have a lot to do now, and you will unlikely meet soon.
3. You didn't like her
Finishing a date when you realize that you will never see each other again can be very awkward. But do what you would like you to do in a similar situation.
Be honest if you didn't like her. Try to express your thoughts politely. This is a great way to end a date. The words, "I had fun, but I have no feelings for you" will be better than brutal honesty.
Add a compliment. Even if you understand that you will no longer see this person, give a sincere compliment. You have something that you liked about her.
Don't talk about friendship. Don't offer friendship to a woman if you didn't like her. She had not had time yet to recover from your refusal, and you decided to send her to the friend zone.
How to End a Date If It Went Well
Let's figure out how to end a successful date.
1. Set a time
First, you need to immediately set a limit in case you have some business assigned at the end of a date. That is, at the beginning of the meeting, tell the girl that you have something to do after 2 or 3 hours of date, depending on how much you think it can last. This is necessary so that you will not be in a hurry when time is running out. Firstly, this is not adequate, and secondly, a girl can take it personally.
2. Don't spend too much time on a date
On the one hand, if everything goes well, you and she like everything, then you can continue to communicate even until the morning. There is no need to look for ways of how to end a date early. But, there is one such bad option for the development of events – if it's good now, then after a while, it may already become dreary and boring. Some dates are held with the same interest. Throughout the whole time, it's equally good at the beginning and the end. But, there are cases when the date has a peak of success. And you need to understand when you are at such a moment (when it seems that it will not be better anymore) and then you have to leave.
3. Take her home
There is one more factor to be taken into account. If you know that you will take the girl home, then tell her about it so that she doesn't worry about it. Otherwise, don't delay your date so that she doesn't have to go home alone in the middle of the night.
4. Kiss
In general, this is not permissible since you are still strangers, and you don't understand whether the girl likes you or not. There is only one exception – if the date went well. And you understand that you really like the girl, and you surely should kiss her. If you are on the date, you feel some kind of mutual spark or connection between you, and the atmosphere is romantic, then, maybe it's even necessary to kiss her. If she refused you, then don't react inappropriately or aggressively. Apologize and say that you thought that the moment was right, and you both wanted it.
5. Ask her to go out once again
Well, of course, at the end of such a successful date, you need to agree on the next one. Take her home, once again discuss the date, and say that you had a great time with her. And if you really think that something serious has arisen between you, then add that it wasn't like with others, and you were very happy to be with her (but only if you are confident in the reciprocity of this feeling).
What to Say at the End of a Date?
1. You like her
If the date with a woman went well, and everyone was satisfied, then you can say something like, "Thank you for the evening." She will be pleased, especially if she tried very hard to surprise and impress you. You shouldn't ask questions like, "When will we see each other?" "What will we do tomorrow?" Women often have a desire to get rid of the obsessive men, but this is not what you want, right? In a short capacious phrase like, "It was a lot of fun, I liked it" you can put all your feelings and emotions. This will make it clear that she is appreciated.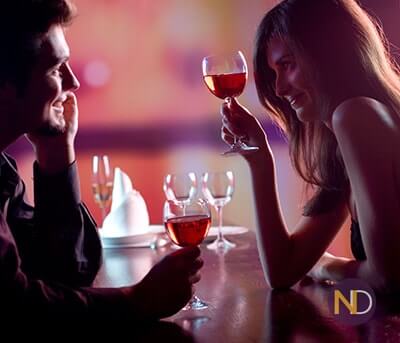 What else to say at the end of a date? Also, it is best to end date during some intriguing story about the girl herself. For example, you can compliment her and then say:
- You know, you are so charming, but there is one feature of your character that makes me crazy.
- What feature? - She will ask.
- I can't tell you today. I promise that I will say it on Friday.
The girl will most likely begin to interrogate you. She will want to find out what kind of character you mean. Play a little joke with her, but don't answer directly. Then check your watch, hint that you have to go, and say goodbye to her. If the girl is intrigued, she will look forward to your call and the next meeting.
2. If you didn't like her
Ending a first date, be honest about the lack of attraction.There is a big difference between saying, "We had a good time, but I don't feel anything for you" and brutal honesty or even rudeness about the lack of attraction. You need to express your thoughts politely.
Add a compliment. Even if you are not going to see her again, give a sincere compliment. There must be something you like about her. Soften this "blow" but don't hint that you feel something more to her.
Should We Kiss at the End of a Date?
It is very important to finish a date correctly. Therefore, the most correct decision is to play it by ear. For example, the eternal question is whether to kiss a girl today or it is too early. How will she react to this? How to end a date with a kiss? These and similar questions most guys ask before having a date with a girl. It is not so difficult to find the answers to these questions.
You need to think and act in each case according to the circumstances. If you see and feel that the girl is having a good time with you, and in general, she is happy with you, then what questions do you have? If you feel that now is the right moment, and it is clear that the girl certainly has nothing against it, then do it without hesitation because ending a date with a handshake is not the best option here.
If a girl worries being with you (in a good way), then she is not indifferent. How is this manifested? She is embarrassed to look into your eyes, blushes in your presence, etc. Or, on the contrary, she looks only in them, and in her eyes, you read that she either tries to understand how you feel about her or wants to show and express her attraction to you in this way. In general, if you notice her positive attitude to you, then for sure, you can relax and not ask questions.
Or there is the opposite situation. You have not noticed any attraction from the girl. She was cold with you all evening, then, most likely, you are simply not her type. Nothing wrong. You certainly shouldn't kiss or do something else ending such a meeting. Thus, you can even push her away. It's better not to aggravate the situation. But women are a mystery, and everything happens. You can take a chance, of course, and start flirting, etc. But, it's better to take a timeout and try on the next date (if she gives you such an opportunity).
How to Do Everything Right and Get More Dates
In each case, the date must be ended in a certain way. If you are not interested in a woman, and you no longer want to see her, then, in this case, you don't need to give the woman hope that she will see you again. Be a man and tell her everything as it is.
If the reason why you have to end the date is clearly not related to your attitude to the woman, and if you want to continue the date later, then you just need to tell the truth – no matter what the reason is. A normal woman, if she is interested in you, will certainly understand you and even support your decision.
There are no comments. Your can be the first