10 Busty Bikini Models of Instagram
Social networks have long become an integral part of our lives, but for some, it's also a platform for earning tons of money. Thanks to millions of subscribers on Instagram, bikini models advertising underwear earn tens of thousands of dollars for one publication. We present our Top-10 most popular Instagram models that conquered hearts and minds of millions of devoted fans throughout the world.
1) Candice Swanepoel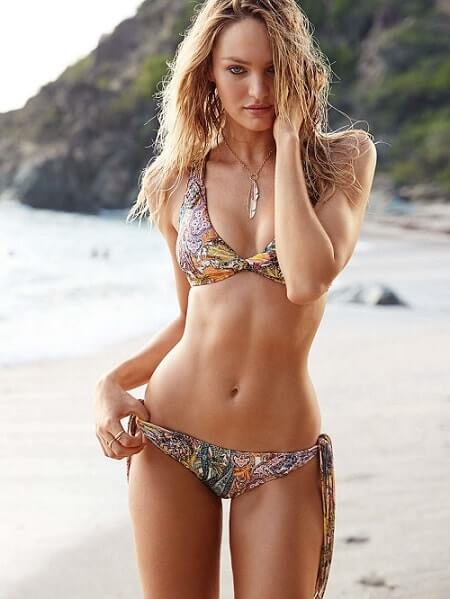 Candice Swanepoel is a South African model, one of the most beautiful, popular, and sexy bikini models on Instagram. She has the status of Victoria's Secret Angel. According to Forbes annual rating, Candice is among the ten most highly paid supermodels in the world (with yearly revenue of $5 million). Her Instagram account has almost 12 million followers.
Candice was born in a middle-class family in the small South African town of Mooi-River, in the picturesque province of KwaZulu-Natal. Swanepoel was 15 when she was spotted by a scout. Thus, in 2003, the young beauty went abroad for the first time in her life. The girl arrived in London, where she embarked on an amazing journey – modeling career. Swanepoel first appeared on the catwalk in New York at the Tommy Hilfiger show in 2005. Even then, when the girl was only 16, she was earning about $5,000 a day. This young bikini model's career was developing so rapidly that the media began comparing her success with the story of Cinderella. The most prestigious brands in the world worked with her; she took part in advertising projects and appeared on the covers of glossy magazines.
2) Alexis Ren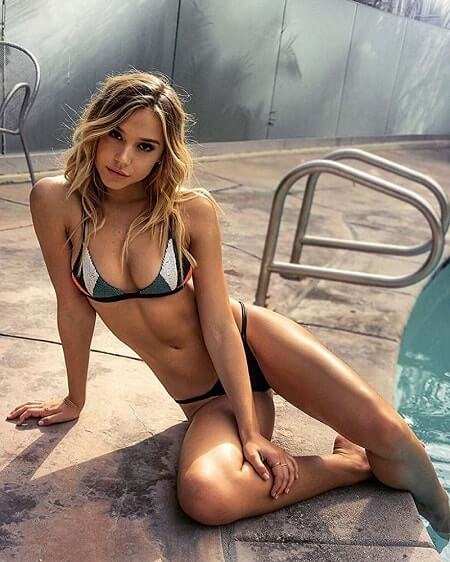 The second spot on our Top-10 hot bikini models goes to Alexis Ren from California. Her Instagram page has 11.7 million followers. Ren worked with such brands as L'Oreal and Calvin Klein. Over the past year, Alexis has appeared on the covers of Maxim and Sports Illustrated.
This is a very successful and popular model that began working on the podium at the age of 13, which is quite early. But her career began so successfully that at the age of fourteen, she signed her first professional model contract. As for her roots, Alexis owes her beauty to the mix of German and Croatian blood. Of course, despite that Alexis is a huge star today, she's only beginning to enjoy her popularity.
3) Ana Cheri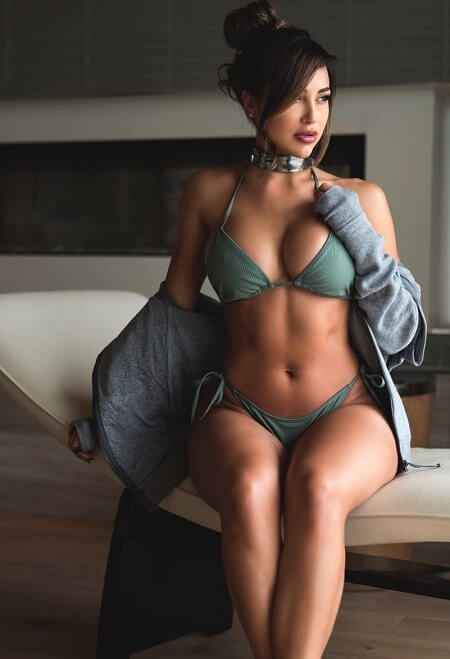 The bronze goes to the American model Ana Cheri. The chick is 31 years old and has more than 11 million subscribers on Instagram. The Internet is full of stories of busty bikini models that have achieved success in the modeling business and have become idols for millions. However, sexy buts and gorgeous breasts don't always come from diets and constant workouts. Often, they're the result of liposuction, gluteoplasty, and other aesthetic medicine technologies. But there are girls, who have managed to build perfect bodies only through hard training, like Ana Cheri.
Ana was born in Southern California. She has Spanish and Indian roots. Nature has awarded the girl with swarthy skin, dark hair, expressive eyes, and a talent for posing. Since early childhood, Ana was dreaming of becoming an actress. This American fitness model is known as a bold girl that posts nude pics to her Instagram, teasing her huge army of fans (she has 11.1 million subscribers). In addition, Ana makes Youtube videos, where she shares the secrets of her diets. Despite that Ana is a fan of hard workouts, she managed to keep the feminine forms and sex appeal that drives men crazy. The secret of the girl's popularity is in her impeccable body. Her beautiful photos inspire other girls to work hard and become better.
4) Abigail Ratchford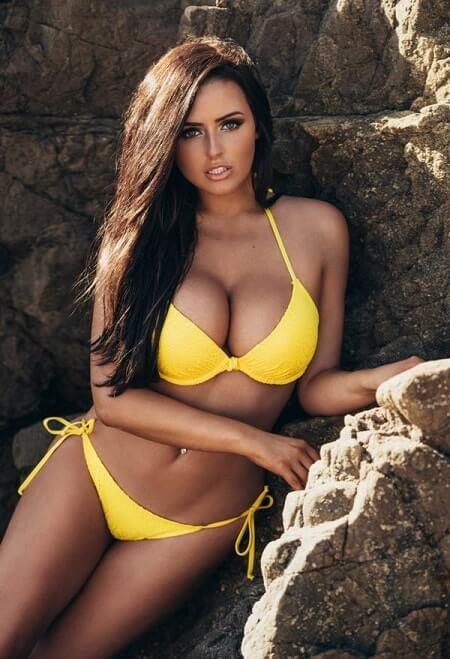 Abigail's career began with the participation in the Miss Pennsylvania contest. The girl had to work three jobs to make ends meet, but everything changed when she created an account on Instagram and became one of the hottest bikini models. Posting photos in swimsuits and underwear, she managed to get almost 8 million subscribers that bring her hundreds of thousands of dollars every year. But just quick look at her picture is enough to see that she deserves more.
The 23-year-old model has two passions – beautiful cars and nude photo shoots. The hot beauty has huge breasts, millions of fans around the world, and big plans for the future. According to Ratchford, she dreams of becoming an actress, but now, she's mostly engaged in the modeling business.
5) Rosie Huntington-Whiteley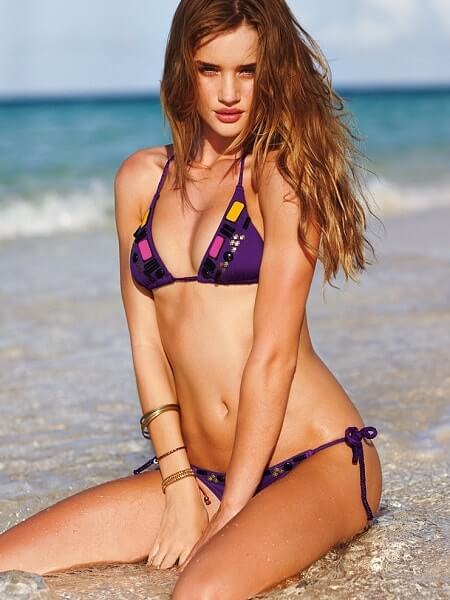 This brilliant model grew on a farm in Tavistock, UK. She spent childhood among chickens and ducks, sheep and horses, where one can only dream of conquering the world's catwalks. But Rosie began to follow her dream, starting with exercises. She had a personal trainer – her mother. The woman worked as a professional fitness instructor, had good taste, and exaggerated demands towards her daughter's appearance. She managed to pass these qualities on to Rosie. Her mom has always been interested in fashion: she could leaf through the pages of glossy magazines for hours. This is what pushed Rosie towards becoming one of the most successful Instagram bikini models.
The girl realized that she could no longer live on the farm and began to cherish the dream of moving to London. At the age of 16, while still being a student at a local college, Huntington-Whiteley sent her resume to the London Profile Models agency. The girl was looking for the vacancy of the PR manager. But to her surprise, she was offered to work as a model. The first Rosie's photo shoot was in 2003 for Levi Strauss. A year later, the rookie model debuted on the New York podium. The girl took part in the High Fashion Week. The same year, she appeared on the covers of prestigious editions of Elle Girl and Teen Vogue. In 2006, Huntington-Whiteley begins working with the famous American brand Victoria`s Secret.
A little later, there was a series of shows on the catwalks in Paris for Giles Deacon, in Milan for Prada, and also for other advertising campaigns. Rosie also appeared on the covers of GQ and Harper's Bazaar. At the same time, the girl began to advertise luxury products of Loewe. Now she has millions of subscribers on Instagram. Each Rosie's post gains more than 80 thousand likes.
6) Victoria Odintsova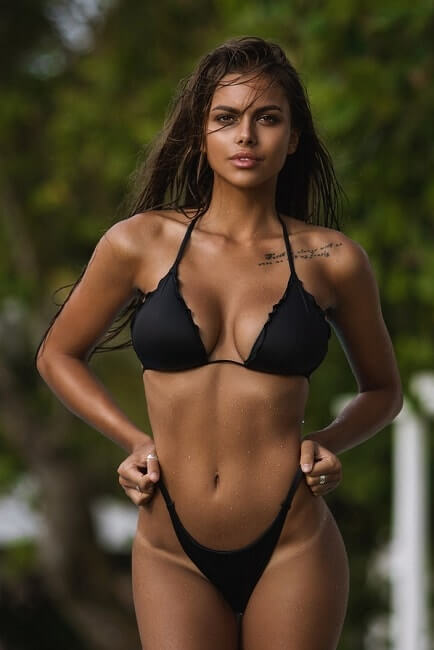 The next spot on the list of sexiest Instagram models goes to the Russian model Victoria Odintsova. Her Instagram account has more than four and a half million subscribers. The future model and a native of St. Petersburg, Victoria grew up in a strong and friendly family, although the girl prefers not to talk about her parents.
In her teens, Odintsova was engaged in choreography which helped her a lot in her future career. The girl attended the art school but didn't finish it. In high school, Vika took up athletics, lost weight and wanted to try herself as a model. Soon she was noticed by the famous Russian photographer Alexander Mavrin, specializing in erotic photos. He offered Victoria a long-term contract and advised to adjust her appearance with the help of plastic surgeons. The girl got bigger breasts and lips, which radically changed her image.
In the summer of 2015, Victoria got on the cover of the famous men's magazine Playboy. This photo shoot in the country style immediately glorified Odintsova and gave her career a powerful boost. She was invited to work with the world's leading photographers and got a reputation of a model that's not afraid of bold experiments.
7) Natalie Gavreau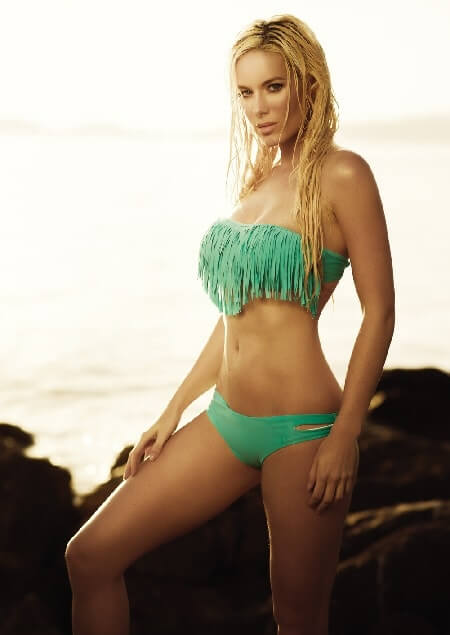 A sexy bikini model from Toronto, Natalie Gavreau loves delighting millions of her Instagram fans with new photos. The girl works as a fitness model and poses for fashion and men's magazines, like MAXIM. Natalie was born into a large family in a town north of Toronto. Although she's a famous model and an Instagram star (she has 3.2 million subscribers) today, she's still just an ordinary girl, who loves simple things and enjoys life as it is.
Natalie has many interests, passions, and talents. But her most favorite hobby is being a model and showing passion in front of a camera. The model is grateful to her fans and subscribers and always finds time to chat with them on social networks. Natalie has big expressive eyes, and smooth, silky skin with a light tan shows that the girl watches herself all the time. Gavreau has big, sexy breasts that look hot and quite natural.
8) Dita Von Teese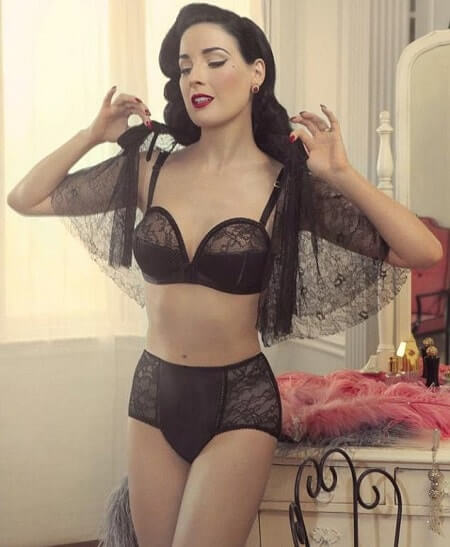 The 45-year-old American burlesque queen Dita Von Teese is still on the peak of popularity, being one of the hottest Instagram models. Dita, or Heather Renee Sweet, was born in the family of a machinist and a seamstress. Despite such mundane occupations of her parents, the girl was very creative and chose ballet as her hobby. At the age of nineteen, the girl unexpectedly started a career as a dancer. But ballet seemed a bit ordinary to her, so Dita chose a more extravagant industry, namely, erotic dances. Her first step on the way to fame was a popular strip club called Captain Cream Lake Forest. It was there that Dita von Teese got a job in 1990. And it was within the walls of this place that gave her inspiration to create her famous image that conquered the world. Dita strives to revive and popularize burlesque. She rightfully owes the title of one of the chicest and fashionable women of our time, and, which is more surprising, she prefers not to use the services of stylists.
9) Sofia Jamora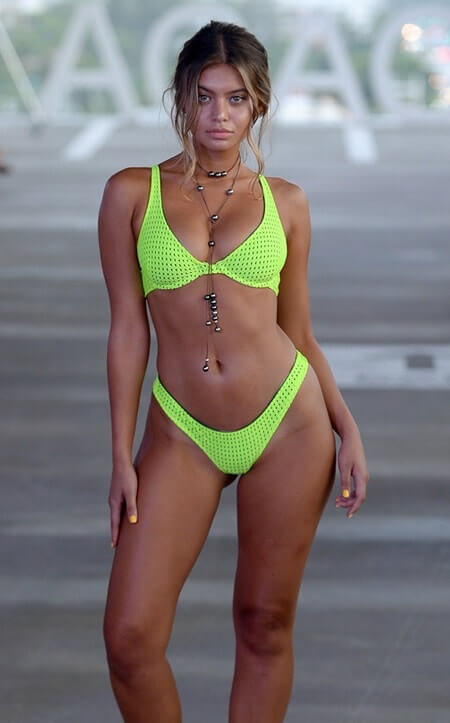 The 9th spot on our list of top Instagram models goes to the 20-year-old Californian model Sofia Jamora with 1.4 million subscribers. Sofia advertises Lolli Valfre underwear.
Today, many users on social networks don't trust models that became famous due to Instagram. In their opinion, the seductive forms of these ladies aren't given by nature or the result of days and weeks spent in the gym but were simply photoshopped. And the arguments of such users are quite convincing. However, there are models, whose chic shapes don't cause doubt. One of them is an American model Sofia Jamora. Sofia is famous for her natural and gorgeous forms. The girl created a page on Instagram three years ago, posting photos in swimsuits. She got noticed by scouts of leading modeling agencies. At the moment, 20-year-old Sofia is working with Freedom Models and Next Models. The model isn't like the rest of her colleagues, as her forms are more athletic but natural.
10) Ashley Moore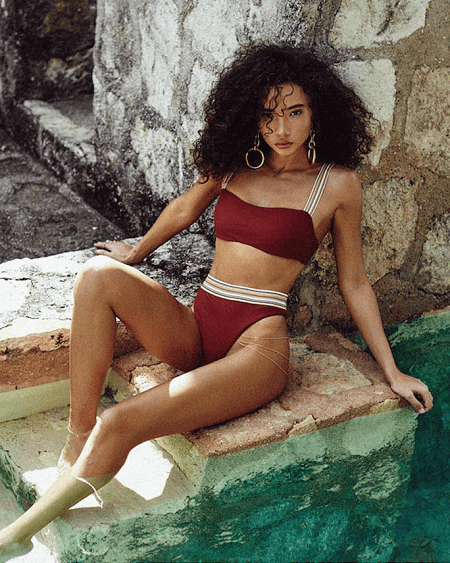 And the last but not least, we got Ashley Moore. This girl has been teasing the public for a long time with her beautiful body: the paparazzi caught her in Justin Bieber's company, and the number of brands she was shooting for reaches dozens. In addition, three years ago, the girl participated in the photo shoot for GQ together with ASAP Rocky. However, Ashley only now began to promote her Instagram page. Now she has almost 800 thousand subscribers. Her photos have become better; she looks much more confident, and her swimsuits get sexier with every photo. Add a non-standard appearance – and you'll get one of the best Instagram fitness models.
There are no comments. Your can be the first