20 Retirement Ideas for Single Men to Be Happy
Time goes by quickly, and one day you realize that you are about to retire soon. Retirement means a lot of free time, a long-awaited opportunity to relax, do what you always wanted to do but didn't have enough time. But the problem is that people not always know what to do after retirement.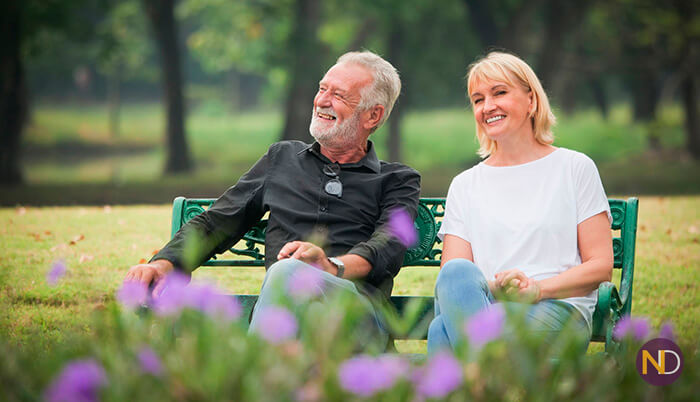 The Problem of Retirement
The truth is this period of life can be quite difficult to overcome and get used to. You have always been busy spending days at work. Even if you didn't like your job, you were never bored. Now you have lots of free time, but you can be depressed.
Unfortunately, statistics show that more than half of retired men fell in despair when they retire. Psychologists say that sadness is a normal reaction of our brain to the fact of changing life. Everyone needs some time to get used to a new way of life. The problem is that when the period of adaptation comes to the end, people have to start living again: see people, take up new hobbies, go for a walk. The main idea is not to stay bored because you are the only person who is responsible for your feelings. Sometimes people believe that this stage of life means they are not going to have fun anymore, and it means that they are old, which can lead to depression. Retirement can be a really difficult period unless you try to take it easier and start changing your life.
How to Change Your Life
People have been always trying to change the way they live, especially when they become bored. This stage of life is perfect for changing something you have not been contented with. You have a lot of time, so why not?
You can start with changing the activities you have been working on. Try to change the sphere of your activity and try something completely new. It will bring you new emotions and feelings. Scientists say that positive feelings make our brain stay in a good form for a longer period. So it's your chance to feel younger!
One more thing you can do to change your life is to change the place of living. It is a great opportunity to start traveling. You don't have any obligations anymore, so you can visit a lot of different countries, explore new cultures and traditions and gain new experience. For a better effect, you can even stay in another country for several months to feel the atmosphere of the country. Going on, you can change your appearance. There is no necessity to change the color of your hair, but you can start doing sports, visiting the gym or doing exercises. Providing you do sports, you will look better and be in good shape. A healthy body is something that can make you feel younger than you are.
One of the best retirement ideas is taking up a new hobby. This way you will learn something new, meet new people, make friends and even earn money! There are a lot of things you can start doing providing you have time and inspiration. Later we are going to take a look at some of the retirement activity ideas.
Rules for Life After Retirement
Some rules can make your life easier. They are not that difficult but if you follow them, you will see that your life is not boring, and you still can have fun even though you are retired.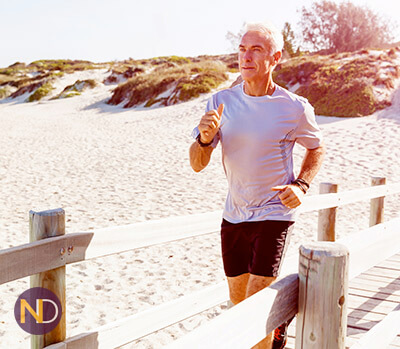 Stay fit and watch your health. This is rule number one for retired men. If you want to feel good, stay in good shape and be healthy, it is out of necessity to take care of your health. It's better to do sports from time to time than visit doctors all the time, isn't it? The fact that you are retired doesn't mean you are old. Look after your body, and you will feel young. Cheer up. Yes, retirement is a difficult period for everyone, especially, if you are single or if you liked your job. But don't let your feelings overcome you, remember that it's high time to do what you want. You are the one who decides what to do next and how to live your life. You can both make it the most exciting or the most boring. You choose.
Investigate the world. It's one of the best retirement ideas for single men that can make them happy. It's never too late to travel. Investigating new places can be both a hobby and a chance to meet someone special. While traveling, you never feel bored, and it may be your chance to see these beautiful places you have always admired on the Internet.
Make new friends and keep the old ones. Friends are the people who are always there for you and never let you feel lonely. Finally, you have enough time to meet them more often than once a week. You can take up a new hobby together, start a business together or just chill out. Also, you can make new friends while doing new hobbies. You never know where you can meet interesting people.
Think carefully about where you live. Retirement is a great chance to get your dream house done. Look carefully at what you would like to change. You can start rebuilding a garage for your car, planting some trees and flowers to create a beautiful garden or finally paint the walls in the living room. Make your house a place of your dream. There are a lot of ideas that you can see on the Internet to inspire.
Communicate often and look for positive people. The best thing you can do for yourself is to stay around positive people. As long as you communicate with them, you will stay motivated and inspired. Stop communicating with toxic people who spoil your mood and irritate you. There's no use to talk to them. And be positive to other people too.
Try not to stay alone. Basically, this is the worst thing you can do. Usually, people do this when they want to suffer, but there's no sense in wasting your time on it. Instead, try to go out, communicate with your nearest and dearest, keep in touch with ex-coworkers and go out as much as you can.
Tips to Fight Depression After Retirement
Often the feeling of sadness and boredom is so overwhelming that it is difficult to go on living like this. If you feel that it's difficult to fight depression on your own, don't be afraid to visit a psychologist. But if you want to overcome it by yourself, try something from the following.
Arrange picnics more often. Spending time outside and communicating is one of the best therapies. Together these activities can make you happier. Don't stay at home all the time, call your friends, cook some food and meet with people that you appreciate. Laughing and spending time together will make you happier, and you will feel not that lonely. Try to meet your friends at least twice a week.
Start listening or playing music. Music can be a real miracle when it comes to overcoming depression. Listen to your favorite music when you are cooking, taking a shower or going for a walk. Music can make everything better. Also, you can try learning to play a musical instrument. You can take online lessons, visit courses or ask your friend to teach you. Try it to see if you have a talent. In any case, you will feel better.
Arrange cultural pastime. When was the last time you visited a theater or concert? Art can bring amazing emotions and inspire you to create. Classical music can calm you down, rock concerts can make you feel energetic, and theater can inspire you to start watching more films to enjoy the acting of talented actors.
Get a pet. Animals can become the best friends for people when they feel depressed. These creatures are very intelligent, loyal and feel if the person is sad. Think about getting a dog or a cat to make your life more interesting. This way you will make someone happy and feel that you are important for someone. Pets can be very playful, and they can make you feel happy again as well. Finally, you will be able to take care of someone.
Stay active and participate in public life. Among the retirement activities for singles, there is participation in public life. Have you ever thought of organizing charity markets, local festivals, and city concerts? This can be much fun, and you can get involved in the life of your city. This is how you can meet new people, become interested in something again and spend time while doing something nice.
Retirement Activities for Singles
What to do in retirement ideas can be different, and it's up to you what to choose. You can focus on either something you are very good at or try something new to gain new experience and new emotions. Here are some of the best hobby ideas for retirement.
Sports activities. There are many kinds of sport you can try when you are retired. Swimming, jogging, running, skating or even boking - you can do anything you like. The good news is that this kind of hobby will not only help you get over the boredom and stay in great shape but will be very useful for your health.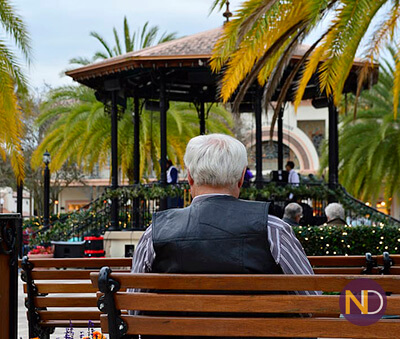 Regular physical exercises influence the brain and blood pressure, heart condition and the quality of your night dream. Providing you choose to do sports, you will certainly start feeling better. Maybe even better than you felt before retirement.
Painting. This kind of activity is perfect if you prefer a calm atmosphere and the opportunity to relax. Painting is a great choice if you want to stay inspired. Moreover, you can do it even if you haven't tried it before. Psychologists claim that painting is a brilliant way to relax, clear your thoughts and cool down. It can be called some kind of meditation because it allows you to understand yourself better.
Golf. When trying one of the most favorite sport of men all over the world, you can stay fit and have a good time. You don't have to be strong or train every day to play golf, you can start playing it from the very first lesson. Nevertheless, golf is great fun, and at the same time, you can train your body. It is also a great sport to play with friends.
Woodcarving. It is a very interesting way to spend your free time. If you have the right tool and desire, you can easily create home furniture, kitchen utensils, decor elements and even sell them. Skills in carving will help make crafts stylish and unique. According to psychologists, working with wood allows you to get rid of bad thoughts and relax.
Blogging. Nowadays, there are more and more bloggers on the Internet. Why don't you try recording your videos or creating a profile on Instagram? It may seem crazy at first sight, but there are not many mature bloggers so you can be really special. Shoot videos about your life, your hobbies, and interests. If you travel, it can be even more interesting for people because you can advise some places to visit, food to try and so on. Moreover, providing your videos go viral, you can start making money on it.
Education. It's never too late to learn something new. Not so long ago you had to go to the libraries to learn new information, but now there is access to everything you are interested in. Lots of courses on various topics, master-classes, and educational videos are for free. You can start learning something you dreamt about in childhood or download some books you have not been able to buy.
Learning a foreign language. It's a myth that older people are bad at learning new languages. There are a lot of mature people who start learning foreign languages after they are retired. Why don't you start learning French or Spanish? You can find a lot of special courses online, practice your language and even start chatting with native speakers.
Work in a school. This is one of the funniest ways to spend your time. First of all, you are around other people all the time. You can communicate, laugh and spend time with them the whole day. You will never feel bored. Secondly, you can even earn money. This will feel as if you are not retired but changed your job. And don't forget that children can be a real cure for sadness and boredom.
Work at a nonprofit organisation. If you have enough money and want to spend time helping other people or doing something good for the planet, you can try volunteering. This is how you meet new people all the time, do something good and stay interested in what you do. Think about what kind of volunteering you would like to do: help homeless people, look after disabled people or take care of animals. In any case, this is a good way to spend your free time.
Become a tour guide. If you live in a big city, it is a great opportunity to start making money! You can become a tour guide. Read some interesting facts about your city, learn some information and share your advertisement on the Internet and local cafes. Supposing you show tourists your city, you will walk a lot, which is good for health, and meet new people all the time.
Work at a hobby. You have a hobby you always liked to go after work. The sad part of a busy working week is that you rarely can afford yourself to spend time doing what you love. Now, when you are retired, you can finally dedicate all your free time to something you always wanted to do. Moreover, you can master your skills and earn money for what you do.
Go camping. Fresh air and breath-taking nature can become your new addiction. If you have already tried camping, you know how exciting it is. If not, it's high time for you to give it a try. Take your friends, prepare some tents and go camping. You can also go fishing if you find some beautiful places near the lake.
Gardening. This is one of the most popular hobbies after retirement, and it has its reasons. First of all, you spend a lot of time outside breathing fresh air. Secondly, it is a perfect business idea. You can start raising vegetables and fruits and sell them. Farm vegetables are really expensive, so you can both eat always fresh food and sell it. It's worth thinking about this idea.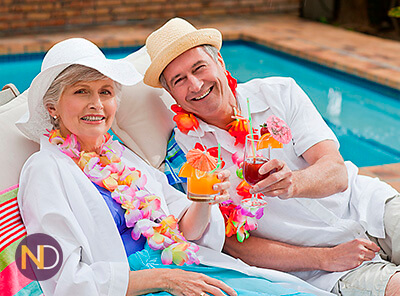 Writing. Maybe you have a really interesting life, you know a lot of interesting stories or you have lots of fascinating ideas. You might have been told that you are great at telling stories. That means you have to dedicate your leisure time to writing. It may be a book, poetry, short stories or anything you like. Who knows, maybe you can develop talent and become a writer!
Photography. This is a great way to share with people your way of understanding this world. You can take pictures of nature, people or architecture, the main idea is to share your perspective of beauty with others. People are always busy running somewhere, and you have a lot of time to catch a moment.
Meditation. Having been working for many years almost every day must be really difficult and stressful. You don't have time to enjoy the moment, cool down and relax. Meditation is good way to get rid of constant stresses, bad thoughts, and awful mood. You can become calm and organized supposing you try meditation.
Spa. Retirement planning for singles must include the activity that can help you relax. The spa is something that can make you feel younger, contented and relaxed. You can visit the spa with your friends to spend this time better.
Reading. There are so many books that are worth reading, and there is a lack of time when you work every day. Fortunately, now you have enough time to read more, and you can start with bestsellers and the most popular books of all time.
Cooking. When you retire, you have enough time to master your cooking skills. There is no need to visit restaurants and order food online if you want to eat something exotic. Try to cook different kinds of cuisine every time and ask your friends to try your dishes together.
Time with relatives. If you have children, you can visit them and spend some time with grandchildren. Teach them how to ride a bike, count and read. Your children and grandchildren will be happy to spend time with you.
Where to Look for a Woman?
Your life can become more interesting if you find a woman that you like. The fact that you are retired doesn't mean you can't date someone. We live in modern society, and it's common for mature people to get acquainted and go out together.
You can meet her everywhere: in special clubs, cinema, cafe or restaurant or even in public transport. That's why you have to go out and travel more: this way you have more chances to meet someone special. Although, if you are shy to get acquainted with a woman in public places, you can always try looking for a woman online. Nowadays, there are a lot of special dating websites where you can register and start chatting with women who also look for men. This way you can stay at home and meet women at the same time.
In general, retirement doesn't mean you have to stay lonely at home all the time. There are lots of options on how to spend your time and a lot of ideas for hobbies for retired people. Try to communicate with people as much as you can, take up a new kind of sport, learn something new, travel and get acquainted with women. Don't be afraid to try something new and start a new life!
There are no comments. Your can be the first