Retirement Tips and Ideas for Men
Some people rejoice at retirement: finally, it is possible to do everything for which there was always no time! But some people perceive the age of 55+ as something terrible and lose the meaning of life. What to do when retired? How not to get depressed when you retire? Is it good to do hobbies when you retire? Let's figure everything out.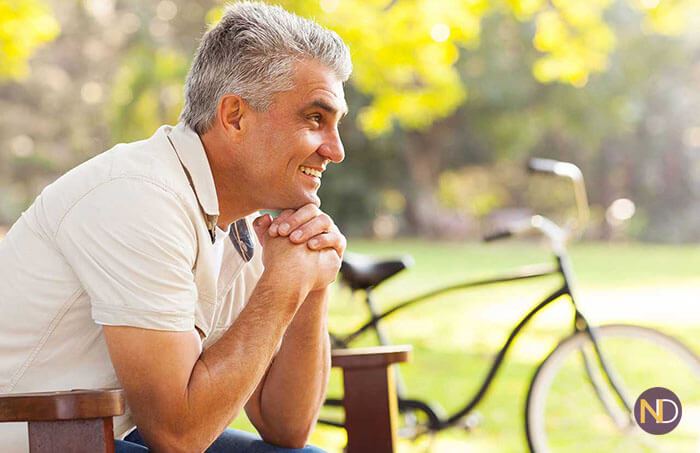 Does Retirement Always Lead to Depression?
After retirement, many people have the feeling that they are no longer needed by society, and their lives have lost their meaning. Men don't look for single ladies for dating, and women don't need romantic surprises from men. Such thoughts lead to depression and don't allow older people to enjoy their age. But they still have many years of life ahead (10, 15, 20 years). Although depression is quite common among this age group, this doesn't mean at all that it is a natural element of aging.
The development of depression can be caused by many factors: how much people can change their lives, whether they are satisfied with their lives and all that they have done over the years. The quality of relationships with other family members and the degree of self-realization are equally important. People have to make serious changes in their lives. For example, they no longer need to be in the office from Monday to Friday, get up early and follow a strict schedule. It must be understood that when symptoms of depression become chronic, a serious threat to the physical health of a person appears: in some cases, older people stop eating and make suicide attempts. So, this is really important.
How to Deal with Boredom and Melancholy in Retirement
For many people, old age is a time of active development and new prospects, for example, many men still manage to look for single girls online. If you properly use your resources and experience, you can do a lot of useful things for yourself and your family. Here is the list of things to do when retired and bored:
Create a new routine
Many people in the modern world live according to a strict regime of the day: work, home, entertainment, and hobbies, sleep. Work takes half of the time. When you retire, the established schedule changes dramatically. There is a lot of free time, and experts call it the "window to depression." According to doctors, a properly built regimen of an elderly person's day will help maintain vigor and physical health.
Get a pet
Pets are always able to bring many smiles to your family. In addition, caring for them will not let you get bored, and it can also turn into a real hobby. Perhaps you will be able to participate in various kinds of championships with your pets. So, what things to do when retired and bored? You definitely should start with getting a pet.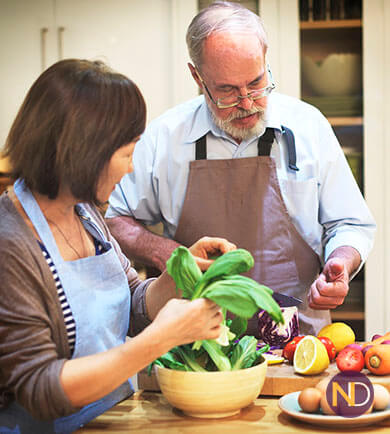 Try something new
If you have a favorite pastime, you will definitely not get bored because you will be able to devote all your free time to this. For example, if you like gardening, purchase special tools or plant something with your friend. If you are fond of fishing, you can go fishing with your family on the weekend. This is one of the best things to do when you retire early.
Meet new people
Loneliness is a common problem of senior citizens. You shouldn't be limited to Sunday visits to grandchildren and telephone conversations with adult children. Find like-minded friends of your age to spend time together. If you are wondering how to find friends in retirement, just look around, start a conversation with someone in public transport or the queue, for sure, there will be common topics, thanks to the existing baggage of stories and experience of the past years.
Things to Do When You Retired and Bored
Well, single and retired what to do? First of all, don't panic! A new, quiet, and measured rhythm provides many new opportunities. The main thing is to find a fascinating hobby and immerse yourself in it, benefiting yourself and society.
Do sports
The saying "healthy mind, healthy body" in old age becomes more relevant than ever. To avoid the risk of developing new diseases, it is necessary to prevent it with the help of physical activity. You can do yoga, for example. It differs in relatively low intensity and time. Or you can to give preference to brisk walking, jogging, and simple morning exercises.
Gardening
What hobbies can you do when you retire? Do gardening, for example. This is an occupation from which many retirees are delighted. To begin with, you don't need much: a basic set of inventory, as well as plants. It became popular to breed different varieties of grapes. Many older people grow vineyards, turning a hobby into a good income. You can also plant exotic fruits: pomegranate, figs, peach. Gardening allows you to enjoy organic seasonal fruits, and also improves health due to working in the fresh air.
Charity
Just think how many people around need help – sick children, people with disabilities, homeless people, and even animals. All of them will be happy for the slightest attention. You can do charity work on your own or as part of a specialized organization. No matter how hard life may seem, some are more unhappy. These people are constantly waiting for material, physical, and spiritual support.
Walking and traveling
Walking in the fresh air is also a good option as it allows you to maintain a body in good shape, enjoy the beauties of nature, take pictures. Traveling is a good option for a long walk. This type of hobby is very popular among the elderly. Since there is no rush (to work or study), the boundaries of the opportunities provided are expanding because the amount of time to explore a particular attraction or territory is unlimited.
Creative activity
It helps relax, express yourself, find new friends, earn money or just have a good time. It doesn't matter what will be your new hobby: sculpting from plasticine or painting oil pictures or burning on wood since the list of possible activities has no end. If you have long dreamed of learning to do something, then retirement is the right time! Are you looking for things to do when you're retired, isolated and bored? Creativity will not let you think long about the question of what to do in free time.
In What Cases Is It Better to Contact a Specialist
It is not difficult to determine depressive disorder in the elderly. At the initial stage of the development of depression, causeless fears for own life and well-being of loved ones are characteristic. Later symptoms of depression are expressed by sullenness, melancholy, irritability, which can easily turn into anger, and grumbling for every trifle. Elderly people are often obsessed with unjustified gloomy thoughts and forebodings and can even willingly share their concerns with others. Moreover, an increase in anxiety disorder occurs in the evening and night hours because the nervous system has already "got tired" in a day.
This condition can be manifested as an excessive activity, or, conversely, a complete lack of emotions and immobility, forcing a person to stay in bed for a long time and not show any interest in what is happening. This condition is especially dangerous because the feeling of uselessness and hopelessness often leads to suicide. Symptoms of depression in a retiree become critical if, against the background of anxiety and longing, family conflicts occur over trifles or, conversely, a person doesn't know what to do when retired alone and feels lonely even though there are many people around.
Tips to Be Happy When You Are Retired
Many retirees feel completely happy. And psychologists consider this time favorable for people, after all, having finished our career and having brought up children, we can quietly enjoy life. How to become happy in retirement?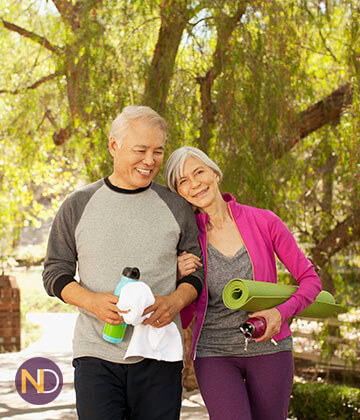 Choose the best place to live
Have you ever looked at the ratings of the best cities for retirement? When compiling them, weather and the cost of living are mainly taken into account. These are important factors. Think about what kind of lifestyle you want to lead in retirement. Do you want to see grandchildren weekly? Would you like to go camping or hunting? Or do you like your city with its theaters and philharmonic societies? Before moving, decide what you want from the place where your old age will pass.
Have fun
What should I do when I retire? Do you know that retirement can cause depression? Fight off boredom with a hobby, volunteering, or even part-time work. Browse catalogs of drawing courses or anything you like. To stay fit, find groups for cycling, hiking, running or dancing. If you decide to become a volunteer, then think about the most interesting way to spend this time: with children, in nature, with animals, in museums, in the library – the choice is great. In addition, you can find new friends that will help defeat depression.
Choose the right housing
Retirement experts usually recommend asking simple questions: how easy will it be for you to get to the nearest market? Will you drive a car? Or would you like your doctor and basic services to be in the next block? What will you choose – an apartment or a house? It is up to you, of course. For example, some love gardening. But gardening and housework take a lot of energy from old people. In old age, even replacing a light bulb can be a difficult task. So, you have to think over all these moments.
Keep constant communication with friends and family
How to retire and never be bored? Spend more time with people who you like and who create an optimistic mood for you, generously sharing positive. Perhaps your neighbor will turn out to be such a person, and you can take a walk with her/him in a nearby park. Don't refuse to have dinner with your old friend to celebrate any common anniversary or go shopping with your children and grandchildren. Even if you are far apart, keep in touch by phone or email, so that your relations remain strong.
Allow yourself to express strong feelings
When you have difficult moments and overcome strong emotions, you may find it necessary to keep them in yourself. It seems to many that a surge of feelings and tears are about weak people. But carefully hidden experiences can lead to severe depression. Don't keep feelings in yourself, find an opportunity to express them. This can be done, for example, by speaking to a loved one or by writing it down in a personal diary. Accept things you can't change and try to look at it from a different angle. Many things in life are beyond our control.
Time runs inexorably, our life flows smoothly from childhood to youth, youth passes into maturity, and old age is not far off. This is the highest law of existence, to which everything around is subordinate. Unfortunately, we can't stop the passage of time, but we can control the quality of life. We are the masters of our fate, and it is up to us to decide whether we want to be happy at an advanced age.
There are no comments. Your can be the first